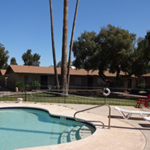 ORION Investment Real Estate is proud to announce the sale of three separate apartment communities located in the emerging North Phoenix/19th Avenue Corridor.
All properties are in close proximity to the Light Rail and are near major shopping anchors, as well as new, ground-up infill developments. Located off of Glendale Avenue and 19th Avenue, Villa Ventura sold for $3,197,500 ($63,950/unit). Located off of Morten Avenue and 19th Avenue, Morten Apartments sold for $1,060,000 ($53,000/unit). The Franciscan sold for $1,110,000 ($69,375/unit), located off Orangewood Avenue and 19th Avenue. All properties closed within the last couple weeks. Each had high occupancy at closing with strong rental growth.
Villa Ventura and Morten Apartments were sold by ORION Investment Real Estate's Senior Associate Chris Roach. "These sales represent the gentrification of the 19th Avenue corridor as the Phoenix Metro Light Rail system expands across the valley. We are receiving a lot of investor interest in this area due to growing rents and high occupancy rates. Investors are projecting strong returns as they improve these properties in a value add play, and the light rail system lifts the rental ceiling of the surrounding area." These were off-market transactions.
Zack Mishkin of ORION Investment Real Estate closed The Franciscan. "The closing price of The Franciscan (nearly 70k/unit) forecasts what's to come for the rapidly gentrifying 19th Ave Corridor. With the completion of the Light Rail on the horizon, boutique properties like The Franciscan are in high demand. This Corridor is already flush with overhaul apartment renovations, infill residential developments and retail reuse projects. There is a world of opportunity to be had within this 19th Ave Corridor for the foreseeable future. Zack represented both the Buyer and Seller on this transaction.
Villa Ventura
7125 North 19th Avenue
Phoenix, Arizona 85021
50 Total Units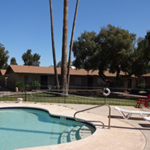 Morten Apartments
1941 West Morten Avenue
Phoenix, Arizona 85021
20 Total Units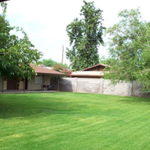 The Franciscan
2012 West Orangewood Avenue
Phoenix, Arizona 85021
16 Total Units