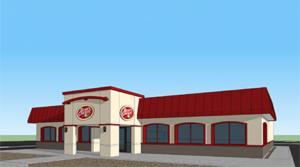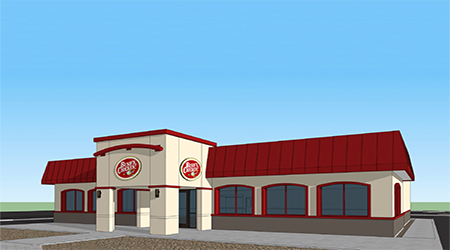 SCOTTSDALE, Arizona – Located on the outskirts of Old Town Scottsdale and minutes from Tempe, the property is well-situated to serve a dynamic trade area with a strong population base. Selling for $1,492,460 this is a ±4,200 square foot retail redevelopment opportunity. ORION Investment Real Estate represented SimonCRE in leasing the building to tenant Bush's Chicken. SimonCRE acquired the building and is doing major renovations. Expected opening date is summer of 2017.
"This is a great redevelopment opportunity in a very active Scottsdale trade area," said Joshua Simon, President of SimonCRE. "And we're excited to add a fresh, new tenant like Bush's Chicken to the list of exciting restaurants and retailers in the area."
The Buyer, SimonCRE, was represented by Tim Gunnink and Andrew Harrison at ORION Investment Real Estate. The Seller was represented by Astria Realty. Tim Gunnink and Michael Achtman at ORION and SimonCRE secured the lease to Bush's Chicken. Lance Umble at Phoenix Commercial Advisors represented the tenant.
"It was a pleasure to work with an active developer such as SimonCRE on this project," said Michael Achtman, Senior Associate at ORION. "The trade area south of Old Town is going through a renaissance and we are happy to be a part of it. 7111 East Thomas will undergo a massive remodel, which will complement the already strong tenant lineup of retail at the intersection. Bush's Chicken will join a powerhouse of retail tenants, including Starbucks, Panda Express, Chase, McDonald's, and Taco Bell to name a few," continued Achtman.