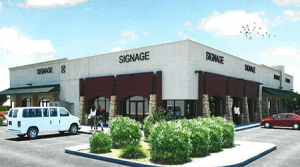 ORO VALLEY, ARIZONA – The hard corner PAD Building at the Shops at Oro Vista sold for $2.075 million ($139 PSF).  Located at the southeast corner of La Canada and Lambert Lane, the 14,958-square-foot building at 10390 North La Canada Drive in Oro Valley was originally built for an Osco Pharmacy and then later ground leased to Big 5 Sporting Goods that moved out in July 2016.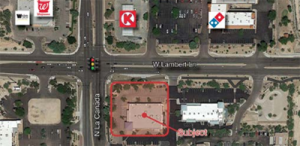 The new owner, SOD Brookside, LLC and WRM Brookside, LLC of Scottsdale, Arizona (Scott Douglas, manager) purchased the property for redevelopment and are in discussions with the Town of Oro Valley for the remodel. Almost 15,000-square-feet in size, the creative plan is to demise it into up to four office/retail spaces of approximately 3,600-square-feet each. Giving a new look to the whole corner, with new exterior and premium signage for this highly visible corner in the heart of Oro Valley.
Patrick Dempsey with HFF in Phoenix handled the transaction for the seller, MRR Holdings, LLC of Torrence, California. Phil Skillings and Ben Craney with NAI Horizon of Tucson represented the investor and are handling the remodel and leasing of property.
Dempsey can be reached at 602.648.8709. Skillings is at 520.977.6369 and Craney can be contacted at 520.398.4885.
To learn more, see RED Comp #7039.