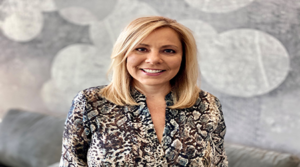 Family-Owned Multifamily Real Estate Firm Creates New Position to Assist with Development Pipeline
Scottsdale, Ariz. – P.B. Bell, a leader in multifamily housing development, management and acquisitions, recently hired Kimberly Morey to fill its brand new position of operations manager & corporate counsel.
In her new role, Morey is responsible for assisting with all development, construction, and acquisitions for P.B. Bell, as well as assisting general counsel on purchase and sale agreements, title and survey review, closings, easements, and entitlements. This new position was created to help with the flow of the high volume of developments in P.B. Bell's pipeline.
"I am thrilled to have the opportunity to join this expanding team here at P.B. Bell," Morey said. "We have a lot of great developments in the works and I'm eager to provide my insight and assistance to the team to ensure that everything continues to run smoothly."
Prior to P.B. Bell, Morey worked within commercial brokerage, as well as worked at Store Capital, Dignity Health and served as deputy commissioner of the Arizona State Land Department. Morey received her master's degree in real estate development from Arizona State University, her Bachelor of Arts in political science, journalism and German from Southern Methodist University, and her juris doctorate from The University of Texas School of Law.
"P.B. Bell continues to grow and take on new opportunities despite the obstacles 2020 has presented," Justin Steltenpohl, the chief operating officer & general counsel at P.B. Bell, said. "With this new position and Kim's experience, we will be able to continue that growth while still providing the exceptional service and quality that we are known for here in the Valley."
For more information about P.B. Bell, please visit www.pbbell.com.