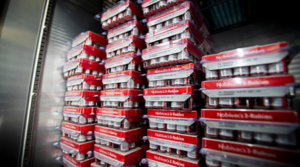 PIMA COUNTY, ARIZONA – Pima Animal Care Center is holding two free medical clinics Jan. 20-21, the Ajo Church of God, 1900 N. 2nd Avenue, Ajo. The first day will offer free spay and neuter services, and the second day will feature free vaccines and microchips. This will be a first-come, first-served event for Ajo residents. ASAVET Charities will help facilitate the clinics.
Monica Dangler, Director of Animal Services, said events like these are critical to disease prevention and preventing financial hardship for pet owners.
"The shelter has seen an increase in pets that are coming into PACC without vaccinations," Dangler said. "Pets are entering the shelter with parvo or distemper, potentially deadly diseases that could have easily been prevented with vaccinations."
Dogs will need to be on leashes. Cats will need to be in carriers. Pet owners should plan to wait in line.
Pet owners can drop off pets between 8 and 9 a.m. on Thursday, Jan. 20, for the following services. Offered to the first 35 cats and dogs only:
Brief exam by licensed veterinarian
Spay or neuter surgery and appropriate vaccinations and/or microchips
Services offered on Friday, Jan. 21, from 8 a.m. to noon, include:
FVRCP vaccines for cats (Feline Viral Rhinotracheitis, Calicivirus, Panleukopenia)
DHPP vaccines for dogs (Distemper, parvovirus, parainfluenza, and hepatitis/adenovirus)
Rabies vaccines for cats and dogs
Deworming for pets under six months old
Microchip implantation
Other wellness services offered at cost to owner
Pet owners will have the option to purchase additional services:
Exam (comes with DAPP/PRC vaccine) $40
Rattlesnake vaccine $50
FELV vaccine $35, FELV/FIV combo test $40
4dx snap test $40
Toe nail trim $15
Anal gland expression $20
Ear cleaning $20
ASAVET Charities is providing supplies and assistance with these clinics. Dr. Karter Neal formed the non-profit in 2014 to offer subsidized care to owners in need and in underserved areas of the Southwest, including several Native American Nations. A recent donation by the Bonnie Kay Trust Fund allowed Asavet Charities to purchase a mobile clinic in the summer of 2016, which is now actively performing clinics across the Southwest.
"Asavet Veterinary Charities is happy to partner with Pima Animal Care Center to offer these services to the community of Ajo," Dr. Neal said. "We understand the need throughout Pima County and anticipate that there will be a good public turnout for the scheduled dates."
Parvovirus and distemper in dogs, and panleukopenia in cats, are some of the most prevalent deadly diseases that are preventable with a simple vaccine. An estimated 30% of pet parents do not take their pet to a veterinarian for preventative care.
This event is for Ajo residents, but there are several locations in Pima County where other pet owners can find affordable options for their pets. To see a list of low cost options for spay/neuter surgeries, vaccines, microchips and more, please head to the No Kill Pima County website here and/or the Dr. Kelly mobile vet van website here.