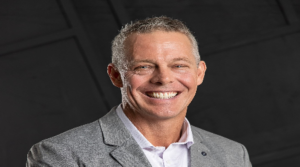 PJD earns honors from Phoenix Business Journal, is ranked No. 34
PHOENIX, ARIZONA – Paul Johnson Drywall, Inc. (PJD) is pleased to announce that the company was named to the
Phoenix Business Journal's
2020 Arizona Corporate Excellence (ACE) List of the Top Privately-Held Companies in Arizona. PJD earned a ranking of No. 34, based upon the company's revenue. ​ Each year, the
Phoenix Business Journal
solicits nominations from private companies throughout Arizona to be considered for its Top Private Company List. The nominations are then researched and compiled by the CliftonLarsonAllen LLP accounting firm and ranked by the previous year's revenue.
"We are pleased to have been recognized by the Phoenix Business Journal and its judges as one of the top privately held companies in the state of Arizona," said Cole Johnson, president of Paul Johnson Drywall. "Like the other companies on the list, PJD is focused on delivering our customers the products and services they need to succeed in their business. We know that we are only as successful as our customers so making their business needs a priority at PJD we all succeed with our teams."
PJD's honor was based on a 2019 revenue of $68.3 million. The company has 1,769 employees, 1,221 in Arizona. During the research process, PJD was asked about its business practices, growth strategies, management team and employment practices. In addition to various innovations, PJD explained how through implementing specific employment and business practices the company is raising the bar and embracing its role as a leader in the industry. Specifically, the company is a top-paying industry contractor, typically exceeding prevailing wages in all categories, and is a leader in establishing best industry practices in employment and benefits, customer service, safety and technological advancements.