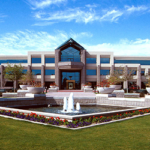 The following leases were reported to Real Estate Daily News for the Phoenix Lease report during the week of March 13 thru 17, 2017.
RETAIL – 6720 N. SCOTTSDALE ROAD, SCOTTSDALE, AZ
Washington Federal signed a 10-year, 9,793-square-foot lease at Scottsdale Spectrum, 6720 N. Scottsdale Rd., Scottsdale. Lease commencement is scheduled for Q3 2017. Lee & Associates Principals Adam Tolson and Jim Watkins represented the landlord, Globe Corporation, Scottsdale. Glenn Smigiel of CBRE procured Washington Federal of Seattle, WA. Washington Federal has 238 branches in the 9 western states and 31 branches in Arizona. This move to the regional headquarters coincides with the 100th anniversary of Washington Federal. Built in 1998, Scottsdale Spectrum is comprised of three Class A office buildings featuring an on-site cafe, fitness center and lush corporate campus environment. The property enjoys a prestigious Scottsdale Road address, bordering the Town of Paradise Valley and directly adjacent to the $2 billion Ritz-Carlton Paradise Valley Resort, currently under construction.
RETAIL – 6030 E. MAIN ST., MESA, AZ
A lease for 2,241-square-feet in Buckhorn Plaza Shopping Center to Heart of Worship was recently consummated. The location of the property is 6030 E. Main St in Mesa, AZ. The owner of the center is EC Mesa LLC. Jared Lively of Rein & Grossoehme CRE represented both the owner and tenant on this transaction.
OFFICE – 1053 E. MILL ST., TUCSON
Computer & Printer Specialists & Cyberteq Consulting, LLC leased 1,248-square-feet of office space at 1053 E. Mill Street. Tim Healy and Bob DeLaney of CBRE represented the landlord, Copper State Land, LLC in the transaction.
RETAIL – 3953 E. CAMLEBACK RD., PHOENIX, AZ
Zen Sushi, Inc. dba Sushiholic, inked a 5-year lease with Crow Holdings at Arcadia Village, 3953 E. Camelback Road, Phoenix, AZ, 85018 for 984-square-feet in a former Baskin Robbins suite. This is an expansion of the existing Sushiholic restaurant in the adjacent space. Torrey Briegel and Cameron Warren of Phoenix Commercial Advisors represented the landlord. Signed in 1st Q 2017. Brian & Tom Woods of Colliers International in Phoenix represented the tenant.
Submit sales and leases to REDailyNews@outlook.com