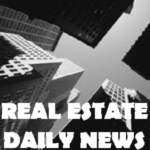 The following leases were reported to the Real Estate Daily News during the week of November 3-7, 2014 for the Phoenix Lease Report:
INDUSTRIAL – EVANS AIRPORT CENTER, SCOTTSDALE, AZ.
Kent Circle Investments, LLC announces M Group Scenic Studios, Inc. has leased an 11,438-square-feet of industrial space at Evans Airpark Center. M Group Scenic Studios, Inc. specializes in large-scale national and international events. Xxx The landlord, Kent circle Investments, LLC was represented by Jim Keeley, Colliers International. M Group Studios, Inc. was represented by Troy Wuedring, Caliber Commercial Group.  Kent Circle Investments purchased Evans Airpark Center at 7345 E. Evans Road December 2013. The property is situated on 2.395 acres at the southwest edge of Scottsdale Airport's runway.
RETAIL – FOUR DOLLAR TREE LOCATIONS – PHOENIX, AZ.
SRS is pleased to announce that Dollar Tree has signed four new leases continuing their expansion efforts throughout Arizona. Dollar tree is an actively expanding customer-oriented, value-driven variety store operating at a one dollar price point.
Dollar Tree's first new location is a 10,800-square-foot space now open at Chandler Festival located at the northeast corner of Chandler Boulevard and Loop 101 in Chandler. Other tenants include: Lowes, Nordstrom Rack, Buy Buy Baby, T.J.Maxx, and Ulta Beauty.
The second new location for the discount store is a 10,204-square-foot space at Cotton Plaza located at the northeast corner of Bell Road and Cotton Lane in Surprise. Tenants in the center include: Walgreens and Ace Hardware. This Dollar Tree location is now open.
Dollar Tree's third location is an 8,625-square-foot space in Bell Camino Shopping Center located at the northwest corner of Bell Road and Del Webb Road in Sun City. Other tenants in the center include: Safeway and CVS. The Dollar Tree plans to open early 2015.
Dollar Tree's fourth new location is a 7,840-square-foot space located at the southwest corner of Guadalupe Road and Hawes Road in Mesa. The Dollar Tree is now open in the Walmart Neighborhood Market anchored shopping center.
Kurt Kalocin with SRS represented the tenant, Dollar Tree, in the four transactions. RED Development represented the landlord, Chandler Festival SPE, LLC at the Chandler Festival location. Jason Fessinger with Strategic Retail Group represented the landlord, Bell Cotton, LLC at the Bell and Cotton location. Dan Lupien with Kimco Realty Group represented the landlord at Bell Camino Shopping Center. Kalen Rickard with Strategic Realty Group represented the landlord Guadalupe Five Timbers, LLC at the Guadalupe and Hawes location.
RETAIL – NWC NORTHERN & LOOP 101, PEORIA, AZ.
Michael Clark and John Jackson of Velocity Retail Group represented the landlord of Park West at the NWC of Northern and Loop 101 in Peoria, AZ in a 6,500-square-feet lease to The Cabin Modern Whiskey Bar. The new restaurant is owned by Chris Tsailakis of My Big Fat Greek Restaurant, Whiskey Row Saloon, Caio 89, and several other popular Arizona restaurants. Tsailakis was represented by Chip Diamond of Diamond Properties in the transaction. The Cabin Modern Whisky Bar is slated for opening in the first quarter of 2015.
RETAIL – SWC of I-17 and LOOP 101, PHOENIX, AZ.
Darren Pitts and Michael Clark of Velocity Retail Group represented Mattress Firm in the lease of 4,000-square-feet at Deer Valley Towne Center, located at the SWC of I-17 and Loop 101 in Phoenix, AZ. The new location will open in the first quarter of 2015. The landlord was represented by Kalen Rickard of Strategic Retail Group. Tenant Phone: 713.923.1090 (Corporate)
RETAIL – SEC DYSART RD. and I-10, PHOENIX, AZ.
Franchisee Hot Glazed Enchantment Inc. recently leased a 2,700-square-foot space on the southeast corner of Dysart Road and Interstate 10 in Avondale to open the eighth Krispy Kreme store in the Phoenix market. "We are pleased to be able to help Krispy Kreme expand their presence and product offering in the greater Phoenix area, said Andy Kroot, a broker with Phoenix-based Velocity Retail Group who has worked with Hot Glazed on finding new space for Krispy Kreme shops across Phoenix. Jennifer Eggert of Zell Commercial Real Estate Services represented the landlord. Hot Glazed is continuing to seek space between 1,500 and 3,500 square feet for Krispy Kreme stores. Krispy Kreme (NYSE: KKD) has seven existing stores across metro Phoenix including in Mesa, Scottsdale, Casa Grande and Chandler. Krispy Kreme has had a sticky history in Arizona. In 2006, when its parent company filed for bankruptcy, all Arizona stores shuttered. Two years later, a new franchisee opened a new slate of stores but eventually left the doughnut business in 2011. Hot Glazed has since taken over franchise rights for the Phoenix market. [mepr-show rules="58038"]Tenant Phone: 562.425.1402 (Corporate)[/mepr-show]
RETAIL – SWC CENTRAL & DUNLAP, PHOENIX, AZ.
Popeye's Louisiana Kitchen was represented by Darren Pitts, Michael Clark, Nick Ault, and Dave Cheatham of Velocity Retail in the acquisition of 2,565-square-feet at the southwest corner of Central and Dunlap in Phoenix, AZ. The former KFC building was represented by Jason Fessinger of Strategic Retail Group, the Landlord was an entity controlled by Lawrence Geyser & Associates. The site will be repurposed for the new Popeye's location, set to next this year.
RETAIL – NEC BETHANY HOME & 35TH AVE., GLENDALE, AZ.
Velocity Retail's Larry Miller, John Jackson, and Michael Clark represented Bethany Towne Center at the NEC of Bethany Home and 35th Avenue in Glendale, AZ, in the lease of 1,300-square-feet to Kelly D Nails and Spa. The salon joins a great tenant line-up at the shopping center, which includes a Walmart, YouFit Gym, and Harbor Freight Tools.
RETAIL – 3752 E. INDIAN SCHOOL RD., PHOENIX, AZ.
SRS is pleased to announce three new tenants now open at Shops at 38th Street, a neighborhood shopping center located at the northwest corner of Indian School Road and 38th Street in the Arcadia area of Phoenix, Ariz.
The Whining Pig Beer & Wine Bar is opening their second location just one year after their first location opened at 16th Street and Bethany Home. "The Whining Pig was recently awarded 'Best of Yelp in Phoenix' and will be a great addition to the existing tenant line-up," said Scott Ellsworth with SRS, leasing broker for the center.
The second tenant, OccuMed Diagnostics, will be operating an occupational diagnostic lab that provides DOT physical examinations as well as corporate and individual drug and alcohol testing for drug-free work compliance. This Indian School Road location will service the entire valley from its central location; however they have plans of opening additional east and west valley locations the first part of next year.
Lastly, the Blind Tiger Tattoo (formerly Phoenix Tattoo Company) is relocating to 38th Street and conveniently located only a few doors down from The Whining Pig Beer & Wine Bar.
Other notable tenants located at Shops at 38th Street Plaza include: Thai Lana, Bosa Donuts, Autumn Court, and Slice of Sicily. Scott Ellsworth with SRS represented the landlord, 38th Street Center Oliver, LLC, in all three lease transactions.
RETAIL 105 W PORTLAND @ CENTRAL AVE., PHOENIX
FEZ at Central, a full service restaurant and bar, currently located at 3815 N Central Avenue in Phoenix, is moving to new digs with the same great food and attentive service. Opening January 2, 2015 at 105 W Portland @ Central Ave. FEZ is open 7 days a week: .Fri - 11am - 1am; Sat - 10am - 1am; Sun - 10am – midnite; and Mon-Thurs 11am – midnite with Lunch, Happy Hour, Weekend Breakfast, Dinner, and Late Night! Adrienne and Jonvieve Bryant with Bryant Commercial Real Estate handled the transaction for landlord while Brad Douglass with Cassidy Turley represented FEZ.
Submit all sales and leases to REDailyNews@outlook.com.
Login for additional information.