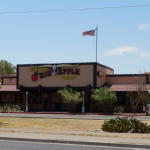 RETAIL – 3101 W INDIAN SCHOOL ROAD, PHOENIX
Bill Johnson's Big Apple West restaurant at 3101 West Indian School Road in Phoenix sold for $675,000 ($65 PSF) to Scott Capital Holdings of Arizona, LLC for the 10,346- square-foot building. Martin Leon and Chris Corso with DeRito Partners in Phoenix represented the buyer. Mike Myrick, Chris Ferow, Shelby Tworek and Gabe Ortega of NAI Horizon of Phoenix negotiated the sale for the seller, Bill Johnson's Restaurants, Inc.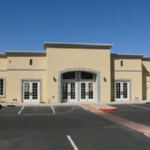 OFFICE CONDO – 690 E WARNER RD, GILBERT
A 1,366-square-foor office condo (built 2006) at Warner Plaza, 690 E Warner Road in Gilbert sold to C&R Investment Group, LLC for $116,110 ($85 PSF). Justin Horwitz with Sperry Van Ness of Phoenix represented the seller.
INDUSTRIAL – 6150 W GILA SPRINGS PLACE #26, CHANDLER
Bernards Chandler, LLC sold a 5,018 square-foot industrial property at 6150 West Gila Springs Place, Building N 26, in Chandler for $600,000 ($120 PSF). Rod Beach with Cresa Phoenix represented the buyer, Gila Springs Building, LLC. Rick Foss and Laurel Lewis of NAI Horizon in Phoenix represented the seller.
OFFICE – 595 N DOBSON ROAD, SUITE A15, CHANDLER
Victory Associates II, LLC sold a 2,441 square-foot medical condo at 595 N Dobson Road, Suite A15 in Chandler for $366,150 ($150 PSF). Roy Grinnell with Benchmark Commercial represented the seller. Mike Myrick and Alexandra Loye with NAI Horizon of Phoenix represented the buyer, Reddy GI Associates.
4.76 ACRES VACANT LAND AT MCDOWELL MNT RANCH & THOMPSON PEAK PKWY
A 4.76 acre parcel at the southwest corner of McDowell Mountain Ranch and Thompson Peak Parkway sold to Capital Services, LLC for $2 million ($9.65 PSF). Lance Umble of Phoenix Commercial Advisors in Phoenix represented the buyer and Neil Sherman of Sperry Van Ness of Phoenix represented the seller, Sina East, LLC. (Watch for more information to follow on this transaction.)