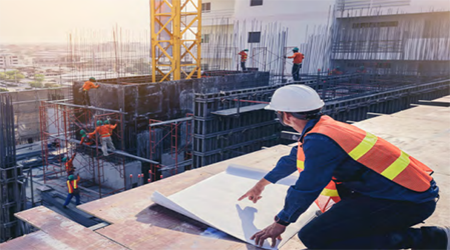 New CBRE Report Identifies Which Markets Most Ideal for Overall Construction, Coming Off Pandemic-induced Slowdown
Phoenix, Arizona – Phoenix offers one of the most favorable development markets for commercial construction in the U.S. according to CBRE's U.S. Development Opportunity Index. The Valley of the Sun secured the third overall spot on the inaugural list with sector rankings of 2nd for office and multifamily
development opportunities, 3rd for industrial and 15th for retail.
The report, which analyzed the top 50 U.S. markets by population, scored markets based on four performance categories: construction costs, fundamental strength of existing supply, prior cycle performance and property forecast.
"It's no surprise that Phoenix scored well for development opportunities across all property sectors," said Allyson Calvert, senior project management director, with the firm's Phoenix office. "Challenges of 2020 notwithstanding, we've seen impressive overall market growth the last few years, particularly in areas like manufacturing, finance and professional services, as well as healthcare. As these industries and others grow, development opportunities will follow suit."
U.S. construction activity is expected to pick up in 2021, after a slowdown in 2020 due to challenges brought by COVID-19, including temporary work stoppages and difficulty sourcing various materials from abroad. Since the start of the pandemic, momentum has varied among commercial real estate sectors – development progressed in the multifamily and industrial & logistics sectors, but activity slowed—and in some cases stalled—for retail, hotels and speculative office development.
"We expect to see a significant uptick tenant fit-out projects in 2021 as employers redesign and reconfigure spaces to accommodate new standards in health, wellness and safety," said Jim Dobleske, CBRE Global President of Project Management. "Costs, however, aren't likely to change much; markets with high costs of land and labor won't get much cheaper, if at all."
CBRE's Development Opportunity Index ranks markets based on development conditions including property performance in each of the major commercial real estate sectors, construction costs, strength of supply, prior performance and forecast performance.
CBRE Development Opportunity Index Top Markets of 2020 Market Score Market Score
Atlanta 83.81
Dallas 83.04
Phoenix 82.94
Orlando 82.06
Seattle 81.11
Denver 81.08
Raleigh 80.88
Houston 80.74
Austin 80.61
Charlotte 79.49
An overall top-10 ranking doesn't necessarily mean that market is among the best for a specific sector. In office construction, for example, Phoenix ranks highly due to its shrinking vacancy and strong absorption as well as the relative low cost of construction, including office buildouts. San Jose benefits from to its strong supply growth and absorption of that supply, and San Francisco because of its strong rent growth.
For industrial & logistics construction, Phoenix's affordable land and labor help drive its score, while Atlanta grades highest due to its balance of strong inventory growth and net absorption, and Dallas due to its relatively low costs and strong population growth.
Houston tops the index of ideal markets for retail construction due to that market's strong consumer
spending and sustained absorption of retail space. Next are Dallas and Atlanta, which both offer stable
costs and good absorption of retail space. Phoenix's rank, while still in the top half of the index, is impacted by weaker market fundamentals when compared to its other sectors.
For multifamily construction, the top-graded markets are Orlando, Phoenix and Denver. Each offers strong population growth, job gains and relatively low costs.
To download the report, click here:U.S. Development Opportunities