Pima County accepts additional $11 million in federal rental-assistance funds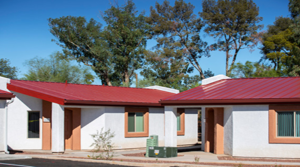 PIMA COUNTY, ARIZONA — The Pima County Board of Supervisors on Tuesday voted to accept an additional $11 million in federal funds to provide rental assistance to members of the community.
The additional money comes from federal funding that was originally allocated to the Arizona Department of Economic Security but had not been distributed. The County has also requested an additional $6 million in unused DES funds.
The County and the city of Tucson pool their money to provide rental assistance in the community. Tucson also recently received $11 million in additional funding and requested an additional $13 million. If both additional city and County requests are approved, that would mean a total injection of $41 million for rental assistance.
"The new funding will allow us to keep more people in their homes, which is vital to the overall economic health of our community," said Daniel Sullivan, director of the County's Department of Community & Workforce Development. "Our federal rental-assistance dollars were running low, so this allocation and the possibility of more in the near future comes at an opportune time."
Since March 2020, Pima County and the City of Tucson have distributed nearly $53 million in rental assistance through a joint program set up to help struggling households during the pandemic.
To date, the joint program has committed $61 million in combined rental and utility assistance due to economic difficulties stemming from COVID-19. That figure covers more than 11,000 individual cases.
"We are pleased to continue our collaboration with the City of Tucson," Sullivan said. "We believe this partnership is an excellent model for the rest of the country and more efficiently distributes the funding to families than would be possible if either party tried to do it alone."
Renters and landlords on behalf of tenants can apply for assistance at TucsonPimaep.com or call 520-447-4423 to see if they meet eligibility requirements.