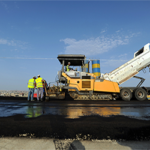 PIMA COUNTY, ARIZONA — The Pima County Board of Supervisors approved Aug. 21 a contract to conduct roadway improvements on Cortaro Farms Road, on the Northwest Side.
This $18.8 million project will include the following improvements: Reconstruct and widen approximately 1.28 miles of Cortaro Farms Road between Camino De Oeste and Thornydale Road including multi-use lanes, curbed medians, storm drain system, cross drainage structures, retaining walls, noise walls, traffic signals, native vegetation landscaping, signing and pavement markings
Funding for the project comes primarily through state sources, with additional funds coming from County impact fees and the County allocation of Highway User Revenue Funds.
A public meeting to kick off the construction plan is scheduled Sept. 13, from 6–7:30 p.m. at Quail Run Elementary School, 4600 W. Cortaro Farms Road. The open house will include a short presentation at 6:15 p.m. followed with an open house format with staff members available to answer questions.
Read more about the Cortaro Road project here.
The Cortaro work coincides with another high-profile project, the Arizona Department of Transportation Department's Interstate 10/Ina Road interchange project. PCDOT plans to maintain one lane in each direction throughout construction and maintain access at all times to side streets, business, schools and residents.
Delaying work on Cortaro Road until after the Ina Road/Interstate 10 interchange project has been completed to minimize the impact on area commuters was not an option as this would likely have resulted in loss of funding for the project.  Read more about ADOT's I-10/Ina Road project here.