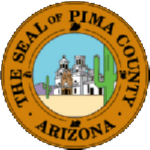 PIMA COUNTY – The Pima County Board of Supervisors Tuesday voted unanimously to enter an agreement with the United States Air Force and Davis Monthan Air Force Base to work on behalf of the base to protect it against encroachment. The board also unanimously supported a resolution supporting land swaps between the city of Tucson, Tucson Airport Authority and the Arizona Air National Guard that would aid the construction of a new, more secure entry gate to the Air National Guard at Tucson International Airport, and the relocation of Air Guard munitions bunkers.
The DM encroachment agreement is part of the Department of Defense's Readiness Environmental Protection Integration program, which seeks to prevent, remove or mitigate incompatible land uses that restrict training, testing and operation of military installations, which can improve opportunities for mission growth.
The encroachment agreement will expand on the county's encroachment protections that used $10 million of 2004 bond funds to acquire 460 acres in the base's takeoff and landing corridors. The REPI program allows the county to access $1.5 million in federal funds to acquire properties from willing sellers in priority areas identified by the base. The program has no cost to the county.
The Air National Guard resolution supports expediting the plan to move the current gate access to the Air Guard from Valencia Road and Campbell Avenue, to Valencia and Park Avenue. The Campbell gate doesn't meet the Defense Department's force security requirements. Moving the gate west to Park would also resolve s0me congestion issues on Valencia.
The resolution encourages the Airport Authority to transfer 54 acres in the Raytheon Buffer area south of the airport to the Guard so it can relocate its munitions storage area. The creation of the Raytheon Buffer has multiple benefits in that it enables this critical improvement for the Air National Guard, provides necessary buffer area for possible future Raytheon expansions, and facilitates the Airport Authority's planned runway safety and expansion project.
Supporting the U.S. military in Pima County, especially DM and the Air Guard bases, are key components of the county's Economic Development Plan. The bases provide thousands of local jobs and have a combined annual economic impact greater than $1.5 billion.
Click here for United States Air Force Cooperative Agreement
and here for Resolution in support of the 162nd Wing of the Arizona Air National Guard