P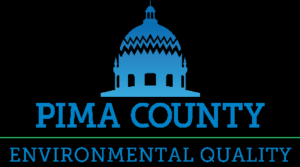 IMA COUNTY, Ariz. – The Pima County Department of Environmental Quality (PDEQ) has issued an Air Quality Health Watch for November 30, 2020, triggered by high winds. Several of the PDEQ air quality monitors that measure particulate matter are in the "moderate" or "unhealthy" range at the moment. Winds are forecasted to continue until this afternoon and, since rain is not forecasted, these wind-blown particles may stay airborne for a while.
PDEQ encourages older adults and those with heart or lung disease to reduce their level of exertion when outside today. Breathing small particles can irritate the respiratory system and worsen chronic heart and lung diseases.
PDEQ monitors air pollution in our region at 14 air quality monitoring sites. Up-to-the-hour air pollution levels are available online at the PDEQ website www.pima.gov/deq.
The public can also sign up at www.pima.gov/deq to receive Air Quality Advisories and other Pima County Department of Environmental Quality notices directly via email.