Pima County Small Business Commission accepting nominations for annual Small Business Awards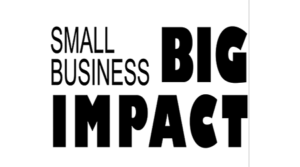 PIMA COUNTY – The Pima County Small Business Commission is accepting nominations for 2019 Small Business of the Year Awards. The Commission will present awards to an urban small business, a rural small business, and a non-profit small business.
The Pima County Small Business Commission presents the awards each year, judging nominees on criteria such as company culture, positive impact on Pima County and community involvement.
Below are the eligibility guidelines for nominees:
Nominees for the urban small business award must be located within the Tucson city limits.
Nominees for the rural small business award may be located within any municipality outside the city of Tucson, within a small community, or within unincorporated Pima County.
Nominees for the non-profit small business award may be located anywhere in Pima County. The nominated non-profit must provide assistance to small businesses through employment training, workforce development, job placement, or counseling and referrals.
New in 2019: Nominations may be submitted by a customer or client, provided that the business or non-profit organization's owner, CEO or his/her designee affirms the accuracy of information included in the nomination application
All Nominees regardless of category must:

Be located in Pima County (may be a branch or division of a larger company)
Be owned or managed by a Pima County resident
Be in operation for two or more years
Employ fewer than 100 employees

Each category winner will receive a $500 award
All nominations must but be submitted using the online application form
Nomination applications must be submitted online by 5 p.m. on Friday, August 9, 2019.
Nomination form and additional information is available here.
Past winners of the Small Business of the Year Award:
2017: Rural Award – Miura Contracting, LLC; Urban Award –Kool Air Manufacturing LLC
2017: Non-Profit Award – Pima Community College Small Business Development Center
2016: Rural Award – Vistoso Automotive; Urban Award – Plum Windows & Doors, Inc.
2015: Rural Award – Bling by Design; Urban Award – Aztera
2014: Rural Award – Golden Goose Thrift Store in Catalina; Urban Award – The Planning Center
2013: Rural Award – Ajo Transportation; Urban award – Casa de los Niño's Thrift store
2012: Joint Technical Education District
2011: Gasoline Alley, an automobile repair and restoration business in Green Valley
2010: Microbusiness Advancement Center