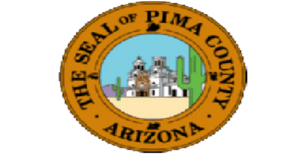 PIMA COUNTY,  Arizona – The Pima County Small Business Commission has announced the winners of the 2020 Small Business of the Year Awards. The Commission presents the awards each year, judging nominees on criteria such as company culture, positive impact on Pima County and community involvement.
This year, the 2020 awards program is presented at a time of great difficulties for Pima County small businesses and nonprofits due to the COVID-19 pandemic. Consequently, the 2020 awards program has been revised to honor three (3) small businesses and/or nonprofits that have demonstrated outstanding qualities and actions of leadership, innovation and advocacy. Each successful awardee will receive $500 and a certificate. Presentation of the 2020 Small Business Awards will be made at the Pima County Board of Supervisors meeting tentatively scheduled for February 2, 2021.
The 2020 winners, based on a vote of the Small Business Commission, are:
Coffee Times, a family-owned drive-thru coffee shop in Central Tucson dedicated to the sourcing of local supplies, raising money for charities and supporting its employees and community during the pandemic.
Homewatch CareGivers of Southern Arizona, located in Northwest Pima County, which provides safe homecare to its clients and has carefully supported and protected its employees in an exceptionally difficult COVID-19 working environment.
Treasures 4 Teachers of Tucson, a Pima County nonprofit which provides education supplies to teachers throughout Southern Arizona, raises funds for teaching supplies and offers support to its volunteers during a challenging time when the tools for learning are critically needed.
Past winners of the Small Business of the Year Award:
2019: Rural Award - Westgate Garden Design; Urban Award – Cabling Solutions Group; Non-profit Award – (No award presented at the Commission's discretion.)
2017/2018 (combined): Rural Award – Miura Contracting; Urban Award – Kool Air Manufacturing; Non-Profit Award – Pima Community College Small Business Development Center
2017: Rural Award – Miura Contracting, LLC; Urban Award –Kool Air Manufacturing LLC; Non-Profit Award – Pima Community College Small Business Development Center
2016: Rural Award - Vistoso Automotive; Urban Award - Plum Windows & Doors, Inc.
2015: Rural Award – Bling by Design; Urban Award - Aztera
2014: Rural Award - Golden Goose Thrift Store in Catalina; Urban Award - The Planning Center
2013: Rural Award - Ajo Transportation; Urban Award - Casa de los Niño's Thrift store
2012: Joint Technical Education District
2011: Gasoline Alley, an automobile repair and restoration business in Green Valley
2010: Microbusiness Advancement Center