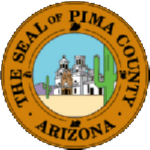 Approval for water and wastewater system now going through Development Services
PIMA COUNTY – Beginning Sept. 1, Pima County Development Services Department will oversee the review and approval processes for water and wastewater systems for all jurisdictions within Pima County.
Building on efforts to streamline the development process, applicants who previously were required to receive approvals for sewer, onsite water treatment facilities and public water systems from Pima County Regional Wastewater Reclamation Department and Pima County Department of Environmental Quality before proceeding with construction, may now submit plans electronically to Pima County Development Services for review.  Staff from Regional Wastewater and Department of Environmental Quality have joined Development Services to manage reviews and approvals.
Time and ease are important factors for the economic development of the region and consolidated reviews will save time, especially when combined with new technologies.
"In bringing all wastewater approvals to Development Services, we hope to extend the same time- and cost-saving process to development projects in all jurisdictions.  We are proud of the DSD and RWRD staff that have crafted the consolidation procedure in a short period of time," said Development Services Director Carla Blackwell.
The change adds to efforts already in place at Pima County Development Services that have helped speed application processing and development permitting processes. Among the improvements Pima County has implemented are faster plan review and approvals; remote inspections; combined development approvals; and an online tracking systems for customers to follow the inspection and approval processes.
For more details on sewer, onsite water treatment facilities and public water systems permitting, visit this site.