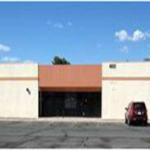 Community Behavioral Health Properties of Southern Arizona, LLC (COPE) sold the 12,358-square-foot office building at 4601 E. Broadway Blvd. in Tucson to Louis River, LLC (Emil Annabi, MD, member) for $1.75 million ($142 PSF).
The property sold in a sale leaseback agreement, with seller leasing back the building for three months, while its new location is under construction.
The buyer purchased the property that was constructed in 1979 on a 39,347-square-foot lot to renovate it into a medical clinic for Pima Pain Center.
Isaac Figueroa, Office Specialist with Cushman & Wakefield | PICOR, represented the buyer and David Volk with CBRE, Inc., represented the seller in this transaction.
For additional information, contact Figueroa at 520.546.2743 and Volk should be reached at 520.323.5102.
To learn more, see RED Comp #4125.