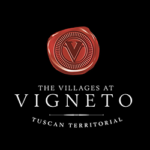 El Dorado's Masterfully Planned Community promises a "Whatever you want you can have" Lifestyle
BENSON, Arizona — A group of 70 business and government leaders from across southeast Arizona  gathered Tuesday at the Cochise College in Benson for an update on The Villages at Vigneto residential and commercial masterplan project planned for northwestern Cochise County. The project is being developed by El Dorado Holdings, the company that spearheaded the growth of what is now the City of Maricopa.
Villages at Vigneto will be built along both sides of State Route 90 in Benson south of Interstate 10. The plan is for 28,000 homes, five golf courses, restaurants, shops, and more than two dozen activity centers and community facilities over a 20 year build out. Two-thirds of the project's 13,000 acres are located on the east side of State Route 90
Mike Reinbold, development partner with El Dorado Holdings, estimated that it will take about 18 months for completion of horizontal construction such as roads and utilities after which vertical construction of homes and community facilities can begin. Reinbold said he is still confident that some homes will be on the market in 2018, a prediction he made in January at a meeting of the Southeastern Arizona Contractors Association.

During the March 14 meeting Reinbold also premiered a five minute video that overviews the project's "Tuscan Territorial" concept. The video likens the Vigneto lifestyle to the American Dream, noting that "whatever you want you can have" within the Vigneto community.
Reinbold also updated the attendees about the Whetstone Ranch Canyons development located on the north end of El Dorado's property. Approximately 50 homes were built by the previous developer with plans for a few hundred more. That project is being worked into El Dorado's plans for Vigneto, according to Reinbold, and will concentrate on more family-style homes and amenities. New construction of homes at the Canyons could begin within 90 days once El Dorado breaks ground on Vigneto.
El Dorado has "the experience, financial strength, and will" to develop the Vigneto "lifestyle" project in a manner that is both environmentally responsible and water-wise, Reinbold explained. The Vigneto project has maintained a high level of community support, he noted, by addressing questions "with straight forward answers and facts."
One pending issue for El Dorado is how quickly the U.S. Army Corps of Engineers will reinstate a Section 404 permit the agency put on hold last year.  The permit was issued in 2006 for the now-defunct Whetstone Ranch project, which encompasses nearly three-fourths of El Dorado's property.
A handful of environmental groups filed a lawsuit last May asking a federal judge to order the Corps to consult with the U.S. Fish and Wildlife Service to ensure species protected under the Endangered Species Act "are not jeopardized and critical habitats are not adversely modified or destroyed" by development of Villages at Vigneto.  Proceedings in the federal action have been stayed by Judge Cindy Jorgenson allow time for the consultation to take place between the Corps and FWS.
Reinbold, who is meeting with the Corps on a regular basis for updates, believes there is already "a change of federal government philosophy" since the new president was inaugurated.
While the Corps and FWS address the consultation, Reinbold says El Dorado is moving forward with final planning of the project's first 750 acres. Engineers are on-site, utilizing a grid system in place across the property to digitally design the main Village Center, a recreation center, and the first home sites.  However, Reinbold declined to comment about what steps would be taken if the Section 404 permit is not in hand by the time Vigneto's engineering plan is approved by the City.
Meanwhile, Benson city manager Bill Stephens confirmed after the meeting that city staff is ready to review El Dorado's final design and engineering plan for the first phase once it is submitted.  "We are looking forward to the next step" said Stephens.
Reinbold encourages anyone interested in obtaining updates about Villages at Vigneto to sign up for email updates at www.vignetoaz.com.