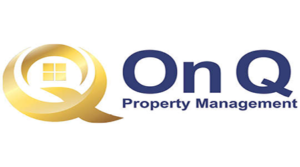 On Q Property Management expresses confidence in long-term single-family rental market
TUCSON, AZ–As COVID-19 has shaken the vacation rental market, an Arizona-based property management firm that serves the long-term rental market is opening its doors in Tucson.The move demonstrates the company's confidence in Tucson's traditional rental market despite the economic crisis.
On Q Property Management will begin serving area homeowners from their new Tucson office at 698 E. Wetmore Road.
"To say the least, this is an interesting time to expand a business," said Eric Dixon, Designated Broker for On Q Property Management."We are excited to join the Tucson market and make a contribution to the community and the local economy, especially at a time like this.
"The company, which was founded in Gilbert, AZ, in 2010, has plans to hire property managers, inspectors and general contractors to serve its Tucson customer base, primarily homeowners who are leasing single family homes for terms of one year or longer.
Vacation and short-term rentals have exploded in popularity over the last several years with increasing usage of booking platforms like Airbnb and VRBO, but that market has been severely affected by COVID-19 with vacancies up to 90%. The traditional rental market, Dixon says, has been comparatively stable as tenants seek to stay in their rentals rather than relocate during the pandemic.
"Our renewals have gone up more than 50% and rent collection has remained stable since the beginning of the crisis. Our company's focus on traditional rentals rather than short-term units has made it possible for us to move forward with expansion plans,"Dixon said.
On Q manages more than 2,000 single family homes throughout the Phoenix metro area using proprietary property management technology that allows property owners 24/7 online access and industry-leading management service.
Founded by property investors in 2010, On Q Property Management has established itself as one of Arizona's fastest-growing Property Management and Real Estate firms. The company's client-first approach, coupled with a technologically focused workflow, helps build and maintain excellent relationships with clients. The company maintains an "A+" rating with the Better Business Bureau and offers flat–fee services with money–back guarantees.