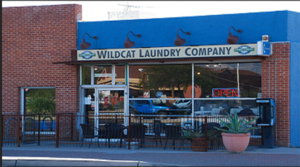 TUCSON, ARIZONA — David Lee had been eyeing the property at 902 E Speedway Blvd in Tucson for some time with future expansion to his adjoining property at 914 E Speedway in mind.  He finally was able to acquire the asset this month in a complex three-legged transaction.
Speedway Park Place, LLC (David Lee, manager) bought 2830 North Swan Road, Unit 160 & 180 in Tucson for $560,000 ($241 PSF). The property was 50% occupied when escrow opened and was fully leased at closing to the Liver Institute and Gugino & Mortimer Law Firm.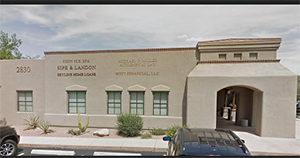 Tony Reed with Long Realty Commercial represented the seller, Swan & Glenn, LLC (Richard Rivas, manager) in this transaction and David Lee with David Lee Real Estate represented the buyer.
Then in a double escrow this property was transferred to Roger Carter, as trustee of the Carter Trust for the same sales price paid, or $560,000 fully leased now. This was the buyer's upleg in a 1031 exchange from the sale of 902 East Speedway Blvd in Tucson that sold to Speedway Park Place, LLC (David Lee, manager) for $600,000 the same day.
Wildcat Laundry occupies the 2,184-square-feet of retail on a 5,117-square-foot lot at 902 East Speedway.
As we said, the buyer wanted the property for potential future expansion as he already owns the adjoining property where Subway and Pieology are tenants. Subway recently renewed its lease there after remodeling this summer.
The three-legged transaction was two years in the making Lee told us, and closed in just 30 days.
For more information Lee should be contacted at 520.954.8008.
To learn more, see RED Comp #5608 and #5609.