Providence Homes buys 36 Partially Improved Lots at the "Commons at South Mountain"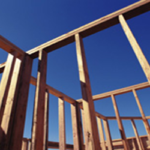 City of Phoenix / Laveen / South Mountain – Providence Homes, John Poulsen, President, purchased 36 partially improved lots within the Commons at South Mountain located at 15th Avenue and South Mountain, Phoenix, AZ. Providence acquired the lots for $1,150,000 ($31,944 per partially improved Lot) and will complete the offsite improvements and construct single family homes within a gated entry community.The minimum lot dimensions are 90' x 130'.
The Seller, Sabal Financial of Newport Beach, CA was represented by Kent Baker, Rick Jellies, and Ryan Becker of City to City Commercial Real Estate, Scottsdale, AZ. Buyer was represented by James Hotis of the Hogan Group, Scottsdale, AZ.
For more information, Kent Baker, Rick Jellies or Ryan Becker of City to City Commercial, can be contacted at 480.355.2222