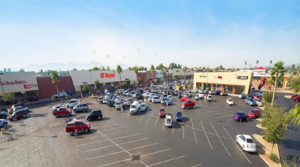 Los Angeles, CA – PSRS (Pacific Southwest Realty Services) a Southern California based commercial mortgage banking firm, recently closed an $11.25 million loan for a 90,626-sqaure-foot grocery anchored shopping center in Phoenix, Arizona. The center is anchored by a regional Hispanic grocer, El Super, which makes up approximately 50% of the center.  Originally built in 1979, and renovated in 2006, the center is in a densely Hispanic market, with a huge consumer base in the area.
There are 58 El Super locations in the Southwestern US, and 3 in the city of Phoenix. Some of the other 17 tenants in the center include, Walgreens, Payless Shoe Source, H&R Block, Subway Sandwiches, Hollywood Beauty, Rent-A-Center, and ACE hardware.
PSRS Principal, Kostas Kavayiotidis,  closed the fifteen-year no-recourse loan with a long time correspondent life insurance company.
The borrower is Red Mountain Retail Group, who's portfolio encompasses 87 shopping centers with nearly 4-million-square-feet of commercial retail development. PSRS is one of the largest privately-held commercial mortgage banking firms in the Western United States. Their long-term lending relationships as a life insurance company correspondent allow access to diverse capital for commercial real estate and multi-family loans of all sizes, while in-house servicing provides customer service over the life of the loan.
The PSRS Team has funded a number of loans through various economic cycles and has a track record of closing loans on a timely basis