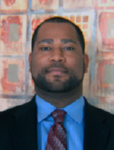 Phoenix, Arizona – GPE Companies is happy to introduce Ranier Robinson as the Director of Accounting for GPE Management Services, LLC. Mr. Robinson will oversee the accounting department, managing all corporate and property management operation standards, facilitating inter-departmental communication and assisting the Director of Property Management.
"We are excited to have Ranier join the GPE team. The leadership and experience he brings will be the linchpin of our accounting department and the growth of the financial services we will offer our clients over the months and years ahead," says David M. Genovese, GPE President.
Robinson comes to GPE from Healthcare Trust of America (HTA). As an Accounting Lead at HTA, he oversaw a team of six property accountants with portfolios in the Southwest Region of the country which consisted of approximately 560 tenants leasing 3.6 million feet across seven states which generated average revenue of over $100 million annually.
Robinson is a graduate of Arizona State University and has a Master's of Accounting & Information Systems (MAIS). While attaining his Bachelor of Science in Accounting, Robinson was on the Dean's list, was a part of the Accounting Honors Society and received the Sam Gallant Memorial Scholarship.
Robinson can be reached at (480) 994-8155.
To learn more about GPE Companies visit www.GPE1.com or on Facebook, Twitter and LinkedIn. Shortcuts to each social channel are: gpe1.com/facebook, gpe1.com/twitter, gpe1.com/linkedin.