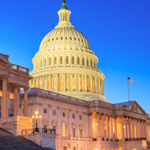 Real Estate Daily News Buzz is designed to give news snippets to readers that our (yet to be award winning) editors thought you could use to start your day. They come from various business perspectives, real estate, government, the Fed, local news, and the stock markets to save you time. Here you will find the headlines and what the news buzz for the day will be.
On Tuesday, the Dow Jones Industrial average lost 20.90 points, or 0.1%, to close at 15,618.22 points. The Standard & Poor's 500 index fell 4.96 points, or 0.3%, to close at 1,762.97. The NASDAQ composite edged up 3.27 points, or less than 0.1%, to 3,939.86. Benchmark U.S. crude for December delivery fell $1.25, or 1.3%, to $93.37 per barrel in midday trading in New York.
ELECTION NIGHT RESULTS FROM TUCSON AND PHOENIX
In unofficial results, Tucson Ward 3 City Council candidate Karen Uhlich, Ward 5 candidate Richard Fimbres are leading with 58.38% and 60.31% of the vote respectively.
• Ward 3: Uhlich – 34,708 (58.38%); Buehler-Garcia – 24,589 (41.36%)
• Ward 5: Fimbres – 35,464 (60.31%; Polak – 23,206 (39.46%)
Steve Kozachik in Ward 6, running unopposed received 42,398 only (92.9%) of the votes due to protest votes of 3,227 (7.07%) going to write-in candidates who were not on the ballot. Tucson Prop 401 and 402 have both passed with 62% and 65.83% of the vote in favor. Of the 60,679 early mail-in ballots cast, all are counted. About 6,000 ballots remain to be counted, these were dropped off at the 6 ballot replacement centers on Tuesday and have not been counted. City officials will begin the process Wednesday morning and expect to have the remaining ballots counted by Tuesday, Nov. 12 for provisional ballots.
In unofficial results from Phoenix, District 4 candidate Laura Pastor and District 8 candidate Kate Gallego are leading with 51.76% and 62.47% of the vote respectively.
As of 8:49 p.m. Tuesday, Nov. 5, the updated, unofficial election results are:
• Council District 4: Justin Johnson – 6,810 (48.24%); Laura Pastor – 7,308 (51.76%).
• Council District 8: Kate Gallego – 7,183 (62.47%); Warren Stewart – 4,316 (37.53%).
Of the 25,617 ballots cast, 23,285 were early ballots. Early ballots dropped off at the 11 voting centers on Monday, Nov. 4, and Tuesday, Nov. 5, and received in the mail on Tuesday, Nov. 5, have not been counted. About 4,000 ballots remain to be processed and tabulated, which includes 99 provisional ballots. There still may be additional early ballots that were dropped off at County polling places, which will be returned to the city in the next few days. City officials will begin the process Wednesday morning and expect to have the remaining ballots counted by Friday, Nov. 8.
For more election updates, visit phoenix.gov.
US HOME PRICES RISE AT SLOWER PACE IN SEPTEMBER
WASHINGTON – A measure of U.S. home prices rose only slightly in September from August, a sign that prices are levelling off after big gains earlier this year. Real estate provider CoreLogic said Tuesday that home prices increased 0.2% in September from the previous month. That's sharply lower than the 0.9% month-over-month gain in August and well below the 1.8 per cent increase in July. Prices still rose 12% in September compared with a year ago. Higher mortgage rates and steady price increases began to slow home sales in September. As a result, price gains have cooled off. Mortgage rates are still very low. And the average rate on a 30-year fixed loan has fallen to 4.1% in the past month, down from a two-year high of nearly 4.6% over the summer.
TWITTER IPO FEVER BACK ON
Five years after the financial crisis dampened enthusiasm for initial public offerings, investors are again eager to buy shares when companies start trading. Twitter is the star this week, but the number of offerings shows that it's not just social-media darlings that are seeking and attracting investors. There have been 190 offerings this year, and momentum has built as market indexes have set new highs. A more active IPO market signals investor confidence in the economy. And the cash that companies raise in an IPO can help them invest and hire more, potentially supporting economic growth
COURT FINDS CITY OF TUCSON RESPONSIBLE FOR $2.95M IN DAMAGES FROM ALLEGEDLY LEAKY PIPES IN BARRIO VIEJO
A jury in Pima County Superior Court has awarded a $2.95 million against the City of Tucson in a case in which plaintiffs allege leaky water pipes have damaged some of their historic adobe structures. The suit, filed in 2002 by the Rollings family, initially went to trial in 2006. The jury in that case found in favor of the City, but an appellate court ordered a retrial. The city fought that decision all the way to the Arizona Supreme Court, which denied the city a hearing last January, sending the case back to Superior Court, where it went to trial Oct. 22. The trial ended Thursday, Oct. 31. The jury reached its verdict the following day.
WHAT IS GOOGLE BUILDING OUT IN SAN FRANCISCO BAY?
SAN FRANCISCO (AP) — San Francisco's mayor says he doesn't know what it is. Police say it's not their jurisdiction. And government inspectors are sworn to secrecy. Google is erecting a four-story structure in the heart of the San Francisco Bay but is managing to conceal its purpose by constructing it on docked barges instead of on land, where city building permits and public plans are mandatory. The Internet giant's actions appear legal. But the mystery surrounding the bulky floating building — and a similar one off Portland, Maine — is generating rumors and worries. Privacy experts, environmentalists and legal authorities say that whether it is a store, a data storage center or something else, the secrecy may backfire because Silicon Valley residents are highly protective of one of the most scenic and environmentally sensitive bays in the U.S.
TUCSON PARKS & REC RECEIVE GRANT FROM US TENNIS ASSOCIATION
The City of Tucson's Parks & Recreation Department has received a Facility Funding Grant from the United States Tennis Association for a recent court resurfacing project at the Jim Reffkin Tennis Center. The project resurfaced 11 tennis courts and a practice area. The resurfacing allowed the center to provide a uniform surface treatment for all of its courts and included 'blended line' striping for youth tennis programs. The Reffkin Tennis Center has been heavily involved in USTA programming and has hosted numerous national tournaments. The center has been chosen to host seven USTA National Adult League Championships, which began September 26th and end November 24th. They will be hosting three major junior events over the Thanksgiving and Christmas holidays as well.
ENDO HEALTH BUYING PALADIN LABS FOR ABOUT $1.5BILLION
MALVERN, PA – Endo Health will spend about $1.5 billion to buy Canadian specialty drug maker Paladin Labs, and both will then be folded into a newly-formed Irish holding company. Endo wants to accelerate its expansion at home and abroad and the acquisition of Paladin is expected to immediately boost profit in 2014. Cost savings related to the acquisition are expected to total at least $75 million a year, according to the company.
CARGILL TO LABEL MEAT AFTER 'PINK SLIME' UPROAR
NEW YORK (AP) — Cargill Inc. says it will start labeling beef products that contain finely textured beef, an ingredient that came under attack as "pink slime." The meat company says the new packages will appear before next year's grilling season and is in response to consumer demand. It says packages will note when a product "Contains Finely Textured Beef." Finely textured beef is made of fatty bits of meat left over from other cuts that are treated to kill bacteria. The filler had been used for decades in the U.S. but started to gain negative attention after a New York Times article in 2009, in which a federal microbiologist referred to it as "pink slime." Cargill says it has been making finely textured beef since 1993.
VISIT TUCSON NAMES NEW SPORTS DIRECTOR
Visit Tucson has hired Angel Natal Jr., formerly of the St. Petersburg/Clearwater Sports Commission, as director of Tucson Sports. He replaces Vince Trinidad, who accepted the position as Executive Director of Tulsa Sports Commission, in August. Natal will be responsible for building awareness for metropolitan Tucson as a preferred destination for all types of sports events, and for selling and marketing the area in order to secure regional and national events that fill hotel rooms, venues and facilities throughout the region.

ANALYSIS: MARICOPA COUNTY CITIES CLIMBING OUT OF RECESSION, BUT FACE LONG-TERM CHALLENGES
An analysis of five years of city financial data by The Arizona Republic shows cities in the Phoenix metro area are increasing spending and restoring programs after several years of stagnation. But many of the underlying issues that led them to the brink of economic crisis during the recession remain, including sensitive revenue streams, legislative mandates and rising benefit costs.