Real Estate Daily News Buzz – April 1, 2014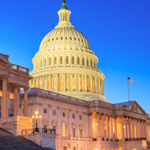 Real Estate Daily News Buzz is designed to give news snippets to readers that our (yet to be award winning) editors thought you could use to start your day. They come from various business perspectives, real estate, government, the Fed, local news, and the stock markets to save you time. Here you will find the headlines and what the news buzz for the day will be. The U.S. stock market finished slightly lower on Wednesday, adding to its losses so far this year. A survey on hiring did little to ease uncertainty about the health of the economy.
Monday, the Dow Jones Industrial average rose 134.60 points, or 0.8%, to close at 16,457.66. The S&P 500 rose 14.72 points, or 0.8%, to 1,872.34. The NASDAQ composite rose 43.23 points, or 1%, to 4,198.99. Benchmark U.S. crude for May delivery fell 9 cents to $101.58 a barrel on the New York Mercantile Exchange.
URBAN LAND INSTITUTE (ULI) ISSUES FINAL REPORT
TUCSON – The ULI, an independent global nonprofit that provides leadership in real estate development and responsible land use, visited Tucson in November to provide a technical assessment for underutilized properties in Downtown Tucson. The ULI team toured the downtown area and met with many downtown and community stakeholders in both the public and private sectors. The final recommendations include a small-scale, incremental development strategy instead of a single, large-scale approach.
Read the report: https://1.usa.gov/1mFlDCA
Watch video of the preliminary report from November: https://bit.ly/1ffioNM
GM RECALLS 1.5 MILLION CARS FOR STEERING DEFECT
DETROIT (AP) — General Motors Co. said Monday it is recalling 1.5 million vehicles worldwide because the electronic power-steering assist can suddenly stop working, making them harder to steer. The new recall brings to 6.3 million the number of vehicles GM has recalled since February. The initial recall — now at 2.6 million small cars for an ignition switch defect — prompted the automaker to name a new safety chief and speed up the review of cases that might lead to recalls. The recall includes Chevrolet Malibu, Malibu Maxx, Chevrolet HHR, Chevrolet Cobalt, Saturn Aura, Saturn Ion and Pontiac G6. Model years vary, but all of the vehicles are from the 2010 model year or earlier.
GM RECALL: MANY VICTIMS WERE YOUNG DRIVERS
DETROIT (AP) — As the deaths are tallied from General Motors' recall, one thing is becoming clear — the majority of those killed were young. Low-priced cars like the Chevrolet Cobalt and Saturn Ion were marketed to young, first-time buyers but price may not be the only reason. The faulty ignition switches behind the recall can shut off the engine while the car is in motion, causing loss of power-assisted steering and power brakes. Safety experts say inexperienced drivers are more likely to panic and be overwhelmed in those situations by the extra effort needed to control the car. GM has linked 13 deaths to the problem. Others have a higher total, with the majority of victims under age 25.
YELLEN: JOB MARKET NEEDS LOW RATES 'FOR SOME TIME'
WASHINGTON (AP) — Federal Reserve Chair Janet Yellen made clear Monday that she thinks the still-subpar U.S. job market will continue to need the help of low interest rates for some time. Yellen's remarks signalled that even after the Fed phases out its monthly bond purchases later this year, it has no plans to raise a key short-term rate anytime soon. The bond purchases have been intended to keep long-term loan rates low. Her remarks reassured investors, many of whom had grown anxious that the Fed might raise short-term rates by mid-2015. An increase would elevate borrowing costs and could hurt stock prices. But on Monday, Yellen indicated that the Fed still thinks rates should remain low to stimulate borrowing, spending and economic growth.
EUROZONE INFLATION DROP ADDS PRESSURE ECB
BRUSSELS (AP) — After breaking out of recession and taming its financial crisis, Europe now faces a new kind of economic threat — deflation. A protracted drop in prices could snuff out growth for years. And new data released Monday showed the inflation rate fell in March to its lowest level since the 2008-2009 global financial crisis, a sign of economic weakness that piles fresh pressure on the European Central Bank to further ease its monetary policies this week. The steady decline, the third in as many months, raises concerns that consumer prices may start to fall outright, creating a downward spiral that chokes off economic growth.
SENATOR SAYS CATERPILLAR AVOIDED BILLION IN TAXES
WASHINGTON (AP) — Sen. Carl Levin says manufacturing giant Caterpillar Inc. has used an aggressive tax strategy to shift profits overseas in order to avoid paying billions in U.S. taxes. The Michigan Democrat chairs the Senate Permanent Subcommittee on Investigations. The committee's Democratic staff said in a report released Monday that Caterpillar avoided paying $2.4 billion in U.S. taxes since 2000 by shifting profits to a wholly-controlled affiliate in Switzerland. The report raises questions about the validity of the tax strategy but does not accuse the Peoria, Ill.-based manufacturer of breaking the law. The company said that it complies with all tax laws and pays an effective income tax rate of 29 per cent, among the highest for multinational manufacturers.
SWISS NAME 8 BANKS IN FORES MANIPULATION PROBE
GENEVA (AP) — Switzerland's competition regulator on Monday named eight global banks it is investigating for possible manipulation of foreign exchange rates. The move is the latest twist in an investigation by regulators in the U.S., Europe and Asia on whether major banks colluded to manipulate the trillion-dollar foreign exchange market. The Swiss Competition Commission is scrutinizing the two largest Swiss banks, UBS and Credit Suisse, along with Zurich Cantonal Bank, Julius Baer and JP Morgan Chase, Citigroup, Barclays Bank and Royal Bank of Scotland Group. The alleged co-ordination may include the exchange of confidential information, transactions with other market participants at agreed price levels and co-ordinated actions to influence a foreign exchange benchmark.
EXXON: HIGHLY UNLIKELY WORLD LIMITS FOSSIL FUELS
NEW YORK (AP) — Exxon Mobil says that global policies to combat climate change won't be strict enough to stop the company from selling all of the oil and gas it has found — and all that it will find in the foreseeable future. It says the fuels are too important for global economic development. Exxon issued a report Monday on the risks that climate change policies could pose to the company's assets and future profitability in response to shareholder concerns. The report, the first detailed response to these concerns by a major oil company, says governments are "highly unlikely" to adopt policies that sharply cut emissions because they would choke economic growth.
J&J ACCEPTS $4B CARLYLE OFFER FOR DIAGNOSTICS UNIT
NEW BRUNSWICK, N.J. (AP) — Johnson & Johnson has accepted an roughly $4 billion offer from the private equity firm The Carlyle Group to buy its Ortho-Clinical Diagnostics business. The New Brunswick, N.J., health care giant said Monday that the deal should close by mid-year. J&J said in January that Carlyle had offered $4.15 billion for the business, and that it would talk to works councils and trade unions representing its employees before making a decision. The Ortho-Clinical business serves hospitals, testing laboratories and blood banks. It supplies equipment and chemicals to screen donated blood for HIV, hepatitis C and other serious diseases. It also makes technology for advanced testing of blood to diagnose health conditions and to monitor medication effects.
LUFTHANSA CANCELS 3,800 FLIGHTS DUE TO STRIKE
BERLIN (AP) — Germany's Lufthansa will cancel some 3,800 flights because of a three-day strike by the pilots' union later this week, hitting more than 425,000 passengers. The cancellations include domestic and intercontinental connections Wednesday, Thursday and Friday, the airline said Monday. A union representing pilots at Lufthansa called for the strike last week in a long-running pay dispute. Though the strike starts Wednesday, some Tuesday flights have been cancelled for logistical reasons. Lufthansa, Lufthansa Cargo and the company's budget airline Germanwings are all affected.
JAPAN'S THRIFTY CONSUMERS WARY AHEAD OF TAX HIKE
TOKYO (AP) — Buy now or pay more later: Japanese retailers are luring customers with promises of steep discounts ahead of a sales tax hike Tuesday that economists expect to slow but not derail the recovery of the world's third-largest economy. Japan's sales tax will rise from 5 per cent to 8 per cent. It is the first such increase since 1997, when the combination of the tax hike, an unwinding of debt from Japan's bubble economy days and the impact of a regional financial crisis plunged the country into recession. The 'Abenomics' strategy of Prime Minister Shinzo Abe aims to spur inflation and pull Japan out of its two-decade economic slump by getting consumers and businesses to make purchases sooner rather than later.