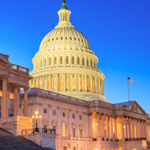 Real Estate Daily News Buzz is designed to give news snippets to readers that our (yet to be award winning) editors thought you could use to start your day. They come from various business perspectives, real estate, government, the Fed, local news, and the stock markets to save you time. Here you will find the headlines and what the news buzz for the day will be.
Monday, the Dow Jones industrial average fell 80.61 points, or 0.5%, to close at 17,977.04. The Standard & Poor's 500 index slipped 9.63 points, or 0.5%, to 2,092.43. The NASDAQ lost 7.73 points, or 0.2%, to 4,988.25.
U.S. oil rose 27 cents to $51.91 a barrel. Brent crude, a benchmark for many oils imported by U.S. refineries, gained 6 cents to $57.93 a barrel. Wholesale gasoline fell less than a cent to $1.805 a gallon. Heating oil gained 1.7 cents to $1.783 a gallon. Natural gas was unchanged at $2.511 per 1,000 cubic feet.
US BUDGET DEFICIT EXPANDED IN Q1 (WASHINGTON AP) — The deficit through the first half of the budget year ran slightly above last year's pace, with the March imbalance up $16 billion over a year ago. The Treasury Department said Monday that the March deficit came to $52.9 billion compared to a deficit of $36.9 billion in March 2014. Through the first six months of the budget year, the deficit totalled $439.5 billion, 6.3% higher than last year's six-month deficit of $413.3 billion. The Congressional Budget Office is forecasting a full-year deficit of $486 billion, roughly on par with 2014′s deficit of $483.4 billion.
WHAT'S IN A HOTEL NAME? (NEW YORK AP) — Today's traveler faces a bewildering choice of hotel brands with similar-sounding and confusing names. Vacationers once relied on big-name hotel brands to signal the kind of experience they could expect. People knew what Holiday Inn, Hilton, Hyatt or Marriott meant. Familiarity bred a sense of comfort. No longer. The world's 10 largest hotel chains now offer a combined 113 brands at various price points, 31 of which didn't exist a decade ago. And there's no sign of this proliferation slowing down.
MORE MULTIBILLION DOLLAR INDUSTRIAL BUYS ON THE WAY – (CHICAGO) —Investors from a diverse range of countries including Canada, Germany, and the UK have poured an average of $2.3 billion into the US industrial market over the past four years, but the March 2015 purchase of IndCor Properties by Global Logistics Properties Ltd. of Singapore for roughly $8 billion could be the harbinger of things to come. "The foreign capital is here to stay," Erik Foster, a Chicago-based principal with Avison Young and the practice leader for the company's national industrial group. "The US is a safe haven for investors and the IndCor transaction is only one of what is probably going to be a couple more large entity platform sales," some of which could be even larger. The relatively new focus on industrial real estate "is a long-term trend," he adds
SURVEY: NEARLY 9 IN 10 US ADULTS NOW HAVE HEALTH INSURANCE (WASHINGTON AP) — Underlining a change across the nation, nearly 9 out of 10 adults now say they have health insurance, according to an extensive survey released Monday. As recently as 2013, slightly more than 8 out of 10 had coverage. Whether the new number from the Gallup-Healthways Well-Being Index turns out to be a high-water mark for President Barack Obama's health care law, or a milestone on the path toward his goal of getting virtually all U.S. residents covered, remains to be seen.
AIRLINE PASSENGERS HAVE MORE COMPLAINTS, REPORT FINDS (DALLAS AP) — Think flying is getting worse? A pair of university researchers who track the airline business say it's a fact. More flights are late, more bags are getting lost, and customers are lodging more complaints about U.S. airlines, government data shows. For the third straight year, Virgin America led the rankings. The niche airline with a limited route network was followed by Hawaiian Airlines and Delta Air Lines.
CORPORATE DEALS APPETITE HITS 5-YEAR HIGH (LONDON AP) — The current wave of corporate takeovers and mergers is set to grow, a global survey found Monday, thanks to a strong dollar and low oil prices. According to a report from consulting firm EY, 56% of companies say they intend to make acquisitions in the coming year, up from 40% in October. That's the first time since 2010 that more than half of executives say they plan to make an acquisition in the next 12 months.
VEGGIES TAKE CENTER PLATE AS HEALTHY FAST FOOD CHAINS EXPAND (MIAMI AP) — They want it fresh. They want it cheap. They want it fast. And most importantly, they don't want it to taste like it's good for them. That's a tall order for the new crop of healthy fast-casual restaurant chains, a segment that has struggled in the past but now is flourishing thanks to celebrity chef backings and the popular farm-to-table trend.
EGG EXECUTIVES SENTENCED TO 3 MONTHS FOR SALMONELLA OUTBREAK (SIOUX CITY, Iowa AP) — Two former egg industry executives were sentenced to three months in jail Monday for their roles in a major 2010 salmonella outbreak that sickened thousands. Austin "Jack" DeCoster and his son, Peter DeCoster, faced up to a year in jail on charges of shipping adulterated food. They will remain free while appealing their three-month sentence. Prosecutors said the sentence sends a strong message about the importance of following food safety rules because only a handful of similar cases have resulted in jail time.
FDA WATNS OF LIVER INJUSRY FROM MUSCEL-BUILDING SUPPLEMENT (WASHINGTON AP) — The Food and Drug Administration is warning consumers to avoid dietary supplements sold by a Las Vegas company because they may contain anabolic steroids that can cause liver damage. The agency said it is investigating Tri-Methyl Xtreme supplements after three reported injuries from users in California, New Jersey and Utah. Extreme Products Group, of Las Vegas, distributes the capsules as a muscle-building supplement, and claims that they contain anabolic steroids.
NEW RULES PROPOSED AS 5-YEAR ANNIVERSARY OF OIL SPILL NEARS (WASHINGTON AP) — A week shy of the fifth anniversary of the Deepwater Horizon oil spill, the Obama administration proposed new regulations Monday aimed at strengthening oversight of offshore oil drilling equipment and ensuring that out-of-control wells can be sealed in an emergency. The explosion of the Deepwater rig on April 20, 2010, killed 11 people and dumped as many as 172 million gallons of oil into the Gulf of Mexico. Federal safety investigators blamed a faulty blowout preventer for the spill and called for stronger regulations of the equipment that prevents oil and gas from rushing to the surface and triggering a spill.
NEW YORK LAWMAKERS MULL WARNING LABELS ON SUGARY BEVERAGES (ALBANY, N.Y. AP) — Public health advocates urged New York state lawmakers Monday to require labels on sugary drinks to warn consumers about the dangers of obesity, diabetes and tooth decay. The proposed mandate, now pending in the state Assembly, comes as states across the country grapple with the costs — human and financial — of obesity and other diseases related to the American diet.
Q&A: SHOULD THE EDUCATION DEPARTMENT DISCHARGE LOANS? (WASHINGTON AP) — Students from the troubled Corinthian Colleges are getting support from state attorneys general and U.S. senators in their quest to have their federal student loans forgiven. The question is what comes next. Discharging the debt of all former Corinthian students could cost the federal government billions. And any action to help them potentially opens the door for other former for-profit students — or other unhappy borrowers — to seek similar relief.
TARGET NAMES DAMENT NEW HEAD OF FOOD BUSINESS – Target Corp. has named a 20-year grocery and consumer product industry veteran to help revamp the retail chain's food business. The Minneapolis-based retailer said Monday that it has hired Anne Dament to the role of senior vice-president, merchandising with food and essentials, a position that had been vacant since late last year.
SECOND WATER RATE TOWN HALL TOMORROW – Tucson Water customers are invited to attend a town hall on proposed Fiscal Year 2016 water rates and fees that would take effect July 6. The second of three meetings is scheduled for Tuesday, 5:30-7:30 p.m., at the Quincie Douglas Library (Large Meeting Room), 1585 E. 36th St. The Citizens' Water Advisory Committee (CWAC) is recommending two rate increase options. The proposals will be presented at the meetings, along with Tucson Water's cost of service and financial plan. The Tucson City Council is set to vote on an option following a public hearing set for May 19. You can read the rate options and other documents at the link below. FY2016 proposed town halls, rate schedule, and options: https://1.usa.gov/1CCiE44 and Tucson Water: https://1.usa.gov/1uo8uPh
ALBUQUERQUE JOURNAL FINISHES SPOTLIGHT ON TUCSON'S MENTAL HEALTH TREATMENT – Earlier this year, the Greater Albuquerque Chamber of Commerce organized a visit to Tucson by a group of business, health, judicial, political, and law enforcement leaders to study Tucson's innovative approach to dealing with mental illness and police response to it. The Albuquerque Journal highlights Tucson's Mental Health Investigative Support Team, a specially-trained unit that responds to police calls involving people with mental health issues. "The Tucson Police Department is known for successfully and nonviolently defusing crises brought on by mental illness. Tucson and Pima County have what appears to be one of the better mental health treatment systems in the nation," the newspaper reported. The Journal concluded that, unlike Tucson, Albuquerque does not have a coordinated system to deal with mental health patients. The newspaper published three stories about Tucson's mental programs.
From the Albuquerque Journal – Part 1: https://bit.ly/1CNxVAn
From the Albuquerque Journal – Part 2: https://bit.ly/1aXgDqj
From the Albuquerque Journal – Part 3: https://bit.ly/1zamCgH
FLORIDA SENATE APPROVES LEGAL USES OF DRONES – (TALLAHASSEE) – A proposal outlining the legal uses for unmanned drones has cleared a State Senate panel, paving the way for drones to be used in a variety of commercial applications in Florida. Under the proposal, drones could legally be used in Florida for anything from scholarly research and surveying the scene of a catastrophe to marketing real estate and air quality sampling and monitoring. The measure (SB 1178) cleared the Senate criminal justice committee unanimously. "Right now, Florida is not viewed, as I understand it, as extremely friendly," said Sen. Garrett Richter, R-Naples. "This sends a message to the country that Florida is welcoming to this industry, as opposed to being silent on drones." The proposal legalizes 22 specific uses for drones, including mapping purposes, military operations, and oil pipeline safety. The amended version of the bill removes criminal penalties and calls on the Department of Transportation to review any impact on public safety from the use of drones for commercial purposes. "The Legislature cannot stop technology, but we can regulate it," said Richter. Stephen Myers, owner of Angel Eyes UAV in Naples, said the measure could be a boost to Florida's economy.