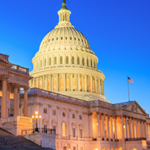 Real Estate Daily News Buzz is designed to give news snippets to readers that our (yet to be award winning) editors thought you could use to start your day. They come from various business perspectives, real estate, government, the Fed, local news, and the stock markets to save you time. Here you will find the headlines and what the news buzz for the day will be.
Thursday, the Dow Jones Industrial average fell 16.31 points, or 0.1%, to close at 16,408.54. The S&P 500 index rose 2.54 points, or 0.1%, to 1,864.85. The NASDAQ added 9.29 points, or 0.2%, to 4,095.52. Benchmark U.S. crude for May delivery rose 54 cents to close at $104.30 a barrel in New York.
CHINA FACTORIES FACE NEW CHALLENGE AS GROWTH SLOWS
HONG KONG (AP) — Chinese manufacturers are discovering that being an efficient low-cost producer is no longer enough to prosper in the face of the country's slowing growth. Government priorities are changing, labor costs are rising and global demand is still weak. This puts pressure on manufacturers to move into more advanced production, consolidate into bigger entities or shift to cheaper inland regions to survive. Growth in the world's second-largest economy eased to 7.4 per cent last quarter, the lowest since a mini-downturn in late 2012, government figures showed Wednesday. Last year's expansion of 7.7% tied 2012 for the weakest since 1999.
WALMART JUMPS INTO THE MONEY TRANSFER BIZ, WALMART-2-WALMART
NEW YORK (AP) — Walmart is delving deeper into financial services at its stores and shaking up the money transfer business. The world's largest retailer introduced a new money transfer service Thursday that it says will cut fees for its low-income customers by up to 50% compared with similar services elsewhere. The Walmart-2-Walmart service is being rolled out in partnership with Ria Money Transfer, a subsidiary of Euronet Worldwide Inc. The service, which will be available starting April 24, allows its customers to transfer up to $900 to and from more than 4,000 Walmart stores in the U.S. It's a huge footprint that could reshape that industry and is likely to set off a pricing battle.
CYBER COPS: TARGET HACKERS MAY TAKE YEARS TO FIND
WASHINGTON (AP) — Secret Service investigators say they are close to gaining a full understanding of the methods hackers used to breach Target's computer systems last December. But the agency says it could take years to identify the criminals who stole some 40 million debit and credit card numbers of Target shoppers and other personal information from as many as 70 million people in the pre-Christmas breach. It may take even longer to bring the offenders to justice. The federal investigation is complicated by the international nature of high-profile digital heists. The perpetrators are likely located overseas, which makes extradition and prosecution difficult.
POST HOLDINGS TO BUY MICHAEL FOODS FOR $2.45 BILLION
ST. LOUIS (AP) — Post Holdings Inc. is buying fellow packaged food maker Michael Foods Inc. in a $2.45 billion deal that will expand its range of products. Michael Foods, which is a privately held company based in Minnetonka, Minn., makes a variety of egg, potato and dairy products. Its brands include Papetti's, Crystal Farms and Simply Potatoes The company will keep operating independently under current management. Post, based in St. Louis, makes cereal, nutrition drinks and a variety of store-brand products including pasta and peanut butter. The company plans to fund the acquisition with debt and cash on hand. It also plans to raise up to $500 million with a stock sale.
PEPSI CO'S PROFIT RISES ON SNACK SALES, PRICE HIKES
NEW YORK (AP) — PepsiCo reported a stronger-than-expected quarterly profit as the company sold more snacks and hiked prices. The company, which makes Frito-Lay, Gatorade, Mountain Dew and Tropicana products, said global snack volume rose 2% in the period. Global beverage volume was unchanged from a year ago, including in its closely watched North American drinks unit. Even though beverage volume was flat in North America, PepsiCo managed to push up revenue by raising prices as well as introducing more expensive drinks such as Mountain Dew Kickstart, which is marketed as an energy drink of sorts for younger men.
UNITED HEALTH'S 1Q PROFIT TUMBLES 8%
UnitedHealth Group's first-quarter net income slid 8% as funding cuts to a key product and costs imposed by the health care overhaul dented the health insurer's performance. The federal law trims funding for Medicare Advantage plans, changes how insurers can write their coverage and adds an industry-wide tax, which is not deductible. The overhaul hit didn't surprise many investors in the Minnetonka, Minn., company. But what may have rattled Wall Street a bit was the insurer's report that it saw intense price competition in several markets, as some competitors are pricing coverage below the costs to attract customers.
GOLDMAN'S INCOME Q1 FALLS 11%, BUT STILL BEATS
NEW YORK (AP) — Goldman Sachs' earnings fell in the first quarter as bond trading slumped, but the results still came in ahead of what investors expected as other parts of the bank performed well. The bank earned $1.95 billion in the quarter, down 11% from $2.19 billion in the same period a year earlier. The earnings were equivalent to $4.02 a share, compared with $4.29 in the first quarter of 2013. Revenue totaled $9.33 billion, down 8% from $10.09 billion a year earlier. Goldman's earnings easily beat the $3.49 a share that analysts surveyed by FactSet predicted. First-quarter revenue also beat analysts' expectations of $8.7 billion.
MORGAN STANLEY'S INCOME ROSE 18%
NEW YORK (AP) — Investment bank Morgan Stanley said Thursday that its first-quarter income rose 18% from a year ago, helped by higher earnings in its trading and merger and acquisitions advisory businesses. Morgan Stanley earned $1.39 billion, up from $1.18 billion in the same period a year ago. The figures exclude accounting adjustments related to the value of the bank's debt. The earnings were equivalent to 68 cents per share. That easily beat the 61 cents per share analysts were expecting, according to FactSet. Revenue from continuing operations was $8.8 billion.
CHIPOTLE PLANS FIRST PRICE HIKE IN 3 YEARS
NEW YORK (AP) — Chipotle is feeling confident that customers are willing to pay more for its burritos, bowls and tacos. The Mexican food chain said Thursday that it would raise prices for the first time in three years as its popularity continues to soar. Menu boards with the new prices should start rolling out in coming weeks and be in place at all restaurants by this summer. Executives have said in the past they were considering a hike of about 3 per cent to 5 per cent. That translates to an extra 24 cents to 40 cents for an $8 burrito bowl.
FACEBOOK ROLLS OUT LOCATION SHARING FEATURE
NEW YORK (AP) — Facebook users in the U.S. will be able to see which of their friends are in close proximity using a new feature the company is launching on Thursday. Called "Nearby Friends," the optional tool will only be available to people who choose to turn it on. It uses your smartphone's GPS system to tell your Facebook friends you are nearby — provided they have the feature turned on. If you like, you can manually share a more precise location with a specific friend you'd like to meet up with. The Nearby Friends feature will be turned off by default, so people shouldn't expect to broadcast their location unknowingly to their Facebook friends and acquaintances.
TUCSON NAMED A TOP 10 'BEST U.S. CYCLING TOWN'
TUCSON – Tucson ranks 7th in the 10Best.com website rankings. The website, a division of USA Today Travel, cites Tucson's mild winter temperatures and dry conditions as ideal times to cycle. It also mentions The Loop, 700 miles of bike lanes and beautiful scenery. Davis, Calif. earned the top ranking in the survey.
10Best.com list: http://bit.ly/1gclmEJ
GROCERY STORE ON ITS WAY TO DOWNTOWN
TUCSON – Downtown Tucson this year could see the opening of its first full-service grocery store in 42 years. The former, and current, owners of the Rincon Market are joining forces to open a 6,000-square-foot grocery store in the building that last housed the Beowulf Alley Theatre, 11 S. Sixth Ave. The market plans to stock a full line of meat, produce, and dairy products. "It is the one piece that has been missing from getting out of your car and living an urban lifestyle," said Michael Keith, CEO of the Downtown Tucson Partnership. "This is really a turning point for downtown," Keith said. "This is the moment when all future housing projects and the Ronstadt transit (project) become viable in a way they weren't before." Owners say with student housing complexes up and running, coupled with the pending SunLink Modern Streetcar and a potential hotel, strong demand for new development has arrived. The store will be called Johnny Gibson's Downtown Market, in honor of the late entrepreneur who maintained a business presence downtown between 1949 and 2001. Tom Knox of Cushman Wakefield | Picor brokered the deal.
Downtown Tucson Partnership: http://bit.ly/1mXQXrU
TUCSON IS AMONG BEST CITIES FOR ASTHMA SUFFERERS
TUCSON – A consumer advocacy site that chronicles health care cost information, analyzed available data on asthma prevalence, air quality, cost, and access to asthma care in the 50 largest U.S. cities to compile its list of Best and Worst Cities for Asthma Sufferers. NerdWallet Health ranked Tucson as the 4th best city for those with asthma. The study says out-of-pocket asthma drug costs in Tucson are relatively low, and the American Lung Association gave Tucson an "A" grade in particulate air pollution. Phoenix was among the ten worst cities for asthma sufferers.
Read the study: http://bit.ly/1r0KcHZ
EGGSTRAVAGANZA THIS WEEKEND
TUCSON – The Tucson Parks and Recreation Department and Tucson Water present the 15th Annual Eggstravaganza this Saturday, 10 a.m. -1 p.m. at Mansfield Park, 2000 N. Fourth Ave. This free, annual community-wide event is expected to attract more than 2,000 Tucson children and their families. Activities include music, carnival games, inflatables, prizes, egg hunts, and the Easter Bunny. A variety of foods will be available for purchase through local vendors.
Read more: http://on.fb.me/1gIjgey
FREE ENTRY TO NATIONAL PARKS THIS WEEKEND
TUCSON – It'll be free this weekend to access national parks and monuments, in honor of National Park Week, which runs April 19 – 27. Park entrance fees are waived for 133 parks out of the 401 in the National Park system. The other 268 never charge entrance fees. Free admission includes the Grand Canyon, Saguaro National Park, Organ Pipe Catus National Monument and other sites in Arizona.
National Park Service list of national parks: http://1.usa.gov/1gDSnVD