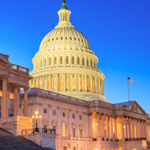 Real Estate Daily News Buzz is designed to give news snippets to readers that our (yet to be award winning) editors thought you could use to start your day. They come from various business perspectives, real estate, government, the Fed, local news, and the stock markets to save you time. Here you will find the headlines and what the news buzz for the day will be.
Wednesday, the Dow Jones industrial average fell 77 points, or 0.4%, to 17,698 Wednesday. The Standard & Poor's 500 index lost eight points, or 0.4%, to 2,059. The NASDAQ composite declined 20 points, also 0.4%, to 4,880.
Benchmark U.S. crude rose $2.49 to close at $50.09 a barrel in New York. Brent crude, a benchmark for international oils used by many U.S. refineries, fell $1.99 to close at $57.10 in London. Wholesale gasoline rose 6.1 cents to close at $1.831 a gallon. Heating oil rose 3.9 cents to close at $1.747 a gallon. Natural gas fell 3.5 cents to close at $2.605 per 1,000 cubic feet.
ADP SURVEY: US BUSINESSES SLOW JOB GROWTH IN MARCH (WASHINGTON AP) — U.S. businesses slowed their pace of hiring in March, a private survey found. The slowdown raises questions about how much of an impact falling oil prices, a stronger dollar and harsh winter weather have had on dampening economic growth. Companies added a seasonally adjusted 189,000 jobs last month, payroll processor ADP said Wednesday. That's the first month of gains under 200,000 jobs in 13 months, and it's a decline from 214,000 jobs added in February.
US CONSTRUCTION SPENDING FALLS FOR SECOND MONTH IN FEBRUARY (WASHINGTON AP) — U.S. construction spending slipped for the second month in February, pulled down by a drop in single-family home building. Construction spending fell 0.1% in February after a revised 1.7% drop in January, the Commerce Department reported Wednesday. The result in part reflects bitter winter weather that constrained construction in many parts of the country during the month. Economists are hopeful for a rebound in the spring and summer as the economy strengthens.
US MANUFACTURING SLOWS AS ORDERS AND HIRING WEAKEN (WASHINGTON AP) — U.S. factories expanded last month at a weaker pace, with orders growing more slowly and hiring essentially flat. The Institute for Supply Management, a trade group of purchasing managers, said Wednesday that its manufacturing index slipped to 51.5 in March from 52.9 in February. It was the fifth straight drop. Still, any reading above 50 signals expansion. U.S. manufacturers have faced a drag in recent months from falling oil prices, a rising dollar, winter storms and a since-resolved shutdown of West Coast ports that has created a backlog of shipments.
LIVE IN A PORSCHE? (SUNNY ISLES BEACH, Florida AP) — The wow factor for Miami's skyscraper condos no longer comes from a dazzling Atlantic Ocean view. It takes something more audacious to sell beachfront property these days to the global ultra-wealthy who arrive in Miami with millions to spend on second or third homes. It takes words invested with meaning in the language of the international jet set: Porsche. Giorgio Armani. Fendi.
'FURIOUS 7' FILM SHOWS OFF IMAX LASER TECHNOLOGY (LOS ANGELES)
Deeper blacks, brighter whites, even bigger screens and better sound. When the high-speed action sequel "Furious 7″ debuts this weekend, audiences at Hollywood's famous TCL Chinese Theatre will see every tire skid and fistfight in Imax's brand-new laser format. Lasers are supposed to be able to heighten contrast. In laser-projected trailer footage of "Furious 7″ shown exclusively to The Associated Press, details were noticeably crisper than images shown in a standard-sized auditorium with a regular digital projector. Deep blacks, one of the touted benefits of laser projection, stood out boldly, particularly in actress Michelle Rodriguez's eyes and hair, a suit worn by actor Jason Statham, Vin Diesel's tank top, black car paint and shadows in the grooves of tire treads.
McDONALD'S: WORKERS TO GET PAY HIKE (NEW YORK AP) — McDonald's says it's raising pay for workers at its company-owned U.S. restaurants, making it the latest employer to sweeten worker incentives in an improving economy. The company owns about 10 per cent of its more than 14,300 U.S. restaurants, representing about 90,000 workers. The rest are run by franchisees, and McDonald's said they "make their own decisions on pay and benefits." The announcement comes as several other major companies including, Wal-Mart Stores Inc., have announced wage hikes as the economy has picked up and made it more difficult to find reliable workers. Over the past 12 months, the unemployment rate has dropped to 5.5 per cent from 6.7 per cent.
AMERICAN FARMER AMONG WINNERS AS SACTIONS HIT RUSSIA (MOSCOW AP) — Kansas-born farmer Justus Walker is prospering in Russia — one year after the U.S. and European Union began imposing sanctions against his adopted country over its aggression in Ukraine. Walker, sporting a bushy beard reminiscent of a Russian peasant from past centuries, uses his Siberian dairy smallholding to support his missionary work. He shot to fame in August, shortly after the Russian government banned Western food imports in retaliation for the sanctions.
FALLING CORN PRICES STALK MONSANTO, SENDING 2Q PROFITS LOWER (WASHINGTON AP) — Monsanto reported lower-than-expected earnings as slumping corn prices push farmers toward other crops, crimping sales of the company's bestselling biotech corn seeds. The St. Louis agricultural business giant reported a second-quarter profit of $1.42 billion, or $2.92 per share, down from $1.67 billion, or $3.15 per share, in the prior year period. Sales slid to $5.2 billion from $5.8 billion. Analysts surveyed by Zacks Investment Research predicted earnings of $2.96 per share on sales of $5.76 billion.
WALMART SEEKS ASSIST FROM ITS SUPPLIERS TO LOWER PRICES (NEW YORK AP) — Walmart is asking suppliers to cut back on advertising spending in its stores as it seeks lower prices on goods that it sells to its own customers. The request comes as the world's largest retailer, based in Bentonville, Arkansas, looks to reclaim its position as the low-price leader amid stiff competition and perk up sluggish sales in the U.S. Historically, makers of consumer products like laundry detergent devote a portion of their budget to market their products at Walmart whether it's online advertising on social media or store displays. Walmart executives told suppliers in February they would rather have them reinvest some of that money.
NEW WAVE OF GMOs: PINK PINEAPLLES, PURPLE TOMATOES (WASHINGTON AP) — With recent government approval of potatoes that don't bruise and apples that don't brown, a new generation of genetically modified foods is headed to grocery shelves. What could be next? Cancer-fighting pink pineapples, heart-healthy purple tomatoes and less fatty vegetable oils, among other products, could receive government approval in the coming years. The companies and scientists that have created these foods are hoping that customers will be attracted to the health benefits and convenience and overlook any concerns about genetic engineering.
ALPS CRASH: BODIES RECOVERED, BUT FAMILIES MUST WAIT MONTHS (SEYNE-LES-ALPES, France AP) — Just over a week after a Germanwings plane crashed into the French Alps, investigators have finished retrieving human remains from the crash site and are now trying to match them with DNA profiles from the 150 people killed — an arduous task that could leave families waiting for months. The extraordinary recovery process mobilized hundreds of people and cut a stony road into a forested Alpine mountainside to help the team bring back anything they found, from a body part to a tiny shred of skin. Not a single intact body was found.
ORO VALLEY CITIZENS FOR OPEN GOVERNMENT RECALL UPDATE (Oro Valley, AZ) – A group of Oro Valley citizens opposed to the Town Council's split decision to purchase the Hilton El Conquistador Country Club and associated facilities continue to collect signatures to recall Mayor Satish Hiremath, and Council members Joe Hornat, Lou Waters, and Mary Snider. As of this week, the group reports that its goal is nearly met. Ryan Hartung, who is heading up the recall effort said, "The Residents of Oro Valley are speaking loud and clear their desire to recall these four Council members. Our deadline is April 27th – we are on the home stretch. However, we insist on sending a clear and unequivocal message that a convincing number of our residents are dissatisfied with the status quo. We expect a significant surplus, but we will not rest until the 27th, and intend to collect as many signatures as possible in the remaining time." Specific petition signing locations, times, and other pertinent information can be found at www.OVCOG.org Once signatures are collected and validated, a special election will take place in November, when Oro Valley residents will have the opportunity to replace the affected council members.