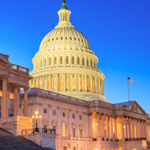 Real Estate Daily News Buzz is designed to give news snippets to readers that our (yet to be award winning) editors thought you could use to start your day. They come from various business perspectives, real estate, government, the Fed, local news, and the stock markets to save you time. Here you will find the headlines and what the news buzz for the day will be.
Monday, the Dow Jones Industrial average rose 40 points, or 0.3%, to 16,449. The Standard & Poor's 500 index rose seven points, or 0.4%, to close at 1,871 Monday. The NASDAQ composite rose 26 points, or 0.6%, to 4,121. U.S. crude for May delivery rose 7 cents to $104.37 on Monday, after a three-day holiday weekend.
THAWING OUT: WARMER TEMPERATURES LIFT US ECONOMY
WASHINGTON (AP) — Spring's thaw is reviving the economy, too. A recent batch of government and business reports show a U.S. economy emerging from winter's deep freeze. Economists had expected growth to accelerate in 2014 after two years of slow and steady improvement. But an unusually bitter winter sent factories, hiring and consumer spending into hibernation. Now, as temperatures rise, the economy is regaining momentum. Factories are busier. Consumers are spending more. Banks are making more loans to businesses. Companies have bigger plans to invest in plants and equipment. And the improvement appears to be widespread across the country.
COURT TO HEAR DISPUTE OVER INTERNET TV BROADCASTS
WASHINGTON (AP) — Thirty years after failing to convince the Supreme Court of the threat posed by home video recordings, big U.S. media companies are back and now trying to rein in another technological innovation they say threatens their financial well-being. The battle has moved out of viewers' living rooms, where Americans once marveled at their ability to pop a cassette into a recorder and capture their favorite programs or the sporting event they wouldn't be home to see. Now the entertainment conglomerates that own U.S. television networks are waging a legal fight, culminating in Tuesday's Supreme Court argument against a startup business that uses Internet-based technology to give subscribers the ability to watch programs anywhere they can take portable devices.
STOCKS LOG LONGEST WINNING STREAK IN SIX MONTHS
NEW YORK (AP) — The stock market logged its longest winning streak in six months Monday as another big week for company earnings began. Halliburton, an oil and gas drilling company, rose after reporting a first-quarter profit on rising revenue in the Middle East and Asia. Toymaker Hasbro gained after it said it returned to profitability in its first quarter, driven by sales of girls' toys such as My Little Pony and Nerf Rebelle. Netflix surged after the close after the company said its earnings surged as it attracted more subscribers.
GAUGE OF US ECONOMY UP FOR 3RD STRAIGHT MONTH
WASHINGTON (AP) — A measure of the U.S. economy's health rose in March for the third consecutive month, a sign of stronger growth after harsh winter weather caused the economy's pace to slow. The Conference Board said Monday that its index of leading indicators increased 0.8% in March after a 0.5% rise in February and modest 0.2% gain in January. It was the best showing since a 0.9% gain in November. Both hiring and consumer outlooks have improved, which along with interest rates fueled much of the index's improvement. That offset a negative contribution from building permits. The index looks at a series of different indicators to spot peaks and troughs in economic growth.
US UNION DROPS APPEAL OF DEFEAT IN VOLKSWAGEN VOTE
NASHVILLE, Tenn. (AP) — The United Auto Workers dropped its appeal of a worker vote against unionizing at a Volkswagen plant in Tennessee, a move that the union said should put pressure on Republican politicians to quickly approve incentives the German automaker is seeking to expand its lone U.S. assembly plant. The prolonged fight over labour issues at the Chattanooga facility appeared headed for a lengthy National Labor Relations Board appeal until the UAW announced an hour before a scheduled hearing that it was ending its challenge. The February vote went against the union 712-626. Some Republican lawmakers had blamed the appeal for holding up expansion plans at the plant — and the UAW says that perceived obstacle is now out of the way.
USDA ESTABLISHES RURAL BUSINESS INVESTMENT PROGRAM
DES MOINES, Iowa (AP) — The U.S. Department of Agriculture announced Monday a new $150 million program designed to provide investment capital to help small agriculture-related business in rural areas with cash needed to expand. Secretary of Agriculture Tom Vilsack announced in Cedar Rapids the formation of the first Rural Business Investment Company, a for-profit firm licensed by the USDA to invest in businesses that otherwise might not have the capital to increase business opportunities.
OBAMACARE HASN'T WORKED ACHIEVING MORE INSURED
SACRAMENTO, Calif. (AP) — Swan Lockett had high hopes that President Barack Obama's health overhaul would lead her family to an affordable insurance plan, but that hasn't happened. Instead, because lawmakers in her state refused to expand Medicaid, the 46-year-old mother of four from Texas uses home remedies or pays $75 to see a doctor when she has an asthma attack. The federal health care overhaul has provided coverage for millions of Americans, but it has only chipped away at one of its core goals: to sharply reduce the number of people without insurance.
HIGHER COSTS PRESSURED BUSINESSES IN 1st QUARTER
NEW YORK (AP) — Rising costs for materials and labor appear to be pressuring businesses, according to a quarterly survey from the National Association for Business Economics. During the first quarter of the year, 31% of businesses surveyed reported higher material costs, more than double the 15% that saw costs rise in the previous survey. Additionally, 35% reported rising wages and salaries at their businesses in the past three months, up from 23% in January. Yet those who said they raised the prices they charge in the past three months remained unchanged at 20%, according to the latest NABE survey of 72 members, which was conducted between March 18 and April 1.
REPORT: SANDY'S FALLOUT AFFECTING SMALL BUSINESS
LONG BEACH, N.Y. (AP) — When suburban New York delicatessen owner P.J. Whelan heard the findings of a Federal Reserve Bank of New York poll released Monday on Superstorm Sandy's effect on small businesses, he began nodding in agreement. "They got those numbers right," the Long Beach, N.Y., businessman said of the results that found a third of small businesses in tri-state Sandy disaster areas reported financial losses a year after the devastating storm struck. The findings were from an online poll conducted from Oct. 10 to Dec. 31, 2013. It looked at businesses in New York, New Jersey and coastal Connecticut with fewer than 500 employees in sectors including manufacturing, retail, construction, real estate, leisure and hospitality.
SUPREME COURT CONSIDERS JUICE LABEL DISPUTE
WASHINGTON (AP) — Count Supreme Court Justice Anthony Kennedy among consumers who feel misled by a beverage called "Pomegranate Blueberry Flavored Blend of 5 Juices." The drink was the subject of a lively debate Monday as the high court considered whether to allow false advertising claims against the Coca-Cola Co., which markets the beverage under its Minute Maid unit. Juice maker Pom Wonderful, which sells its own line of pomegranate juice blends, says the label is misleading because 99 per cent of its competitor's juice is either apple or grape. "Don't make me feel bad because I thought this was pomegranate juice," Kennedy told Coke's lawyer, Kathleen Sullivan, as laughter erupted in the court.