Real Estate Daily News Buzz – April 9, 2014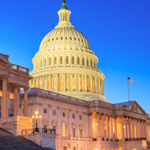 Real Estate Daily News Buzz is designed to give news snippets to readers that our (yet to be award winning) editors thought you could use to start your day. They come from various business perspectives, real estate, government, the Fed, local news, and the stock markets to save you time. Here you will find the headlines and what the news buzz for the day will be.
Tuesday, the Dow Jones Industrial average edged up 10.27 points, less than 0.1%, to 16,256.14. The Standard & Poor's 500 index rose 6.92 points, or 0.4%, to close at 1,851.96. The NASDAQ composite rose 33.23 points, or 0.8%, to 4,112.99. Benchmark U.S. crude oil for May delivery rose $2.12, or 2.1 per cent, to $102.56 a barrel on the New York Mercantile Exchange.
US STOCKS RISE FOR FIRST TIME IN FOUR DAYS
NEW YORK (AP) — Maybe the sell-off was a little overdone. That was the sentiment on Wall Street Tuesday as the stock market broke a three-day losing streak. The gain pushed the Standard & Poor's 500 index back into positive territory for the year. The rebound was driven partly by bargain-hunting as investors picked up stocks that hold fallen the most in the slump over the previous three days. Utilities stocks also rose sharply as skittish investors bought less-volatile stocks. Stocks have had a volatile start to April. After closing at a record last Wednesday amid optimism about the improving outlook for the economy, stocks fell sharply on Friday as investors decided that some of the high-flying stocks in the technology and biotech sectors no longer justified their lofty valuations.
AMERICAN THE LATEST AIRLINE TO TWEAK FLIER PROGRAM
DALLAS (AP) — Airline travelers are adjusting to constant turbulence in frequent-flier programs. American Airlines is the latest to tinker with its program. The Dallas-based carrier on Tuesday announced changes that make it tougher to redeem miles for a flight during busy travel periods, and to check a bag without a fee. The changes aren't as dramatic as Delta Air Lines Inc.'s recent switch to basing rewards on money spent, not miles flown, but they are just the latest example of airlines giving away less as executives increasingly focus on growing profits.
IMF: WORLD ECONOMY IS STRONGER BUT FACES THREATS
WASHINGTON (AP) — The global economy is strengthening but faces threats from super-low inflation and outflows of capital from emerging economies, the International Monetary Fund warned Tuesday. The lending organization expects the global economy to grow 3.6 per cent this year and 3.9% in 2015, up from 3% last year. Those figures are just one-tenth of a percentage point below the IMF's previous forecasts in January. The acceleration is being driven mostly by strong growth in advanced economies, including the United States and the United Kingdom, and a modest recovery in the 18 nations that use the euro currency.
US EMPLOYERS ADVERTISED MORE OPEN JOBS IN FEBRUARY
WASHINGTON (AP) — U.S. employers posted more job openings in February, a sign that hiring will likely improve in the months ahead. The Labor Department said Tuesday that employers advertised 4.2 million job openings, up 7.7% from January. That's the highest number of postings since January 2008, when the Great Recession was just beginning and the economy had yet to suffer the full shock of the downturn. There are roughly 2.5 unemployed Americans for each open job, the report shows. That average has slowly been approaching the 2 to 1 ratio is typical of healthier economies, after peaking at 6.7 unemployed people for each available job in July 2009, just after the recession ended.
SCANT RELIEF: SUMMER GAS PRICE TO DIP A PENNY
NEW YORK (AP) — Drivers will get the slightest of breaks on gasoline prices this summer, according to the Energy Department. The national average price is forecast to fall — by just one cent — to $3.57 a gallon between April and September, the months when Americans do most of their driving. Still, that would be the lowest average summer price since 2010. For the year, the department's Energy Information Administration expects gasoline to average $3.45 a gallon, down from $3.51 last year and also the lowest since 2010. World demand for oil is growing, but supplies are growing faster than demand, thanks to higher production in the U.S., Canada and elsewhere. That will keep a lid on the price of crude and gasoline.
UNEMPLOYMENT BENEFITS BILL HEADED TO HOUSE
WASHINGTON (AP) — Election-year legislation to resume long-term jobless benefits is headed to the House, where a small band of dissident Republicans is leaning on Speaker John Boehner to permit a vote on resuming aid to more than 2 million victims of the Great Recession. The White House-backed measure would retroactively restore benefits that were cut off in late December, and maintain them through the end of May. Officials say as many as 2.3 million jobless workers have gone without assistance since the law expired late last year. If renewed, the aid would total about $256 weekly, and in most cases go to men and women who have been off the job for longer than six months.
US REGULATORS ACT TO REQUIRE STRONGER BANK CAPITAL
WASHINGTON (AP) — Regulators are acting to require U.S. banks to build a sturdier financial base to lessen the risk that they could collapse and cause a global meltdown. The eight biggest banks will have to meet stricter measures for holding capital — money that provides a cushion against unexpected losses — under a rule that regulators are adopting Tuesday. The Federal Deposit Insurance Corp. and the Treasury's Office of the Comptroller of the Currency voted to require those banks to raise their minimum ratio of capital to loans to 5 per cent from the current 3 per cent. The Federal Reserve will vote at a public meeting later Tuesday.
ALCOA POSTS 1Q LOSS ON SMELTER, MILL SHUTDOWNS
DALLAS (AP) — Alcoa Inc. lost $178 million in the first quarter as revenue fell on lower aluminum prices, but profit beat expectations after excluding charges to idle capacity at aluminum smelters and mills. The company said the price it was paid for aluminum dropped 8% from a year ago. The weak commodity prices are driving Alcoa to shift away from smelting. It is closing a smelter in New York state and another in Australia and cutting capacity at others in Brazil. When those moves are complete, Alcoa will have shed 28 per cent of its smelting capacity since 2007.
CONSTRUCTION FIRMS WORRIED ABOUT WORKER SHORTAGE
DENVER (AP) — The U.S. construction industry says it's in danger of running short on workers to keep up with the demand for building projects, as employees age and more teens are pushed to go to college. To counter the effect, a top construction trade group kicked off an effort Tuesday to help bolster the employment ranks. The plan by the Associated General Contractors of America, which represents 30,000 companies, aims to draw more people into building trades by establishing charter schools focused on technical training, starting non-union apprenticeship programs and pushing for immigration reform.
US JURY HITS TAKEDA, ELI LILLY WITH $9B PENALTY
TOKYO (AP) — A U.S. jury ordered Japanese drugmaker Takeda Pharmaceutical Co. and its U.S. counterpart, Eli Lilly and Co., to pay $9 billion in punitive damages over a diabetes medicine linked to cancer. The drug companies said Tuesday they will "vigorously challenge" the decision. The U.S District Court in western Louisiana ordered a $6 billion penalty for Takeda and $3 billion for its business partner and co-defendant Eli Lilly. It also ordered $1.5 million in compensatory damages in favour of the plaintiff. The legal fight turned on whether Actos, which is a drug used to treat type-two diabetes, caused a patient's bladder cancer and by implication was responsible for other cases of the cancer.
ARIZONA LAWMAKERS APPROVE $9.23B BUDGET FOR THE COMING FISCAL YEAR
PHOENIX – Senate Republicans yesterday agreed on a spending plan higher than they had originally wanted, but still less than sought by Gov. Jan Brewer and their House GOP counterparts. Among other things, the plan gives an extra $2 million to the University of Arizona over current funding and an identical amount to Arizona State University. That's $500,000 less for each than the House plan but still more than the $1.3 million for each the Senate had been offering. Northern Arizona University will get $500,000. House and Senate leaders say they expect Brewer to sign the spending plan. From Capitol Media Services: https://bit.ly/1mVZK21
NOGALES PORT EXPANSION GETS ANOTHER BOOST
NOGALES, AZ – The U.S. government recently doubled the lanes for cargo and people at the Mariposa Port of Entry in Nogales, but there has been some uncertainty over whether the Port would add enough new inspectors to make those new lanes valuable. That uncertainty ended earlier this month when Customs and Border Protection (CBP) decided to hire and train about 170 new Customs inspectors so the expanded Port facility can live up to its potential. Business leaders say the extra lanes help speed up distribution for items such as produce, but there are often bottlenecks in crossing the border, so the extra inspectors will help speed up the process. From KGUN9: https://bit.ly/1itnHIu
PIMA COUNTY RECEIVES $5.4 MILLION FEDERAL WORKFORCE DEVELOPMENT GRANT
TUCSON – Pima County is the recipient of a $5.4 million grant to support a regional effort to train 940 young people for jobs in local technology industries. The Youth CareerConnect grant is one of 24 grants totaling $107 million nationwide. The grant from the U.S. Department of Labor is the only grant awarded in Arizona. The grant will allow certain employers who share a common skill shortage to work with workforce staff and K-12 and community college educators to align class offerings to meet workforce needs. The money also will be used for paid internships and mentoring. From Pima County: https://1.usa.gov/1hcQe7t
PROTECTED BIKE LANES TESTED LAST WEEKEND
TUCSON – Sunday's Cyclovia event put the protected bike lane idea on display with wooden boxes lining a bike lane on Sixth Avenue. The street was already closed to traffic for the event, but the makeshift barriers gave cyclists an idea of what it would be like if they had a protected lane in traffic. "The key to biking and getting more people to bike is making them feel like they can bike safely," said Tucson Mayor Jonathan Rothschild, who spoke at the event. He said you may start seeing a lot more of those barriers. A portion of St. Marys Road, between Davis Street and Main Street, will have a barrier installed at the end of the month. From KGUN9: https://bit.ly/1mWn0Kk
TESLA+ TUCSON VIDEO
TUCSON – See the video the Maker House made to sell Tucson to officials at Tesla for bringing their battery factory here.
https://youtu.be/Spf-YBa1vRE