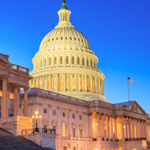 Real Estate Daily News Buzz is designed to give news snippets to readers that our (yet to be award winning) editors thought you could use to start your day. They come from various business perspectives, real estate, government, the Fed, local news, and the stock markets to save you time. Here you will find the headlines and what the news buzz for the day will be.
On Friday, the Dow Jones industrial average rose 185.66 points, or 1.1%, to 16,553.93. The Standard & Poor's 500 index rose 22.02 points, or 1.2%, to 1,931.59. The NASDAQ composite rose 35.93 points, or 0.8%, to 4,370.90
Benchmark U.S. crude rose 31 cents to close at $97.65 a barrel on the New York Mercantile Exchange. Brent crude, a benchmark for international oils used by many U.S. refineries, fell 42 cents to close at $105.02 on the ICE Futures exchange in London. Wholesale gasoline fell 1.9 cents to close at $2.754 a gallon. Natural gas rose 8.6 cents to close at $3.962 per 1,000 cubic feet. Heating oil fell 1.9 cents to close at $2.877 a gallon.
GLOBAL TURMOIL WEIGHING ON STOCKS BUT US PRICES UP
NEW YORK (AP) — A burst of buying Friday in U.S. stocks defied slumps in other markets and offered hope for investors shaken by geopolitical turmoil. Major U.S. stock indexes closed up around 1%, buoyed by signs that tensions in Ukraine might be easing. The rally on Wall Street contrasted with price declines in European and Asian stock markets. Fear has been creeping into stock and bond markets around the world in recent weeks against a backdrop of escalating global conflicts. As anxieties have risen in recent days, money has been flowing from around the world into U.S. Treasurys, the perennial safe haven for spooked investors.
MALAYSIA PLANS OVERHAUL OF NATIONAL AIRLINE
KUALA LUMPUR, Malaysia (AP) — Malaysia's state investment company said Friday it plans to make Malaysia Airlines fully government owned, removing it from the country's stock exchange before carrying out an overhaul of the carrier that is reeling from double disasters. Khazanah Nasional, which owns 69% of Malaysia Airlines, said it has proposed to the carrier's board that it buy out minority shareholders at 27 sen (8 cents) a share, which is 29% higher than the airline's average share price over the previous three months. The takeover would cost 1.38 billion ringgit ($429 million). Malaysia Airlines has been hit by two major disasters this year, which added to its longstanding financial woes.
COOL SUMMER SETS EXPECTATONS FOR A RECORD HARVEST
DES MOINES, Iowa (AP) — A mild summer across much of the nation's heartland has provided optimum growing conditions for the nation's corn and soybean crops. Pair that with high-yield seeds and other new farming technologies, and the U.S. is looking at busting records come harvest time. The U.S. Department of Agriculture already has predicted a record soybean crop of 3.8 billion bushels. And the corn crop, it said in July, would be large but not bigger than last year's record of 13.9 billion bushels. However, many market analysts and some farmers expect the USDA to revise expectations upward in a report based on field surveys that's due out Tuesday.
McDONALD'S SALES HIT BY CHINA SCANDAL, US WEAKNESS
NEW YORK (AP) — McDonald's said Friday that a global sales figure fell 2.5% in July, dragged down by persistent weakness in the U.S. and a food safety scare in China. The world's biggest hamburger chain said that the decline included a 3.2% drop in the U.S. and a 7.3% drop in the unit encompassing Asia, the Middle East and Africa. The results reflect what is likely to be just the beginnings of the fallout from a Chinese food scandal late last month.
JUDGE REJECTS $324.5M SETTLEMENT OF TECHY WAGE CASE
SAN FRANCISCO (AP) — A federal judge rejected as too low a $324.5 million settlement of a class-action lawsuit alleging Google and Apple conspired with several other technology companies to block their top workers from getting better job offers. The Friday ruling by U.S. District Judge Lucy Koh concludes the more than 60,000 high-tech workers represented in the 3-year-old lawsuit deserve to be paid more money, based on the evidence indicating their earning power was undermined by the collusion among their employers. Koh estimated that the workers should receive at least $380 million.
ATTORNEYS GENERAL WANT FLAVORED E-CIGARETTE BAN
ALBANY, N.Y. (AP) — Attorneys general from more than two dozen states want federal regulators to impose restrictions on electronic cigarettes, including a ban on the more than 7,000 flavours now available. In a letter Friday to the Food and Drug Administration, they say limits on advertising and prohibiting flavors besides tobacco and menthol will help protect minors. New York Attorney General Eric Schneiderman says that while they contain no tobacco, e-cigarettes have all the same addictive qualities as regular cigarettes. In April, the federal agency proposed treating e-cigarettes as tobacco products, putting them under its regulatory control.
ETIHAD BUYS 49% OF LOSS MAKING ALITALIA
ROME (AP) — Fast-growing Etihad Airways took effective control of Italy's loss-making national carrier Alitalia on Friday, injecting 560 million euros ($750 million) in a deal that will see the Gulf airline gain access to one of Europe's major markets. Etihad, which is buying a 49 per cent stake in the Rome-based carrier, said Friday it will restructure Alitalia and even laid out the hope of returning it to profitability by 2017.
GM COMPENSATION FUND GETS CLAIMS IN 63 DEATH CASES
DETROIT (AP) — Sixty-three death claims have been filed so far with the lawyer handling payments for those involved in wrecks caused by faulty General Motors ignition switches. A spokeswoman for compensation expert Kenneth Feinberg says he received 125 claims by Friday afternoon. Sixty-two others seek payments for injuries. Feinberg started taking claims Aug. 1. Spokeswoman Camille Biros says Feinberg still has to determine if the claims are eligible for payments. "The number of claims filed does not equate in any way to the number that will ultimately be deemed eligible," she said in an email message. "With all of these compensation programs, you will receive many claims that cannot even get beyond the first test of eligibility."
GM ISSUES 6 MORE RECALLS COVERING 312,000 VEHICLES
DETROIT (AP) — General Motors is issuing six more recalls totaling more than 312,000 vehicles as the company cleans up past safety issues. The recalls in North America pushed GM's total for the year to 66, covering just over 29 million cars and trucks. That beats the company's old full-year record and has pushed this total number for the industry this year to more than 40 million, also an annual record.
US PRODUCTIVITY RECOVERS AFTER STEEP 1Q FALL
WASHINGTON (AP) — The Labor Department said Friday that that productivity increased 2.5 per cent at a seasonally adjusted annual rate in the April-June quarter, after plummeting 4.5% in the first quarter. That was the steepest drop in 31 years, and reflected a sharp 2.1% contraction in the economy. Economists blamed most of that shrinkage on temporary factors, such as harsh weather and a cutback in stockpiling by businesses. Productivity measures output per hour of work. Greater productivity increases living standards because it enables companies to pay their workers more without having to increase prices, which can boost inflation.
US COOL TO ARGENTINA WORLD COURT BID OVER DEFAULT
WASHINGTON (AP) — An attempt by Argentina to sue the U.S. in the world court appears unlikely to get off the ground. Argentina had sought to bring the case to the International Court of Justice in the Hague after a series of rulings in U.S. courts forced the South American country into a default on its sovereign debt. The U.S. would have to agree to grant the international court jurisdiction for the case to proceed. A State Department spokesperson signaled Friday that the U.S. would not do so. The spokesperson said the world court is "not an appropriate venue" for the matter and that Argentina should negotiate with its creditors.
SUN TRAN AND TEAMSTERS ANNOUNCE NEW CONTRACT
TUCSON – Sun Tran and Teamsters Local 104 union members agreed on a new one-year contract last night, averting a possible work stoppage. The new contract, which stayed within the adopted 2015 budget, was ratified with a union vote of 292 to 93 in favor of the $1 million plan, which gives a one-time wage adjustment for all bargaining unit employees who have been employed longer than six months and are not in the top-rate wage level. Both parties acknowledged the importance of Sun Tran bus service to the community. On an average weekday, Sun Tran provides about 60,000 passenger trips.
From the Arizona Daily Star: https://bit.ly/XN3l8W
Sun Tran news release about the contract: https://bit.ly/1q1azN5
TUCSON POLICE FOUNDATION SEEKING 'UNSUNG HERO' NOMINEES
TUCSON – Do you know a Tucson Police officer, civilian, or volunteer with the department who has taken that extra step to help you or others? If so, please consider nominating that person for an "Unsung Hero" award (link below). Past recipients of the awards traditionally have been nominated by Tucson Police Department members. This year, the Foundation decided to open the nominations to the public. The deadline to submit a nomination is Sept. 30, and the award ceremonies will be held Jan. 24, 2015.
Nomination form for Unsung Hero awards – https://1.usa.gov/1sieJGv
Tucson Police Department Facebook page: https://on.fb.me/SWlT3B
Tucson Police Department website: https://1.usa.gov/1s5GLSa
TWO BIG BICYCLING EVENTS GEAR UP FOR FALL
TUCSON – Living Streets Alliance is getting ready for its big Cyclovia event Nov. 2. The route will connect the North 6th Avenue area with the North 4th Avenue- North Fontana Bike Boulevard. Volunteer opportunities are still available to help make the twice-a-year event a success. Meanwhile, organizers are nearing the end of their campaign to raise $15,000 by Aug. 15 to help pay for costs associated with the family-friendly event. Another big bicycling event in the planning stages is the Special Olympics El Tour de Tucson on Nov. 22. Registration already is underway for the annual racing event, which organizers say attracts 9,000 cyclists of all ages and abilities from throughout the United States and worldwide.
Cyclovia: https://bit.ly/QIIgsZ
Living Streets Alliance: https://bit.ly/1oN8qr0
Special Olympics El Tour de Tucson registration: https://bit.ly/1shXIw4
Special Olympics El Tour de Tucson/Perimeter Bicycling Association: https://bit.ly/1uXPrKn
ATTENTION! HOW TO BICYCLE IN THE STREETCAR ZONE
TUCSON – With the Sun Link Tucson Streetcar in operation, bicyclists need to be extra attentive when riding near the streetcar tracks. New markings – including green bike boxes, bike dots, and shared-lane markings – help guide cyclists where they need to be to stay safe and more visible. The City of Tucson produced a video (link below) that describes the safest ways to ride.
Watch the video: https://bit.ly/1wEBmCF
Sun Link Tucson Streetcar: https://bit.ly/1mebZ7k
NEW FEMALE CAPYBARA INTRODUCED TO EXHIBIT MATE AT REID PARK ZOO
TUCSON – Rosie the capybara was introduced to her new exhibit last month, and after quarantine ended last week, she was able to meet Wesley, her male exhibit companion. Rosie arrived at the Reid Park Zoo in late May from the Alameda Park Zoo in Alamogordo, New Mexico. Zookeepers say the two seem to be getting along just fine. Rosie is a couple months shy of her second birthday and Wesley is 4-years-old. Capybaras are the world's largest rodents.
Photos of the two capybaras from Reid Park Zoo Facebook page: https://on.fb.me/1ohv7FD
Reid Park Zoo website: https://bit.ly/1dJgCDh