Real Estate Daily News Buzz – August 12, 2014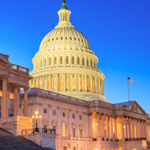 Real Estate Daily News Buzz is designed to give news snippets to readers that our (yet to be award winning) editors thought you could use to start your day. They come from various business perspectives, real estate, government, the Fed, local news, and the stock markets to save you time. Here you will find the headlines and what the news buzz for the day will be.
On Monday, the Dow Jones industrial average rose 16.05 points, or 0.1%, to 16,569.98. The Standard & Poor's 500 index rose 5.33 points, or 0.3%, to close at 1,936.92. The NASDAQ composite rose 30.43 points, or 0.7%, to 4,401.33.
Benchmark U.S. crude rose 43 cents to close at $98.08 a barrel on the New York Mercantile Exchange. Brent crude, a benchmark for international oils used by many U.S. refineries, fell 34 cents to close at $104.68 on the ICE Futures exchange in London. Wholesale gasoline fell 0.2 cent to close at $2.752 a gallon. Natural gas rose 0.3 cent to close at $3.965 per 1,000 cubic feet. Heating oil rose 0.2 cent to close at $2.879 a gallon.
INLAND REIT FILES SPINOFF OF HOTEL BUSINESS
OAK BROOK, IL—Inland American Real Estate Trust Inc. on Monday filed SEC paperwork in preparation for a potential spinoff of Inland American Lodging Group into a standalone, publicly traded company. Operating as Xenia Hotels & Resorts, the company would be a self-managed REIT trading on the New York Stock Exchange under the symbol XHR. With Inland Lodging CEO Marcel Verbaas filling the same role at Xenia, the new company is expected to own 46 hotels comprising 12,636 keys across 19 states and the District of Columbia, along with a majority interest in two properties under development, when the spinoff is completed. Its portfolio will focus on the top 25 US lodging markets and key leisure destinations, with an emphasis on premium full service, lifestyle and urban upscale hotels. Inland American is also currently marketing for sale its remaining suburban select service hotels that currently are overseen by the Xenia team.
WELCOME TO WALMART. THE NURSE WILL BE RIGHT WITH YOU
Walmart, the nation's largest retailer, has spent years trying to turn some of its millions of customers into patients, offering a simple menu of medical services that consumers can buy along with everything from a bag of chips to a lawn mower. Now, the store is making an aggressive push to become a one-stop shopping destination for medical care. The company has opened five primary care locations in South Carolina and Texas, and plans to open a sixth clinic in Palestine, Tex., on Friday and another six by the end of the year. The clinics, it says, can offer a broader range of services, like chronic disease management, than the 100 or so acute care clinics leased by hospital operators at Walmarts across the country. Unlike CVS or Walgreens, which also offer some similar services, or Costco, which offers eye care, Walmart is marketing itself as a primary medical provider. Like its competitors, Walmart is looking to grab a bigger share of the billions of health care dollars being spent in the United States and benefit from the changes that have resulted from the Affordable Care Act.
ARBY'S 13-HOUR COMMERCIAL TO DEMONSTRATE HONEST ADVERTISING
Quick-serve restaurants continue to aggressively promote high-quality ingredients in their ad campaigns. This past spring, national sandwich chain Arby's broadcast a wordless 13-hour commercial in Duluth, Minnesota—as well as online—displaying its brisket cooking process to demonstrate the brand's premium in-house smoking. Jeff Baker, Arby's senior director of brand experience, says the company's record-breaking commercial illustrates a strong commitment to excellence. "We have a tradition of providing high-quality meats and sandwiches and continually exploring opportunities that showcase our products simply and authentically," he says.
US AGENCY MOVES SLOWLY ON INVESTIGATION REQUESTS
DETROIT (AP) — People are waiting longer than they should for an answer when they petition the government to open an investigation into what could be serious safety problems. The Associated Press reviewed all 15 petitions filed by drivers with the National Highway Traffic Safety Administration since 2010 and found the agency missed the legal deadline to grant or deny the requests 12 times. One petition from 2012 has yet to be resolved. A 1974 law passed to make the agency move faster requires a decision within four months of receiving a petition. But even though the agency has fined automakers such as General Motors and Toyota millions for missing deadlines to disclose safety issues, there is no penalty when it's tardy itself.
BUSTED: 5 MYTHS ABOUT FACEBOOK'S MESSENGER APP
NEW YORK (AP) — Facebook's recent effort to force people to adopt its standalone mobile messaging app has privacy-concerned users up in arms. Many of them believe the app is especially invasive. One blog from the Huffington Post published in December has gone viral, making the rounds on the social network recently because it claims the app gives Facebook "direct control over your mobile device" and allows Facebook to call phone numbers without a users' intervention and send text messages without confirmation, but none of that is accurate. In truth, Facebook Messenger isn't any more invasive than Facebook's main app — or other similar applications.
AIDS ACTIVIST TAKES UP A NEW FIGHT: DEFENDING FDA
WASHINGTON (AP) — As an AIDS activist in the early 1990s, Gregg Gonsalves travelled to Washington to challenge the Food and Drug Administration. Gonsalves was part of the confrontational group AIDS Coalition to Unleash Power, which staged protests outside the FDA's headquarters, disrupted its public meetings and pressured its leaders into speeding up the approval of experimental drugs for patients dying of AIDS. A quarter century later, Gonsalves still travels to Washington, but with a different agenda: to defend the FDA. At a recent forum on FDA issues, Gonsalves implored congressional staffers to protect the agency from growing anti-regulatory sentiment that he worries will roll back safety and effectiveness standards for all types of drugs.
BARNEYS TO PAY $525,000 IN SHOPPER-PROFILING PROBE
NEW YORK (AP) — Barneys has agreed to pay $525,000 to resolve allegations that minorities were singled out as suspected shoplifters at its flagship store, part of a spate of racial profiling complaints against major retailers last year. Barneys shoppers and ex-employees complained that detectives followed minority customers around — even after staffers identified them as frequent patrons — and disproportionately investigated their credit-card use, so much so that some salespeople even avoided serving minority shoppers so as to avoid getting calls from store investigators, state Attorney General Eric Schneiderman said in announcing the settlement Monday.
CHIQUITA GETS BUYOUT OFFER FROM SAFRA CUTRALE
NEW YORK (AP) — Chiquita Brands has received a buyout offer worth about $611 million from investment firm Safra Group and the Brazilian agribusiness and juice company Cutrale Group. Safra and Cutrale are offering $13 per share, a 29 per cent premium to Chiquita Brands International Inc.'s closing price of $10.06 on Friday. Chiquita said its board would review it and asked shareholders to await its recommendation.
GA. PLANT MANAGER SAYS MOULD, MILDEW AT PROCESSOR
ALBANY, Ga. (AP) — A Georgia food processor linked to a deadly salmonella outbreak shipped thousands of pounds of peanut products after learning its products were contaminated and cheated on testing, a former plant manager testified Monday. Samuel Lightsey is a key government witness against his former boss, Peanut Corporation of America owner Stewart Parnell, and two others. He described documents to jurors that show Peanut Corporation shipped peanuts to companies in Missouri, Illinois and other points after receiving laboratory warnings that product samples had tested positive for salmonella. In other instances, the company cheated on safety testing by switching samples, Lightsey said.
'NINJA TURTLES' TOP BOX OFFICE WITH $65.6M DEBUT
UNDATED (AP) — "Teenage Mutant Ninja Turtles" outmuscled "Guardians of the Galaxy" at the weekend box office. Paramount's live-action reboot of the comic-book franchise featuring a team of comical reptilian superheroes earned $65.6 million in its opening weekend, topping the second outing of Marvel's do-gooder space adventure "Guardians of the Galaxy." The Marvel comic book adaptation starring Chris Pratt and Zoe Saldana made $42.1 million, bringing its total domestic haul to $176.5 million.
MEXICO OPENS GAS, OIL TO FOREIGN, PRIVATE FIRMS
MEXICO CITY (AP) — President Enrique Pena Nieto signed into law on Monday new rules governing a historic opening of Mexico's state-run oil, gas and electricity industries to foreign and private companies. Pena Nieto said the government will let potential investors know by Wednesday which blocks of gas and oil fields will be open for them. The state-owned oil company, Petroleos Mexicanos, or Pemex, has the right under the new rules to take first dibs and set aside some fields for itself. Pena Nieto said those set-asides will also be made public Wednesday.
US AGENCY WARNS CONSUMERS ABOUT BITCOIN RISKS
WASHINGTON (AP) — Federal regulators are warning consumers about the risks of using virtual currencies such as Bitcoin. The Consumer Financial Protection Bureau said Monday that it will begin fielding complaints from people who rely on products such as Bitcoin and online exchanges for such currencies. In issuing an advisory warning, the agency noted that the currencies are not backed by the government, have volatile exchanges rates and are targeted by hackers and scammers. And unlike bank accounts, Bitcoin-based deposits are not federally insured.
US SETTLES WITH KANSAS OVER ALLEGED PENSION FRAUD
WICHITA, Kan. (AP) — Federal authorities announced Monday that Kansas has agreed to settle a securities fraud charge accusing the state of misleading investors about the financial health of its public employee pension system in 2009 and 2010 — at the time the second-worst underfunded system of its kind in the nation. The Securities and Exchange Commission said Monday that the state has consented to its cease-and-desist order to settle the case, without admitting or denying its findings. No financial sanctions were imposed.
FDA RULES MAY JEOPARDIZE BLACK & MILD CIGAR NAME
RICHMOND, Va. (AP) — Plans to regulate cigars and other tobacco products the same as cigarettes may threaten one of the nation's top-selling cigar brands — Black & Mild. Under the Food and Drug Administration proposal, cigar makers would have to remove descriptions like "light," "mild," "medium" or "low" from their products, raising a unique question about the fate of Black & Mild. The descriptions were banned for cigarettes under a 2009 law because many smokers wrongly thought they meant the products were less harmful than "full-flavor" cigarettes.
OTHER SOCIAL MEDIA BACK FACEBOOK IN NYC DISPUTE
NEW YORK (AP) — Facebook's fight against New York City prosecutors over 381 search warrants for users' postings and other data is drawing support from other social media companies. Lawyers for Foursquare, Kickstarter, Meetup, and Tumblr said Monday they're seeking to join the clash on Facebook's side. Attorney Richard Holwell says that given New York's growing tech industry, it's increasingly crucial to protect user privacy. The New York Civil Liberties Union and the American Civil Liberties union also are backing Facebook.
OBAMA TAKES STEPS TO IMPROVE GOVERNMENT TECHNOLOGY
CHILMARK, Mass. (AP) — The White House on Monday announced the creation of a team of digital experts tasked with upgrading the government's technology infrastructure and making its websites more consumer friendly. The move is aimed at avoiding a repeat of the website debacle that marred the rollout of President Barack Obama's signature health care legislation last year. The new digital team will be overseen by Mikey Dickerson, an engineer who took leave from Google in order to oversee fixes to the HealthCare.gov site.
AUSTIN BEUTNER IS NEW LOS ANGELES TIMES PUBLISHER
LOS ANGELES (AP) — Austin Beutner is the new publisher and CEO of the Los Angeles Times Media Group. The 54-year-old entrepreneur, philanthropist and public servant takes over for Eddy W. Hartenstein, who recently became non-executive chairman of the Tribune Publishing Board. Beutner reports to Tribune Publishing Company's CEO Jack Griffin.