Real Estate Daily News Buzz – August 13, 2014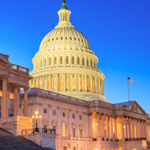 Real Estate Daily News Buzz is designed to give news snippets to readers that our (yet to be award winning) editors thought you could use to start your day. They come from various business perspectives, real estate, government, the Fed, local news, and the stock markets to save you time. Here you will find the headlines and what the news buzz for the day will be.
On Tuesday, the Dow Jones industrial average lost 9.44 points, or 0.1%, to 16,560.54. The Standard & Poor's 500 index fell 3.17 points, or 0.2%, to 1,933.75. The NASDAQ composite fell 12.08 points, or 0.3%, to 4,389.25.
Benchmark U.S. crude fell 71 cents to close at $97.37 a barrel on the New York Mercantile Exchange. Brent crude, a benchmark for international oils used by many U.S. refineries, fell $1.66 to close at $103.02 on the ICE Futures exchange in London. Wholesale gasoline fell 1.7 cents to close at $2.735 a gallon. Natural gas rose 0.9 cent to close at $3.974 per 1,000 cubic feet. Heating oil fell 3.4 cents to close at $2.845 a gallon.
REALOGY STEPS UP RENTAL MANAGEMENT PLATFORM
MADISON, NJ—Realogy Holdings Corp. is stepping up its game in the single-family rental arena, having formed a new national residential property management division within its NRT LLC brokerage subsidiary and most recently acquiring one of the Dallas/Fort Worth market's leading property management firms. The formation of the management division within NRT consolidates local operations under a national platform, which currently has about 20,000 long- and short-term rentals and bank-owned properties under management. "This is the first of several adjacent growth initiatives underway to complement NRT's residential real estate brokerage model and enhance overall profitability," says Bruce Zipf, NRT's president and CEO. "We are going to leverage our presence in 40 of the top 100 US markets to grow our position in residential property management services in order to better serve single family rental investors, who are buyers today and may be sellers in the future, as well as to develop relationships with today's renters who may be tomorrow's home purchasers."
US JOB OPENINGS IN JUNE HIT 13-YEAR HIGH
WASHINGTON — U.S. employers in June advertised the most monthly job openings in more than 13 years. Employers posted 4.67 million jobs in June, up 2.1% from May's total of 4.58 million, the Labor Department reported Tuesday. The number of advertised openings was the highest since February 2001, a positive sign that points to a strengthening economy. Known as the Job Openings and Labor Turnover survey or JOLTS, the report provides a detailed look at where employment might be heading. It records job postings, overall hiring and the number of workers who either quit or were laid-off. By contrast, the monthly employment report shows the net total of job gains or losses. The category with the most job openings was Professional and business services with 901,000 openings. See full report here: https://www.bls.gov/news.release/jolts.htm
AIRPORT TESTS NEW WAY TO AVOID DEADLY BIRD STRIKES
NEW YORK (AP) — When birds and planes collide, the results can be deadly. That's why airports around the world work hard to keep birds away, even resorting to shooting or poisoning large flocks. One Ohio airport is now experimenting with a new, gentler way to avoid bird strikes: planting tall prairie grass. Heavy birds like geese — which cause the most damage to planes — are believed to avoid long grasses because they fear predators might be hiding within. So officials at Dayton International Airport are converting up to 300 acres of the airfield's 2,200 non-aeronautical acres into prairie grass. The goal is, by the end of this year, to plant the tall grass under the takeoff and landing paths.
WALMART: TRY, TRY AGAIN
NEW YORK (AP) — Walmart thought shoppers would like the opportunity to use a smartphone app to scan items they want to buy as they walk through store aisles. In theory, they could speed through self-checkout. But customers couldn't figure out how to work the "Scan & Go" app during tests in 200 stores, so Walmart nixed it. Instead of looking at the app as a failure, though, Wal-Mart took what it learned from "Scan & Go" to create another service: It found that customers like being able to track their spending, an insight that became the impetus for a national program that enables shoppers to store electronic receipts. The story behind "Scan & Go" illustrates how traditional retailers increasingly are using the nimbler approach to innovating that Silicon Valley startups are known for. Rather than perfecting a program before rolling it out — as most retailers do — they're doing more testing and refining as they go along.
LIKE STOCKS, JUNK BONDS SHOW INVESTOR JITTERS
NEW YORK (AP) — The stock market isn't the only place that's been signaling jitters among investors. The $2.3 trillion market for risky U.S. corporate debt has also been under pressure. A five-year rally in junk bonds abruptly stalled last month. As with other higher-risk investments, investors have pulled back mainly because they worry about the end of the Federal Reserve's policy of near-zero interest rates. Investors expect the central bank to raise rates sometime next year, and that means the value of bonds currently held in portfolios will fall.
ASBESTOS PUSHED IN ASIA AS PRODUCT FOR THE POOR
VAISHALI, India (AP) — The executives mingled over tea and sugar cookies, and the chatter was upbeat. Their industry, they said at a conference in the Indian capital, saves lives and brings roofs, walls and pipes to some of the world's poorest people. Their product? Asbestos. Outlawed in much of the developed world, it is still going strong in the developing one. In India alone, the world's biggest asbestos importer, it's a $2 billion industry providing 300,000 jobs. The International Labor Organization, World Health Organization, medical researchers and more than 50 countries say the mineral should be banned. But the industry executives at the asbestos conference, held in a luxury New Delhi hotel, said the risks are overblown.
CREDITOR OPPOSES DETROIT DEBT PLAN, SAYS SCRAP IT
DETROIT (AP) — A major Detroit creditor on Tuesday objected to the bankrupt city's plan to wipe out or reduce billions of dollars in debt, saying it should be scrapped before a trial scheduled to start next week. New York-based Syncora Guarantee said in a court filing that the plan put together by state-appointed emergency manager Kevyn Orr and attorneys hired by the city is unfair, will be too costly to defend, and will ultimately fail. The largest municipal bankruptcy in U.S. history is set for trial on Aug. 21.
ATLANTIC CITY'S REVEL CASINO TO CLOSE IN SEPTEMBER
ATLANTIC CITY, N.J. (AP) — When it opened just over two years ago, many people hoped Revel would save Atlantic City's struggling casino industry, which has been bleeding money and jobs for years. But now the $2.4 billion resort that was widely seen as the last, best chance for Atlantic City's gambling market is shutting down, unable to find a buyer for even pennies on the dollar. In addition to putting 3,100 people out of jobs and hurting state and local budgets, Revel's demise shows just how cutthroat the East Coast casino market has become, and how difficult it is for even the newest and nicest gambling halls to survive in an oversaturated market. Revel Entertainment said the casino and its 1,399 hotel rooms will close on Sept. 10, never having turned a profit.
RECORD CROPS PREDICTED; FARMERS MARKET CAREFULLY
DES MOINES, Iowa (AP) — Farmers will produce a record-breaking corn harvest this year, surpassing earlier expectations of the U.S. Department of Agriculture, which on Tuesday revised upward its estimate of this year's corn crop to 14 billion bushels to exceed last year's 13.9 billion bushel record. A bigger crop was expected as adequate rain and cool temperatures made for favorable growing conditions in the 18 states that produce 91 per cent of the nation's corn. The abundant harvest has driven prices lower, prompting farmers to take more control of their grain marketing by building more on-farm storage, holding onto the crop and timing the sale to maximize profit.
PFIZER, 23 AND ME TEAM UP TO STUDY BOWEL DISEASE
WASHINGTON (AP) — Pfizer Inc. is teaming up with DNA testing company 23andMe to study the possible genetic underpinnings of inflammatory bowel disease, a hard-to-treat ailment that affects an estimated 1.4 million Americans. Under the agreement, Silicon Valley-based 23andMe will map the DNA of 10,000 patients who have forms of the disease, which include Crohn's disease and ulcerative colitis. Patients will submit saliva samples using 23andMe's at-home collection kit and then fill out online questionnaires about their disease and symptoms. The companies hope to identify genetic similarities among patients with the disease, which could eventually guide development of new targeted drugs.
TENTATIVE DEAL IN NORTHWEST GRAIN TERMINAL DISPUTE
PORTLAND, Ore. (AP) — A bitter and occasionally violent two-year labour dispute at Northwest grain terminals ended with a tentative deal reached in the middle of the night. The Federal Mediation and Conciliation Service said the International Longshore & Warehouse Union and Pacific Northwest grain companies reached the agreement Monday shortly before midnight. If ratified, the agreement ensures that U.S. grain exports proceed without disruption during harvest. Details of the deal were not divulged.
APPLE'S TECH JOBS HELD MOSTLY BY WHITE, ASIAN MEN
SAN FRANCISCO (AP) — Apple primarily relies on white and Asian men for its top-paying technology jobs, feeding the perception that Silicon Valley's economic boom is largely excluding women, blacks and Hispanics. A breakdown released Tuesday by Apple Inc. showed 54 per cent of the company's technology jobs in the U.S. are filled by whites and another 23 per cent by Asians. Men make up 80 per cent of Apple's technology workforce throughout the world. The iPhone and iPad maker didn't provide racial statistics for its global workforce of 98,000 employees. Apple's technological tilt toward white and Asian men is similar to situations previously disclosed during the past three months by other major Silicon Valley companies, including Google Inc., Yahoo Inc., Facebook Inc., Twitter Inc. and LinkedIn Corp.
ITALY TROUBLES WEIGH ON EUROZONE
FRANKFURT, Germany (AP) — Italy is standing out as the European economy's problem child. Again. Other countries that used to be the bearers of bad news — Spain, Greece, Ireland, Portugal — are slowly healing from the debt crisis that ravaged the currency union for much of the past five years. Italy, by contrast, slid back into recession in the second quarter. And efforts by Prime Minister Matteo Renzi to shake up the country's bureaucracy-choked economy have slowed, just six months after he promised to strike swiftly. The troubles in the euro's third-largest economy are weighing on the already weak economic recovery in the 18-country eurozone and complicating life for the European Central Bank.