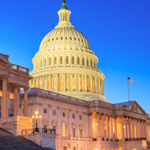 Real Estate Daily News Buzz is designed to give news snippets to readers that our (yet to be award winning) editors thought you could use to start your day. They come from various business perspectives, real estate, government, the Fed, local news, and the stock markets to save you time. Here you will find the headlines and what the news buzz of the day will be.
Thursday, the Dow Jones industrial average plunged 358.04 points, or 2.1%, to 16,990.69. The S&P 500 fell 43.88 points, or 2.1%, to 2,035.73 and the NASDAQ composite lost 141.56 points, or 2.8%, to 4,877.49.
U.S. crude rose 34 cents to close at $41.14 in New York. Brent crude, a benchmark for international oils used by many U.S. refineries, fell 54 cents to close at $46.62 in London. Wholesale gasoline fell 2.5 cents to close at $1.535 a gallon. Heating oil fell 2.2 cents to close at $1.496 a gallon. Natural gas rose 3.9 cents to close at $2.755 per 1,000 cubic feet.
iStar Sends Greetings from Asbury Park "iStar, a New York City-based real estate investment, finance and development firm is planning to transform the waterfront in Asbury Park, N.J., with a long-awaited multi-billion redevelopment that will feature new hotels and residential units." (Commercial Property Executive)
Office Vacancy Rate in Downtown Brooklyn is Insanely Low "Downtown Brooklyn's commercial office market continues to be tight, with 17 million square feet of office space occupied for a vacancy rate of 3.4 percent, according to a new report from the Downtown Brooklyn Partnership. Like the borough at large, Downtown Brooklyn continues to benefit from increased office demand." (The Real Deal)
Starbucks to Expand Puerto Rican Presence "Puerto Rico calls to many with warm weather, beautiful beaches and friendly people. The U.S. island territory is also calling to Starbucks Corp., who is answering with a new franchise deal that will significantly expand its Puerto Rican presence." (Chain Store Age)
The 10 Biggest Private Equity-Backed IPOs of the Past Decade "Petco's IPO announcement may be evidence that the private equity exit boom isn't over just yet." (The Street)
Target's Latest e-Commerce Weapon? More Precise Delivery Windows "It's super frustrating to order something online and then be told you'll get the item in 7 to 11 days, a pretty wide time window, not to mention a long one." (Fortune)
How American Eagle Is Moving In On Victoria's Secret: Wholesome Bras For Teens "On Wednesday, teen clothing chain American Eagle Outfitters reported record sales for the second quarter: revenues up 12% to $797 million, with profits up 17 cents a share to $33.3 million." (Forbes)
More Takeovers Seen for Small U.S. Banks as Rates Stay Low "Consolidation among U.S. banks, particularly capital-squeezed small- and mid-cap lenders, is set to rise in the next year or two due to persistently low interest rates, RBC banking analyst Gerard Cassidy said." (Reuters)
U.S. Top Country for Asian Outbound Property Investment, London Top City "Of the $19 billion of outbound property investment coming out of Asia in the first half of 2015, China leads as the largest source of Asian outbound capital, followed by Singapore and Hong Kong." (World Property Journal)
First Riverside Center Condo Complex on the Upper West Side Is a Hit "The first luxury condominiums up for grabs in the long-planned Riverside Center on the Upper West Side are selling at a rapid clip—37% of the units at One West End have been sold in less than two months, developers of the 42-story tower announced Thursday." (Crain's New York Business)
Staples: Office Depot Acquisition Will Likely Close on Time "Staples Chairman and CEO Ronald Sargent affirmed Wednesday that the company's $6.3 billion acquisition of Office Depot is on track to close by the end of 2015." (South Florida Business Journal)
Cheating website subscribers included White House, Congress workers – Hundreds of U.S. government employees — including some with sensitive jobs in the White House, Congress and law enforcement agencies — used Internet connections in their federal offices to access and pay membership fees to the cheating website Ashley Madison, The Associated Press has learned. The AP traced many of the accounts exposed by hackers back to federal workers. They included at least two assistant U.S. attorneys; an information technology administrator in the Executive Office of the President; a division chief, an investigator and a trial attorney in the Justice Department; a government hacker at the Homeland Security Department and another DHS employee who indicated he worked on a U.S. counterterrorism response team. (AP)
Boomerang home buyers poised to return to market with a roar — Seven years after the real estate bust, many who lost their homes have rebuilt their credit and are back in the market. Experts say these boomerang buyers will be an important segment of the real estate market in the coming years. About 700,000 of the 7.3 million homeowners who went through foreclosure or short sales during the bust have the potential to get a mortgage again this year, said Daren Blomquist, vice-president of Realty Trac. That compares to the 3 million people overall who got a mortgage between October 2013 and September 2014. (Yahoo!)
Applications for US jobless aid tick up to still-low 277K — The number of Americans seeking unemployment aid rose slightly last week, yet remained at a low level consistent with a solid job market. The Labor Department said Thursday that weekly unemployment applications climbed 4,000 to a seasonally adjusted 277,000. The four-week average, a less volatile measure, increased 5,500 to 271,500. Applications, which are a proxy for layoffs, are near the lowest levels in 15 years. Two weeks ago, the four-week average dropped to its lowest point since April 2000. That is a sign that employers are confident enough in the economy's future growth to hold onto their staffs. (ABC)