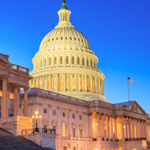 Real Estate Daily News Buzz is designed to give news snippets to readers that our (yet to be award winning) editors thought you could use to start your day. They come from various business perspectives, real estate, government, the Fed, local news, and the stock markets to save you time. Here you will find the headlines and what the news buzz for the day will be.
On Monday, the Dow Jones industrial average rose 75.65 points, or 0.4%, to 17,076.87. The S&P 500 added 9.52 points, or 0.5%, to close at 1,997.92. The NASDAQ composite gained 18.80 points, or 0.4%, to 4,557.35.
Benchmark U.S. crude slipped 30 cents to close at $93.35 a barrel on the New York Mercantile Exchange. Brent crude, a benchmark for international oils used by many U.S. refineries, rose 36 cents to close at $102.65 on the ICE Futures exchange in London. Wholesale gasoline rose 0.7 cent to close at $2.595 a gallon. Natural gas rose 9.7 cents to close at $3.937 per 1,000 cubic feet. Heating oil rose 0.7 cent to close at $2.842 a gallon.
US TREASURY BILLS 3 & 6 MONTH UNCHANGED
WASHINGTON – Interest rates on short-term Treasury bills were unchanged in Monday's auction with both the three-month and six-month bills going for the same rates as the previous week. The Treasury Department auctioned $29 billion in three-month bills at a discount rate of 0.030 per cent, matching last week's rate. Another $24 billion in six-month bills was auctioned at a discount rate of 0.050 per cent, also unchanged from last week. The discount rates reflect that the bills sell for less than face value. For a $10,000 bill, the three-month price was $9,999.23 while a six-month bill sold for $9,997.47. That would equal an annualized rate of 0.030 per cent for the three-month bills and 0.051 per cent for the six-month bills. Separately, the Federal Reserve said Monday that the average yield for one-year Treasury bills, a popular index for making changes in adjustable rate mortgages, edged up to 0.11 per cent last week from 0.10 per cent the previous week.
MIMICKING THE AIRLINES, HOTELS GET FEE-HAPPY
NEW YORK (AP) — May travelers are seeing a quickly growing list of hotel surcharges, even for items they never use. Guaranteeing two queen beds or one king bed will cost you, as will checking in early or checking out late. Don't need the in-room safe? You're likely still paying. And the overpriced can of soda may be the least of your issues with the hotel minibar. Vacationers are finding it harder to anticipate the true cost of their stay, especially because many of these charges vary from hotel to hotel, even within the same chain.
HARD TO SWALLOW? BURGER KING MAY MOVE TO CANADA
NEW YORK (AP) — Some Burger King customers are finding it hard to swallow that the home of the Whopper could move to Canada. Investors seemed to welcome the announcement by Burger King late Sunday that it was in talks to buy Canadian coffee-and-doughnut chain Tim Hortons for $11.4 billion and create the world's third-largest fast-food restaurant company. But customers were already voicing their discontent with the 60-year-old hamburger chain because of its plans to relocate its corporate headquarters from Miami to Canada in a deal that could lower its taxes.
BUSINESSES: QUAKE CLEANUP SHOULDN'T DETER TOURISTS
NAPA, Calif. (AP) — Businesses in California's wine capital are mopping up thousands of dollars in high-end vintages and sweeping glass from ghostly downtown streets that officials hope will soon bustle again with tourists following the San Francisco Bay Area's strongest earthquake in 25 years. With the dust still settling from Sunday's magnitude-6.0 quake that struck Napa County, local officials estimated Monday that Napa Valley suffered $1 billion in property damage, including the wineries where the quake smashed bottles and overturned wine barrels. Napa County Supervisor Bill Dodd says that since 80 per cent of the region's 500 wineries were unaffected, the long-term economic impact to businesses should be modest.
WHISKY'S WORRIES MIRROR ECONOMIC FEARS IN SCOTLAND
ISLAY, Scotland (AP) — It's said that Scotch tastes of the place where it is made, so Reavey's Bruichladdich Black Art single malt would offer a touch of barley, a splash of the sea, and a whiff of salt from the island of Islay, 140 miles west of Glasgow. That taste takes time — a long time — to produce, with top-rated Scotch aged for decades. And it means distilleries need to have long-term plans for investments and financing — all of which could be thrown into turmoil in a single day, Sept. 18, when Scotland votes on whether to leave Britain. Whisky makers and other businesses are worried about the risks involved in finding themselves in a new country with, among other things, a different currency.
LEGAL QUESTIONS ARISE FOR FANTASY DAY GAME BIZ
Some of the newest incarnations of fantasy football look a lot more like gambling than intricate, outsmart-your-opponent strategy games. Since 2011, the billion-dollar fantasy market has been infused with dozens of daily and weekly games. Those games allow players to win huge prizes quickly, sometimes in one week, sometimes in just one night. With players betting thousands or even tens of thousands a night, legal experts believe it's time to review the section of the 2006 federal law that was written specifically to protect fantasy sports from being banned the way online poker was.
AMAZON TO BUY VIDEO GAME STREAMING PLATFORM TWITCH
NEW YORK (AP) — Amazon is buying video game streaming platform Twitch Interactive for $970 million in cash as it seeks to expand its presence in gaming. As video gaming grows into an online spectator sport, gameplay video feeds are becoming increasingly lucrative. Twitch had 55 million unique visitors in July, most of whom went to the Twitch.tv website to watch other people play games —competitions interspersed with advertising. The deal is the latest example of Amazon expanding into new commercial arenas. It introduced its own smartphone, the Fire, this month. Earlier this summer, it added same-day delivery, a set-top video streaming device to its list of services for members of Prime, its $99 annual loyalty program. Amazon already has an in-house gaming studio that makes games, and its Fire TV set top box was designed to attract gamers.
SALES OF US NEW HOMES FALL IN JULY
WASHINGTON (AP) — Fewer Americans bought new homes in July, evidence that the housing sector is struggling to gain traction more than five years into the economic recovery. The Commerce Department said Monday that new-home sales fell 2.4% last month to a seasonally adjusted annual rate of 412,000. The report also revised up the June sales rate to 422,000 from 406,000. Inventory of new homes on the market rose to six months, a level last reached in October 2011. The median price of a new home last month was $269,800, up 2.9% over the past 12 months. But the steady rebound in construction coming out of the Great Recession has stalled.
TALK OF ECB ACTION GROWS AS EUROPEAN ECONOMY FADES
FRANKFURT, Germany (AP) — Worries about the economy are rippling through Europe. Downbeat data have pushed the European Central Bank closer to more drastic action to keep the hesitant recovery from stalling completely. Meanwhile, open feuding in the French government about how to break out of economic stagnation saw President Francois Hollande dissolve the cabinet and order Prime Minister Manuel Valls to form a new team. Concerns had grown so strong that by Monday investors were willing to bet that the ECB will intervene with new stimulus measures, based on comments late Friday by bank President Mario Draghi. Stocks in Europe rallied.
COPS CALLED AFTER FLIERS FIGHT OVER SEAT RECLINE
NEW YORK (AP) — Airline passengers have come to expect a tiny escape from the confined space of today's packed planes: the ability to recline their seat a few inches. When one passenger was denied that bit of personal space Sunday, it led to a heated argument and the unscheduled landing of their plane, just halfway to its destination. The fight started on a United Airlines flight because one passenger was using the Knee Defender, a $21.95 gadget that attaches to a passenger's tray table and prevents the person in front of them from reclining. The Federal Aviation Administration leaves it up to individual airlines to set rules about the device. United Airlines said it prohibits use of the device, like all major U.S. airlines. The dispute on United Flight 1462 from Newark, New Jersey to Denver escalated to the point where the airline decided to divert to Chicago's O'Hare International Airport, according to Transportation Security Administration spokesman Ross Feinstein.
TUCSON TOURISM PROJECTED TO BE 7.1% INCREASE IN 2015
Tucson will be the top market for tourism growth in 2015, with a projected 7.1% increase, according to a study by Atlanta-based PKF Hospitality Research. That compares to a 2.9% growth in demand nationwide. The city has been slower to recover than others in the West and Southwest, said Visit Tucson CEO Brent DeRaad. Local hotels haven't returned to pre-recession occupancy levels, but they saw a stronger peak season, January through April, compared to the same period last year, he said. In addition, more visitors are coming through Tucson International Airport. Visit Tucson recently launched a new marketing campaign using the slogan "Free Yourself," which highlights Tucson's laid-back, free-spirited lifestyle. Visit Tucson also reports tourism accounts for more than $150 million a year in direct tax revenue for Tucson and Pima County. Visit Tucson: https://bit.ly/1ANWHNI; PKF Hospitality Research: https://bit.ly/1p9oLII
BABY ELEPHANT Q & A
TUCSON - Dubbed "Tucson's Big Baby" on social media, the new African elephant calf at the Reid Park Zoo is creating a lot f buzz in our community and beyond. Answers to most common questions from the public: She still doesn't have a name yet. She isn't outside on any particular schedule. The baby and her mother, Semba, are bonding well. She is the first elephant ever born at the Reid Park Zoo. And, yes, she was born on the City of Tucson's birthday last Wednesday. For more updated information, the Zoo has a Baby Elephant FAQ posted on its website (link below). You can also follow the calf's progress at the Reid Park Zoo and City of Tucson social media sites (links below). Please also check out the 'Baby's Wish List' section for items the baby still needs.
Baby Elephant FAQ: https://bit.ly/1spPUoo