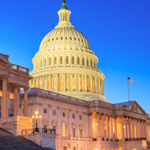 Real Estate Daily News Buzz is designed to give news snippets to readers that our (yet to be award winning) editors thought you could use to start your day. They come from various business perspectives, real estate, government, the Fed, local news, and the stock markets to save you time. Here you will find the headlines and what the news buzz of the day will be.
Friday, the Dow Jones industrial average fell 11.76 points, or 0.1%, to 16,643.01. The Standard & Poor's 500 index rose 1.21 points, or 0.1%, to 1,988.87. The NASDAQ composite gained 15.62 points, or 0.3%, to 4,828.32.
U.S. crude jumped $2.66 to close at $45.22 a barrel in New York. Oil soared to its biggest one-day gain since March, 2009 on Thursday after a report showed that the U.S. economy grew more strongly than previously estimated in the second quarter. Brent crude, a benchmark for international oils used by many U.S. refineries, rose $2.49 to close at $50.05 a barrel in London. Wholesale gasoline rose 6.8 cents to close at $1.397 a gallon. Heating oil gained 8 cents to close at $1.576 a gallon. Natural gas fell 5.5 cents to close at $2.638 per 1,000 cubic feet.
Calm on Wall Street: A turbulent week ends on a placid note — Well, that was exciting. Days after China threw the biggest scare into Wall Street in years, U.S. stocks have come surging back and ended the week Friday on a placid note that suggested the worst may be over for now. Even so, investors are buckling their seat belts for more turbulence ahead. (Yahoo)
Fed vice chair in spotlight as markets seek rate hike clues — What once seemed a sure bet — that the Federal Reserve would raise interest rates in September — suddenly appears less certain following a wild week of stock market turbulence. The market's ride and how the Fed will react provide the backdrop for the annual high-profile economic conference in Jackson Hole, Wyoming. Fed Chair Janet Yellen decided to skip this year's meeting, so Vice Chairman Stanley Fischer is commanding top attention, with investors eagerly parsing his every word. Fischer's message: Incoming economic data and market developments over the next two weeks will play crucial roles in determining whether the Fed raises interest rates at its September meeting. (Yahoo)
Subway's Growth Era Fades as New Competitors Hobble Expansion "After years of explosive growth turned it into the world's largest restaurant chain by number of locations, Subway Restaurants is in retreat. The sandwich seller is adding fewer new locations, and U.S. revenue fell 2.7 percent to $1.16 billion last year, according to a franchisee document that parent company Doctor's Associates Inc. filed with the state of Minnesota in April." (Bloomberg)
U.S. Economy Looks Much Stronger After Upward Revision of GDP Report "The U.S. economy looks much more vigorous in the second quarter than previously thought, as a report released Thursday showed businesses got off the sidelines and spent some money. The acceleration in business investment, if it's sustained, could add to the economy's momentum in the months ahead." (MarketWatch)
TPG Hires Ladder's Guggenheim to Run Real Estate Group "TPG Capital, the private equity firm run by David Bonderman, hired Ladder Capital Corp.'s Greta Guggenheim to head its newly formed real estate debt unit. Guggenheim, a co-founder and former chief investment officer at Ladder, will start as the chief executive officer of TPG Real Estate Finance Trust in January, TPG spokesman Luke Barrett said in an e-mailed statement. She will be based in New York." (Bloomberg)
Where to Retire in 2015: 150 Cities Ranked "To help advisors (and their clients) better weigh the options, WalletHub.com has ranked 150 of the largest U.S. cities in which to retire, using metrics such as cost of living and the availability of recreational activities for the elderly. Each city also carries a separate affordability, quality of life, healthcare and activities rank, the first three of which we've included in the following slides." (Wealthmanagement.com)
Lavish Office Amenities are a Must-Have for Bill Ackman "Mr. Ackman, who hopes to relocate his firm Pershing Square Capital Management into the 464,000-square-foot property located at 787 Eleventh Ave., has grand plans for his new office, according to sources. He wants to add two floors, totaling 60,000 square feet, on top of the eight-story building and install a large outdoor roof deck with a swimming pool and tennis court." (Crain's New York Business)
Apartment Volume Slides 17% in July "With $9 billion in transaction activity in July, apartment sales fell 17%, according to New York–based commercial research firm Real Capital Analytics (RCA). RCA attributed the decline in apartment sales activity to a drop-off in portfolio and entity-level transactions, which fell 65% to $1.2 billion. But RCA noted other problems as well in its report." (Multifamily Executive)
A Look at Macy's Outlet Store "Macy's has an answer to T.J. Maxx and other stores that sell deeply discounted designer brands. The department store chain, which is set to open its previously announced 'Macy's Backstage' discount stores this fall in the New York City area, gave the Associated Press an early look at one of its new outlet stores." (Associated Press)
New Dollar General Prototype Will Emphasize Fresh "Dollar General is at work on a new store prototype that will provide a faster checkout for shoppers and an increased fresh foods and health-and-beauty presence, CEO Todd Vasos said Wednesday. The new store will be rolled out to all new locations and remodels beginning next year, Vasos told analysts while reviewing quarterly financial results." (Supermarket News)
The Story of How New York Mortgage Trust Fell from Grace "New York Mortgage Trust (NASDAQ:NYMT) had a fairly rough history as the company lost the vast majority of the value within the early years following the IPO. Unfortunately, finding quality data on events that are several years ago can be difficult. Even if investors find a story, it may not be an accurate story." (Seeking Alpha)
Simon Expands in Windy City "Simon Property Group has expanded its popular Chicago Premium Outlets with an additional 250,000 square feet of outdoor shopping space. Located at 1650 Premium Outlets Blvd. in Aurora, Ill., the 10-year-old outlet center added 30 stores to what was already Chicagoland's largest outlet." (Commercial Property Executive)
What's in a billion? Facebook users hit milestone in 1 day — A billion people logged in to Facebook on a single day this week, marking the first time that many members used the world's largest online social network in a 24-hour period. The number amounts to one-seventh of the Earth's population. Monday's milestone was mostly symbolic for Facebook, which boasts nearly 1.5 billion users who log in at least once a month. But CEO Mark Zuckerberg, who founded the network in his Harvard dorm room 11 years ago, reflected on the occasion with a post. (Memphis Daily News)
US consumer spending up moderate 0.3% in July — U.S. consumers increased their spending moderately in July, as wages and salaries made their biggest jump in eight months. Spending rose 0.3% in July, helped by purchases of big-ticket items such as cars, the Commerce Department reported Friday. June's result was revised up to a matching 0.3% gain. Incomes increased 0.4% in July. The key category of wages and salaries rose 0.5%, the biggest advance since last November. The report suggests that consumer spending, which accounts for 70% of economic activity, got off to a good start in the third quarter as strong momentum from the second quarter rolled into July. (NY Times)
US court reverses ruling that found NSA program illegal — A federal appeals court on Friday ruled in favor of the Obama administration in a dispute over the National Security Agency's bulk collection of telephone data on hundreds of millions of Americans. The U.S. Court of Appeals for the District of Columbia Circuit reversed a lower court ruling that said the program likely violates the Constitution's ban on unreasonable searches. The ruling means the government can continue collecting the data for the next few months, although the program is set to expire at the end of November under legislation that Congress passed to replace it. The appeals court sent the case back for a judge to determine what further details about the program the government must provide. (Economic Times)