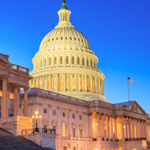 Real Estate Daily News Buzz is designed to give news snippets to readers that our (yet to be award winning) editors thought you could use to start your day. They come from various business perspectives, real estate, government, the Fed, local news, and the stock markets to save you time. Here you will find the headlines and what the news buzz for the day will be.
On Tuesday, the Dow Jones industrial average lost 139.81 points, or 0.8%, to close at 16,429.47. The Standard & Poor's 500 index fell 18.78 points, or 1%, to 1,920.21. The NASDAQ composite lost 31.05 points, or 0.7%, to 4,352.84.
Benchmark U.S. crude fell 91 cents to close at $97.38 a barrel on the New York Mercantile Exchange. Brent crude, a benchmark for international oils used by many U.S. refineries, fell 80 cents to close at $104.61 on the ICE Futures exchange in London. Wholesale gasoline fell 0.9 cent to close at $2.716 a gallon. Natural gas rose 6.3 cents to close at $3.897 per 1,000 cubic feet. Heating oil fell 2.4 cents to close at $2.847 a gallon.
DOLLAR GENERAL MULLS BID FOR FAMILY DOLLAR
NEW YORK (MarketWatch) -- Family Dollar shares FDO -1.10% climbed 2.6% and Dollar General shares DG +3.36% climbed 4.4% after reports the latter company is mulling a bid for Family Dollar, citing people with knowledge of the matter. The report comes after Dollar Tree DLTR -2.16% last month unveiled a $74.50-a-share bid for Family Dollar. Dollar Tree shares fell 1.4%. See also Fight for Penny Pinchers in the Real Estate Daily News July 29th here: https://realestatedaily-news.com/?p=11719
21st CENTURY FOX ABANDONS PURSUIT OF TIME WARNER
NEW YORK (AP) — Twenty-First Century Fox is abandoning its attempt to take over Time Warner in a proposed deal that would have combined two of the world's biggest media companies. The about-face announced Tuesday comes three weeks after Time Warner Inc. revealed that it had rejected 21st Century Fox's unsolicited $76 billion buyout offer. Besides that rebuff, 21st Century Fox CEO Rupert Murdoch cited a decline in his New York company's stock price as one of the reasons for ending the pursuit of Time Warner. With the proposed deal off the table, 21st Century Fox's board approved a plan to spend $6 billion buying back the company's stock during the next year.
GANNETT SPLITS PUBLISHING, BROADCASTING IN TWO
NEW YORK (AP) — The game of survival is on for newspapers, as USA Today owner Gannett on Tuesday became the most recent major media entity to say it will divide its print and broadcast divisions into separate companies. As consumers continue to gravitate toward online sources of news and entertainment, newspapers are increasingly being asked to fend for themselves. Gannett said its separation will leave the newspaper unit debt free and let both companies pursue growth and acquisitions more efficiently. But some observers see the rush to split less profitable print businesses from growing TV and digital operations as an ominous sign for the newspaper industry. Gannett's spinoff follows similar maneuvers by major operators such as Time Warner Inc. and News Corp. Earlier this week, the Tribune Co. completed a split with its division that publishes The Los Angeles Times and other newspapers.
YEAR-OVER-YEAR US HOME PRICES SHOW A SLOWING GAIN
WASHINGTON (AP) — U.S. home prices rose in June by the smallest year-over-year amount in 20 months, slowed by modest sales and more properties coming on the market. Data provider CoreLogic said Tuesday that prices rose 7.5% in June compared with 12 months earlier. That's a solid gain but less than the 8.3% year-over-year increase in May and a recent year-to-year peak of 11.9% in February. On a month-to-month basis, June prices rose just 1%, down from 1.4% in May. But CoreLogic's monthly figures aren't adjusted for seasonal patterns, such as warmer spring weather.
US FACTORY RISE 1.1% IN JUNE
WASHINGTON (AP) — Orders to U.S. factories increased in June, led by demand for aircraft, industrial machinery and computers and electronics. Orders rose a seasonally adjusted 1.1% compared to the previous month, the Commerce Department reported Tuesday. Factory orders had fallen 0.6% in May after three straight months of gains. An 8.4% jump in demand for commercial aircraft fueled the latest gains. But there were additional increases outside this volatile category that point to businesses investing with the expectation of economic growth. Over the past year, factory orders were up 2.5%.
PHELPS SIGNS WITH NEW SUIT COMPANY
BALTIMORE (AP) — Michael Phelps announced Tuesday that he has signed a deal with Aqua Sphere, a company that has extensive experience with triathlons and recreational swimming but will be designing a racing suit for the first time. Terms of the contract were not released, but it runs through the 2020 Tokyo Olympics. Phelps had been sponsored by Speedo since he was 16, and starred at Beijing in a high-tech suit the company designed with help from NASA. The deal ran out at the end of last year. Phelps and his coach, Bob Bowman, will be working with Aqua Sphere on a line of products beyond racing suits, all carrying the swimmer's name. In addition to success in the pool, they hope the Phelps brand will lure more people into swimming and reduce the number of drowning deaths.
EU AIRLINE SHARES DROP ON RUSSIAN AIRSPACE REPORT
MOSCOW (AP) — Shares in European airlines fell Tuesday on a report that Russia is considering cutting off the country's airspace for European flights to Asia, a move that would force costly detours. A report published by the Russian business daily Vedomosti quotes anonymous Russian officials as saying this would be a response to the sanctions the EU imposed on Moscow. The officials say the idea of limiting or cutting off the airspace is being discussed but no formal decision has been made, according to Vedomosti, a respected newspaper. Shares in Finnair, which operates a lot of flights from Northern Europe to Asia, slumped 5.6 per cent. Air France-KLM fell 3.8 per cent while IAG, the owner of British Airways, saw a 2.9 per cent drop.
OBAMA SEEKS EXECUTIVE WAYS TO LIMIT TAX INVERSIONS
WASHINGTON (AP) — Aiming to sidestep a logjam in Congress, the Obama administration is looking for steps it could take on its own to prevent American companies from reincorporating overseas to shirk U.S. taxes, officials said Tuesday. President Barack Obama has denounced so-called "tax inversions" as unpatriotic and has urged Congress to stop them, in an election-year push that Democrats hope will appeal to middle-class voters who feel corporate America isn't paying its fair share. Republicans and Democrats disagree about the best solution, rendering congressional action this year unlikely. But tinkering with inversion without going through Congress would open up Obama to charges he's unilaterally rewriting the tax code, just as House Republicans are already suing Obama for allegedly exceeding his authorities.
OBAMA ANNOUNCES $33B IN COMMITMENTS FOR AFRICA
WASHINGTON (AP) — Seeking to strengthen America's financial foothold in Africa, President Barack Obama announced $33 billion in commitments Tuesday aimed at shifting U.S. ties with Africa beyond humanitarian aid and toward more equal economic partnerships. The bulk of the commitments came from private-sector companies, including Coca-Cola and General Electric, underscoring Africa's growing appeal to businesses. The continent is home to six of the world's fastest-growing economies and a rapidly expanding middle class with increased spending power. Yet Obama noted that U.S. trade with the entire African continent is about the same as its trade ties with Brazil and that just about one per cent of U.S. exports go to sub-Saharan Africa.
'FROZEN' HELPS DISNEY 3Q PROFITS RISE 22%
LOS ANGELES (AP) — Animated hit "Frozen" continued to help boost The Walt Disney Co., as the company reported third-quarter net income that rose 22 per cent, topping analysts' expectations. The movie sold well at international box offices, in home video and lifted merchandise sales, the company said Tuesday. The Burbank, California-based company said net income in the three months through June 28 increased to $2.25 billion, or $1.28 per share, from $1.85 billion, or $1.01 per share, in the same quarter a year ago. The average estimate of analysts surveyed by Zacks Investment Research was for profit of $1.17 per share. The company said revenue climbed 8 per cent to $12.47 billion from $11.58 billion in the same quarter a year ago, and beat Wall Street forecasts. Analysts expected $12.16 billion, according to Zacks.
MGM RESORTS INTERNATIONAL RETURNS TO PROFIT IN 2Q
LAS VEGAS (AP) — MGM Resorts International reported a profit for its second quarter on Tuesday, helped by an IRS audit settlement and a strong showing among its properties on the Las Vegas Strip. CEO Jim Murren touted several new projects aimed at keeping the casino company ahead of the pack in Las Vegas, including a $375 million arena under construction on the Strip, new restaurants and an interactive Hershey's store that debuted in June. He also highlighted a remodel that's converting The hotel at the Mandalay Bay into the Delano Las Vegas, a move aimed at attracting a higher-paying customer. The Las Vegas-based casino operator's profit easily beat analysts' estimates. Its stock climbed before the market opened on Tuesday.
SUBARU RECALLS 5 MODELS FOR AIR BAG PROBLEM
DETROIT (AP) — Subaru is recalling an undetermined number of vehicles because of air bag problems that have affected much of the global auto industry. The recall covers the 2003-2005 Baja, Legacy and Outback and the 2004-2005 Impreza, as well as the 2005 Saab 9-2X made by Subaru. It only affects vehicles in Florida, Puerto Rico, Hawaii and the U.S. Virgin Islands with air bag inflators made by Takata Corp. Faulty air bags have been blamed for recalls of millions of cars in recent years.
'GLUTEN-FREE' LABELING STANDARDS KICK IN
WASHINGTON (AP) — Starting Tuesday, "gluten free" labels on packaged foods have real meaning. Until now, the term "gluten-free" was unregulated, and manufacturers made their own decisions about what it means. This new requirement is especially important for people who suffer from celiac disease and don't absorb nutrients well. They can get sick from the gluten found in wheat and other cereal grains. Under a rule announced a year ago, food manufacturers had until this week to ensure that anything labeled gluten-free contains less than 20 parts per million of gluten — ensuring that those products are technically free of wheat, rye and barley.