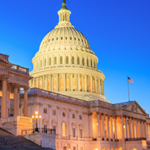 Real Estate Daily News Buzz is designed to give news snippets to readers that our (yet to be award winning) editors thought you could use to start your day. They come from various business perspectives, real estate, government, the Fed, local news, and the stock markets to save you time. Here you will find the headlines and what the news buzz for the day will be.
On Friday, the Dow Jones Industrial average fell 7.71 points, or less than 0.1%, to close at 16,437.05. The Standard & Poor's 500 index rose 4.24 points, or 0.2%, to 1,842.37. The NASDAQ composite rose 18.47 points, or 0.4%, to 4,174.66. Benchmark U.S. oil for February delivery gained $1.06 to $92.72 on the New York Mercantile Exchange.
US ECONOMY ADDS 74K JOBS; RATE FALLS TO 6.7%
WASHINGTON (AP) — It came as a shock: U.S. employers added just 74,000 jobs in December, far fewer than anyone expected. This from an economy that had been adding nearly three times as many jobs for four straight months — a key reason the Federal Reserve decided last month to slow its economic stimulus. Economists struggled for explanations: Unusually cold weather. A statistical quirk. A temporary halt in steady job growth. Blurring the picture, a wave of Americans stopped looking for work, meaning they were no longer counted as unemployed. Their exodus cut the unemployment rate from 7% to 6.7% — its lowest point in more than five years. Friday's weak report from the Labor Department was particularly surprising because it followed a flurry of data that had pointed to a robust economy.
RETAIL LIFTS EMPLOYMENT IN DECEMBER ADDING 49,200 JOBS
WASHINGTON – The National Retail Federation (NRF) issued the following statements from NRF President and CEO Matthew Shay and Chief Economist Jack Kleinhenz on the December jobs report: "The nation's retailers continued to add to their payrolls in December even in the midst of the condensed holiday shopping season," Shay said. "Retailers and merchants, especially those operating clothing and general merchandise stores, increased hiring, which may indicate a solid holiday sales season." The National Retail Federation calculated retail industry job gains at 49,200 over November and 328,600 year-over-year. "While the employment gains were much lower than anticipated, gains were made and the economy seems primed for growth," Kleinhenz said. "The shortened holiday calendar and severe weather in many parts of the country certainly impacted these figures but I suspect we will see upward revisions in the coming months."
TARGET: BREACH AFFECTED MILLIONS MORE CUSTOMERS
NEW YORK (AP) — Fallout from Target's pre-Christmas security breach is likely to affect the company's sales and profits well into the new year. The company disclosed on Friday that the massive data theft affected millions more shoppers than the company reported in December. As a result of the breach, millions of Target customers have become vulnerable to identity theft, experts say. The nation's second largest discounter said hackers stole personal information — including names, phone numbers as well as email and mailing addresses — from as many as 70 million customers as part of a data breach it discovered last month. Target announced on Dec. 19 that some 40 million credit and debit card accounts had been affected by a data breach that happened between Nov. 27 and Dec. 15. Some overlap exists between the two data sets, the company said.
OBAMA PICKS EX-BANK OF ISRAEL HEAD AS #2 AT FED
WASHINGTON (AP) — President Barack Obama took a step Friday toward reshaping the Federal Reserve under incoming chairman Janet Yellen, choosing a leading expert on the global economy to be her vice chairman. Obama said he will nominate Stanley Fischer, a former head of the Bank of Israel, for the No. 2 job at the Fed. Fischer, a dual citizen of the United States and Israel, was a long-time professor at the Massachusetts Institute of Technology. Departing Fed Chairman Ben Bernanke and Mario Draghi, the current head of the European Central Bank, were among his students. Obama also is nominating Lael Brainard as a Fed governor. Brainard served as the undersecretary for international affairs at Treasury during Obama's first term. She left the administration recently. He also is renominating Jerome Powell to the Fed for a second term. All three nominations must be confirmed by the Senate.
COURT TO RULE ON TELEVISION OVER INTERNET SERVICE
WASHINGTON (AP) — The Supreme Court will decide whether a startup company can offer live television broadcasts over the Internet without paying fees to broadcasters. The high court agreed on Friday to hear an appeal from television broadcast networks in their attempt to shut down Aereo Inc., which takes free signals from the airwaves and sends them over the Internet to paying subscribers. Broadcasters have sued Aereo for copyright infringement. The big networks have supplemented their advertising revenue with fees from cable and satellite TV companies for redistributing their stations to subscribers. If customers drop their pay-TV service and use Aereo, broadcasters would lose some of that revenue. Aereo claims what it is doing is legal because it has thousands of tiny antennas at its data centres and assigns individual subscribers their own antenna. According to Aereo, that makes it akin to customers picking up free broadcast signals with a regular antenna at home.
GADGET WATCH: A DESK THAT TELLS YOU TO STAND UP
LAS VEGAS (AP) — Sitting down all day is bad for you, or so doctors say. There's been a burst of interest in standing desks, but they're not that easy to use, and it's hard to motivate sitters to stand. Stir, a company founded by a former Apple engineer, says it has the answer: A table that will nudge you to stand, with a gentle, one-inch rise and fall of its surface. If you take the suggestion, the table rises to standing height. The table is controlled from a color touch screen. It looks as though someone has hammered an iPhone into the table's surface. To change between sitting and standing positions, you tap it twice. You can program it to make you stand, say, 35 per cent of the time. A hidden heat sensor helps the desk determine whether you're there. The screen also controls the table's Bluetooth and Wi-Fi connections. They don't do much right now, but the plan is for the table to connect to your smartphone to track your sitting and standing periods. One day, it'll also connect fitness bands such as the Fitbit to help the table figure out when you should be sitting and standing.
PROPOSED MEDICARE DRUG CHANGE STIRS ACCESS WORRIES
WASHINGTON — In a move that some fear could compromise care for Medicare recipients, the Obama administration is proposing to remove special protections that guarantee access to a broad selection of three classes of drugs — widely used antidepressants, antipsychotics and drugs that suppress the immune system in organ transplants. The administration says the change will save millions of dollars without jeopardizing patients, but patient advocates say it guts longstanding protections.
THE CITY OF TUCSON TO SELL EXCESS LAND DOWNTOWN
The City of Tucson, Arizona has decided to sell off some excess land parcels downtown and invites bids for 3 development land parcels at the North East, South East and South West corners respectively of the new Kino Parkway Overpass and 22nd Street intersection. Deadline for offers is 4:00 P.M. MST, MONDAY, FEBRUARY 24, 2014. For more information click here: www.cbre.com/tucsonland
JC PENNEY, TRACTOR SUPPLY, WALMART CEOs JOIN NRF BOARD
NEW YORK, January 13, 2014 – The National Retail Federation today announced the election of six new members to its Board of Directors as retailers from around the globe gathered in New York for Retail's BIG Show. The new additions will each serve a three-year term. "These executives are among the top thought leaders in the world of retail and will only strengthen an already diverse and well-respected board," NRF President and CEO Matthew Shay said. "Their knowledge and experience will be invaluable as we address the many issues facing retailers at a time when our industry is rapidly changing." The new board members include:
Beall's CEO Steve Knopik
J.C. Penney Corporation, Inc. CEO Myron "Mike" Ullman
SAP Senior Vice President and Head of the Global Retail Industry Business Unit Lori Mitchell-Keller
Tractor Supply Company President and CEO Greg Sandfort
Utah Retail Merchants Association President Dave Davis
Walmart U.S. President and CEO Bill Simon
The retailers were elected to the board Sunday, the opening day of NRF's 103rd Annual Convention and EXPO.