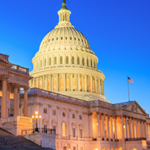 Real Estate Daily News Buzz is designed to give news snippets to readers that our (yet to be award winning) editors thought you could use to start your day. They come from various business perspectives, real estate, government, the Fed, local news, and the stock markets to save you time. Here you will find the headlines and what the news buzz for the day will be.
Wednesday, the Dow Jones industrial average soared 292.71 points, or 1.8%, to close at 16,167.97. The Standard & Poor's 500 index rose 29.65 points, or 1.7%, to 1,810.65. The NASDAQ composite rose 46.38, or 1.2%, to 4,070.06. Benchmark U.S. crude for January delivery gained 58 cents to $97.80 a barrel on the New York Mercantile Exchange.
FED TRIMS STIMULUS – STOCKS SURGE
NEW YORK, NY (Reuters) – U.S. stocks rose in volatile trading on Wednesday after the Federal Reserve announced plans to trim its stimulus program, though it said its key interest rate would stay lower for even longer than previously promised. Equities initially plunged after the release of the statement, but quickly rebounded and turned positive, with major indexes advancing to session highs. The CBOE Volatility index VIX slumped 9.8 percent. The central bank said it would reduce its monthly asset purchases by $10 billion to total $75 billion. The move is a nod to better prospects for the economy      and labor market. "I think people were prepared for this, and I think they are relieved that the Fed is starting. No one wanted this 800-pound gorilla in the market," said Wayne Kaufman, chief market analyst at Rockwell Securities in New York. While many had expected the program to continue at its previous pace into next year, the Fed had said it would begin to slow it when certain economic indicators met its targets. Strong data recently seemed to suggest that the timeline could be pushed up. Still, a survey of fund managers by Bank of America Merrill Lynch released on Tuesday revealed that only 11 percent of those polled expected a taper this week.
FACEBOOK'S ZUCKERBERG & DOZENS OF BANK FACE LAWSUIT
NEW YORK, NY (Reuters) – Facebook Inc, Chief Executive Mark Zuckerberg and dozens of banks must face a lawsuit accusing the social media company of misleading investors about its health before its $16 billion initial public offering, a federal judge said. In a decision made public on Wednesday, U.S. District Judge Robert Sweet in Manhattan said investors could pursue claims that Facebook should have prior to its May 2012 IPO disclosed internal projections on how increased mobile usage and product decisions might reduce future revenue. "The company's purported risk warnings misleadingly represented that this revenue cut was merely possible when, in fact, it had already materialized," Sweet wrote in his 83-page decision. "Plaintiffs have sufficiently pleaded material misrepresentation(s) that could have and did mislead investors regarding the company's future and current revenues." In a statement, Facebook said: "We continue to believe this suit lacks merit and look forward to a full airing of the facts." Facebook went public at $38 per share. The Menlo Park, California-based company's share price rose as high as $45 on May 18, 2012, its first day of trading, but quickly fell below the offering price and stayed there for more than a year.
BP ENGINEER FOUND GUILTY OF OBSTRUCTING JUSTICE
(Reuters) – An engineer charged in connection with the 2010 BP oil well blowout in the Gulf of Mexico was found guilty of one count of obstructing justice by a federal jury on Wednesday, officials said. Kurt Mix, 52, now a former BP Plc employee, had faced two counts of obstruction for deleting hundreds of messages he exchanged with his supervisor and a contractor in the weeks after the spill. He was part of a team that scrambled to plug the Macondo well and figure out how much oil was leaking in what became the worst offshore environmental disaster in U.S. history. The Macondo well explosion on April 20, 2010, killed 11 workers on the Deepwater Horizon drilling rig and triggered an 87-day oil spill in which millions of gallons of crude flowed into the Gulf of Mexico. During the two-week trial, government lawyers painted Mix as a loyal member of the drilling team who tried to shield BP from blame by deleting text and voice messages that may have proven BP lied about how much oil was escaping into the gulf. Defense attorneys, who do not deny Mix deleted messages, insisted he had no ill intent
GLENDALE'S FISCAL FORECAST GRIM
GLENDALE, AZ – In a five-year financial forecast released last week, Glendale's new finance director, Tom Duensing, paints a sobering picture for Glendale Mayor Jerry Weiers and their City Council, projecting an $8.6 million deficit for the coming fiscal year. In addition, the deficit nearly triples once a temporary sales tax in the community expires three years later. At $31.5 million next year, the City's debt payments will be 17 percent of its $181 million general fund operating budget.  Most of the debt payments are for sports and entertainment venues that have not generated the revenues that were originally projected. The heavy debt led bond rating agencies to downgrade the City in recent years. Duensing says the council will have to decide how to raise revenue or reduce spending to mitigate the deficit. From the Arizona Republic: http://bit.ly/J5pqaB
US HOME CONSTRUCTION HITS HIGHEST PACE IN 5 YEARS
WASHINGTON (AP) — U.S. builders broke ground on homes at the fastest pace in more than five years, strong evidence that the housing recovery is accelerating despite higher mortgage rates. The Commerce Department said Wednesday that developers began construction on houses and apartments in November at a seasonally adjusted annual rate of 1.09 million. That's 23 per cent more than October's pace of 889,000 and the fastest since February 2008, just a few months after the recession began. Construction of single-family homes jumped 21 per cent to an annual pace of 727,000, also the highest in more than five years. Apartment construction soared 26 per cent to a 354,000 annual pace. Permits for future building slipped 3 per cent to just over 1 million, down from 1.04 million in October. The drop reflected a decline in apartments, which can be volatile. Permits for single-family homes rose.
DELTA: NO VOICE CALLS ON OUR PLANES
MINNEAPOLIS (AP) — Delta Air Lines won't allow passengers to make voice calls from its planes. Right now, federal rules prohibit voice calls on planes. But the government is indicating that it might loosen those rules. If that happens, it could be up to airlines to set their own policies. On Wednesday, Delta went ahead and said, in effect, hang up and enjoy the view from 40,000 feet. CEO Richard Anderson told workers in a memo that the airline will not allow cell calls or internet-based voice communications on mainline or Delta Connection flights, which are operated by other airlines under contract for Delta based on customer and employee preference. Atlanta-based Delta is one of the world's biggest airlines.
JPMORGAN CHASE SUES FDIC FOR MORE THAN $1 BILLION
JPMorgan is suing the Federal Deposit Insurance Corp. to recover more than $1 billion tied to its purchase of Washington Mutual when that bank failed in 2008. In a federal court complaint, the biggest U.S. bank said that the FDIC failed to honor obligations under the Washington Mutual agreement, and that has subjected JP Morgan to massive liability. The FDIC became the receiver for Seattle-based Washington Mutual when it collapsed during the height of the financial crisis in September 2008. It was the largest bank failure in U.S. history. The FDIC brokered the sale of Washington Mutual's assets to JP Morgan for $1.9 billion. JPMorgan said the FDIC made promises to indemnify or protect the bank against liabilities if it stepped in. New York-based JP Morgan Chase & Co. said in a court filing Tuesday that the FDIC later declined to acknowledge that government and investors' claims against JP Morgan for sales of Washington Mutual's risky mortgage-backed securities should have been claims against the receivership, not the bank.
FORD WARNING ON PRICING, PROFIT MARGIN HITS STOCK
DETROIT (AP) — Ford Motor Co. warned of tough price competition and harder-to-reach profit targets Wednesday, a sign that the company and the auto industry face a tougher road after four years of robust recovery from the Great Recession. Ford said its pretax profit next year would drop as much as $1.5 billion below a near-record level of $8.5 billion in 2013. The company will have to slow price increases in North America — or even boost discounts on some models — and its costs will rise because of an ambitious launch of almost two dozen vehicles worldwide. U.S. auto sales have risen by more than 1 million vehicles annually since 2009, but many analysts have said that pace isn't sustainable.
UK TO ISSUE PLASTIC BANKNOTES IN 2016
LONDON (AP) — The Bank of England says it will start issuing plastic bank notes for the first time in its 300-year history. The decision comes after a three-year research program found that plastic notes stay cleaner for longer, are more difficult to counterfeit and last more than twice as long as than cotton paper. The central bank said Wednesday that cash made from polymer, rather than cotton paper, will debut when a new 5 pound ($8) note featuring wartime Prime Minister Winston Churchill rolls out in 2016. Bank governor Mark Carney said the polymer notes are "the next step" in ensuring trust and confidence in money.
VOTER-APPROVED ROAD REPAIR WORK CONTINUES
TUCSON – Southern Arizona Paving and Construction Co., under contract with the City of Tucson Department of Transportation (TDOT), is continuing its road repair program associated with the voter-approved $100 million, five-year street bond program. Today, through Jan. 3, crews will be working on Glenn Street, from Oracle Road to Alvernon Way.  The work will take place from 8 a.m. – 5 p.m. Travel lane restrictions will be in place during the work period, however at least one lane of travel will be maintained in both directions. Read the news release from Tucson Department of Transportation: http://1.usa.gov/19cCB6A
TUCSON WATER WORK TO BEGIN NEAR UNIVERSITY OF ARIZONA
TUCSON – Tucson Water will be replacing a water main and installing new services for the Park Avenue Housing project, a new student housing complex. The work begins Monday and will require the closing of Park Avenue, from Speedway Boulevard to 2nd Street, through Jan. 10. Park Avenue, from Speedway Boulevard to 1st Street, will also be closed from Jan. 24 – 26, 2014, for the removal of the crane at the Park Avenue Housing project. Businesses in this area will remain open and accessible during the project. Read the news release from Tucson Water: http://1.usa.gov/JHTJpc
DOWNTOWN PARADE OF LIGHTS THIS SATURDAY
TUCSON – The annual tradition of holiday floats and lights typically attracts 30,000 people to the downtown area. The parade features an eclectic mix of community entries, including storm troopers, dog groups, accordion players, high school marching bands, church groups and local dignitaries.  You'll also see car, scooter, and motorcycle clubs; dance troupes, mariachi, folklorico groups, and more. Mayor Jonathan Rothschild will light the tree at the Main Library at 5:45 p.m., just before the 19th Annual Parade of Lights starts at 6:30 p.m. at Armory Park, 221 S. Sixth Ave. From Downtown Tucson Partnership: http://bit.ly/1fnyKls
TUCSON CITY COUNCIL CLEARS DELINQUENT DEBTS
TUCSON – The Mayor and Tucson City Council voted unanimously Tuesday to write off more than 25,000 delinquent accounts, representing $9.8 million owed to the City. Tucson officials use write-offs so they don't overstate the amount of revenue the City expects to receive in its financial statements, Finance Director Silvia Amparano said. Even though the money is stricken from the City's financial statements, it doesn't mean the delinquent account holders are off the hook. Amparano said the accounts will still be pursued by Tucson's collection agencies.