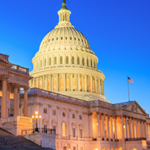 Real Estate Daily News Buzz is designed to give news snippets to readers that our (yet to be award winning) editors thought you could use to start your day. They come from various business perspectives, real estate, government, the Fed, local news, and the stock markets to save you time. Here you will find the headlines and what the news buzz for the day will be.
Tuesday, the Dow Jones industrial average rose 139.55 points, or 0.8%, to 17,868.76. The Standard & Poor's 500 index gained 21.85 points, or 1.1%, to 2,068.59. NASDAQ composite climbed 61.63 points, or 1.3%, to 4,787.64.
Benchmark U.S. crude fell $2.84 to close at $50.02 a barrel in New York. Brent crude, a benchmark for international oils used by many U.S. refineries, fell $1.91 cents to close at $56.43 in London. Wholesale gasoline fell 2.6 cents to close at $1.552 a gallon. Heating oil fell 4 cents to close at $1.833 a gallon. Natural gas rose 8 cents to close at $2.677 per 1,000 cubic feet.
TUCSON GEM AND MINERAL SHOW® KICKS OFF THURSDAY
TUCSON – This weekend's 61st annual Tucson Gem and Mineral Show® is expected to pack the Tucson Convention Center (TCC). The original Tucson Gem Show, presented by the Tucson Gem and Mineral Society, marks the final weekend of the two weeks of mineral madness, pulling in thousands of treasure hunters from around the world. Free seminars and a Junior Education Area make this show a big draw for local families, too. Tickets to the four-day show can be purchased at the door each day, at the TCC Ticket Office, by calling (520) 791-4101, or online via Ticketmaster (link below). Children 14 and under get in free with a paying adult. Hours are 10 a.m.-6 p.m. Thursday-Saturday and 10 a.m.-5 p.m. Sunday.
Tucson Gem, Mineral & Fossil Showcase: http://bit.ly/1ld0WP8
Tucson Gem and Mineral Society: http://bit.ly/1Cb49kv
Ticketmaster: http://bit.ly/VTKJT0
TCC: http://1.usa.gov/1kJJBs2
NEW COMPANIES GET SUPPORT FROM LOCAL BUSINESS INCUBATOR
TUCSON – Startup Tucson's Thryve Next growth accelerator program will help 12 newly-started companies grow and create jobs. The businesses already have begun a rigorous 14-week training and mentorship program, based on a curriculum from courses at the University of Arizona, Stanford University, and the Massachusetts Institute of Technology. Thyrve Next focuses on young, high-potential companies with annual revenues between $150,000 and $500,000. Last year, Startup Tucson was awarded a five-year, $1.44 million contract from the U.S. Small Business Administration's ScaleUp America program. The City of Tucson provided an additional $50,000 through a competitive grant process. Startup Tucson: http://bit.ly/1uAfnl5
LET HACKERS IN: EXPERTS SAY TRAPS MIGHT BE BETTER THAN WALLS
SEOUL, South Korea (AP) — Ever since the Internet blossomed in the 1990s, cybersecurity was built on the idea that computers could be protected by a digital quarantine. Now, as hackers routinely overwhelm such defences, experts say cybersecurity is beyond due an overhaul. Their message: Neutralize attackers once they're inside networks rather than fixating on trying to keep them out. First they need to convince a conservative business world to gamble on a different approach. And having sold generations of defensive systems that consistently lagged the capabilities of the most advanced hackers, the industry itself must overcome skepticism it's flogging another illusion of security.
OIL ON WILD RIDE; HOW WILL IT END?
NEW YORK (AP) — The price of oil is on a wild ride, and there is little agreement on where it's headed. After falling nearly 60% from a peak last June, the price of oil bounced back more than 20% as January turned to February. Then, on Tuesday, it sunk 5%, closing just above $50. Oil has fallen or risen by 3% or more on 14 of 27 trading days so far this year. By comparison, the stock market hasn't had a move that big in more than three years. Predicting prices is especially tricky now because the oil market has never quite looked like this. Oil price collapses of the past were triggered either by plummeting demand or an increase in supplies. This latest one had both.
CENTRAL EUROPEANS FEEL CRUSHED BY SWISS FRANC LOANS
BUCHAREST, Romania (AP) — Elvis Constantin Cluci and his wife had planned a second child, their dreams set on a little brother for their 2 1/2 year-old daughter. But due to a surge in the Swiss franc that caused the Romanian couple's mortgage payments to rise, not only is another child out of the question but they have had to send their daughter to live with grandparents 100 kilometres (60 miles) away. Now they see her only once or twice a month. They simply cannot afford both day care and their mortgage on a small studio apartment in Bucharest. They can barely even scrape together the gas money to drive to see her. On Jan. 15, the Swiss national bank ended a policy meant to limit the franc's value against the euro — causing the franc to surge. That move by one of Europe's richest countries is adding to the financial despair of hundreds of thousands of people across some of the poorest regions of the continent due to mortgages taken out years ago in Swiss francs.
COKE BENFITS FROM HIGHER PRICES IN NORTH AMERICA
NEW YORK (AP) — Coca-Cola reported a profit that topped Wall Street expectations Tuesday as it stepped up marketing and fetched higher prices for sodas in North America. The better-than-expected results helped send up the company's shares, even though quarterly profit was dragged down 55 per cent by unfavorable currency rates overseas and one-time charges related to cost-cutting. The world's biggest beverage maker has been struggling to boost global sales volume and said it expects 2015 to be another challenging year. To make up for weak volume gains at home, the company has been using a variety of tactics including a focus on "mini-cans" and smaller bottles that are positioned as premium offerings and help push up revenue.
US JOB OPENINGS RISE TO 14-YEAR HIGH; JOB QUITS, HIRING UP
WASHINGTON (AP) — The number of available jobs posted by U.S. employers rose in December to the highest level in 14 years, a sign recent strong job gains will likely continue. Employers also filled more jobs and more employees quit, two additional signs of an improving labor market. Job openings rose 3.7% to a seasonally adjusted 5 million, the Labor Department said Tuesday. That is the most since January 2001. Total hires also increased 1.9% to 5.1 million, the most in more than seven years.
US WHOLESALE STOCKPILES RECORD SMALLEST GAIN IN 17 MONTHS
WASHINGTON (AP) — U.S. wholesale businesses increased their stockpiles in December at the slowest pace in 17 months, and sales were weak for a fifth month. Wholesale stockpiles edged up a slight 0.1 per cent in December, the smallest increase since a similar 0.1% rise in July 2013, the Commerce Department reported Tuesday. Inventories had been up 0.8% in November. Sales at the wholesale level fell 0.4% in December, matching the drop in November. Sales have either fallen or stayed unchanged for five consecutive months.
INVESTORS SEEKS $8B GM STOCK BUYBACK, SEAT ON BOARD
DETROIT (AP) — A General Motors stockholder representing four investment funds has told the company he'll seek a seat on its board at the annual meeting this summer and will push for an $8 billion stock buyback to take place by next year. Harry Wilson, a former hedge fund manager and one-time member of the Obama administration task force that helped to restructure GM and Chrysler in 2009, disclosed his plans in a meeting with GM CEO Mary Barra on Feb. 3.
ANOTHER FAILED REVEL SALE TYPIFIES ATLANTIC CITY'S WOES
ATLANTIC CITY, N.J. (AP) — Nothing screams "failure" louder than a $2.4 billion casino that nobody wants, even at a 96% discount. And nothing typifies the fading fortunes of Atlantic City's gambling market more than Revel, which was supposed to help rejuvenate the struggling resort when it opened less than three years ago but wound up becoming its most spectacular flop. On Tuesday, the casino's owners cancelled a deal to sell it for $95.4 million to a Florida developer — the second time in three months a sale has fallen through, and a move that leaves no apparent buyer waiting in the wings.
US SAYS LONG TARMAC DELAYS FELL TO LOWEST LEVEL IN 2014
DALLAS (AP) — There were no super-long tarmac delays for airlines in December, making 2014 the best year on record for the fewest such incidents. The U.S. Department of Transportation said Tuesday that for all of 2014, there were 30 domestic flights with ground delays topping three hours. Under rules that took effect in 2010, airlines can be fined for such long delays. The department said that in the year before the rules were put into place, there were 868 domestic flights stuck on the ground for more than three hours.
HALLIBURTON SAYS IT WILL ELIMINATE AT LEAST 5,000 JOBS
NEW YORK (AP) — Oil and gas drilling services company Halliburton said Tuesday that it will eliminate at least 5,000 jobs in response to falling oil prices. The Houston company said it will lay off 6.5% to 8% of its staff, which represents 5,005 to 6,160 employees based on its total from the end of 2014. The company said the cuts will come from all areas of its operations and that the moves are necessary because of the difficult market. Halliburton did not provide any details on the timing of the cuts or what the moves might cost.
KRAFT'S CAPRI SUN TO DROP HIGH FRUCTOSE CORN SYRUP
NEW YORK (AP) — Kraft Foods says it will start sweetening its Capri Sun drinks with sugar instead of high-fructose corn syrup. The company says the change will apply to its original Capri Sun drinks, and that the number of calories will go down to 50 per pack, from 60. Capri Sun sales have fallen for the past three years, according to Euromonitor International. Packaged food makers have come under pressure to position their products as more natural or wholesome, in line with changing tastes.