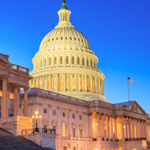 Real Estate Daily News Buzz is designed to give news snippets to readers that our (yet to be award winning) editors thought you could use to start your day. They come from various business perspectives, real estate, government, the Fed, local news, and the stock markets to save you time. Here you will find the headlines and what the news buzz for the day will be.
Wednesday, the Dow Jones industrial average fell 6.62 points, or 0.04%, to 17,862.14. The Standard & Poor's 500 index lost 0.06 of a point, less than 0.01%, to 2,068.53. The NASDAQ composite rose 13.54 points, or 0.3%, to 4,801.18.
Benchmark U.S. crude fell $1.18 to close at $48.84 a barrel in New York. Brent crude, a benchmark for international oils used by many U.S. refineries, fell $1.77 to close at $54.66 in London. Wholesale gasoline fell 0.9 cent to close at $1.543 a gallon. Heating oil fell 1.9 cents to close at $1.814 a gallon. Natural gas rose 12 cents to close at $2.797 per 1,000 cubic feet.
NATIONAL ECONOMISTS HEADLINE TAR FORECAST MEETING
WHAT:   Tucson Association of REALTORS® Annual Economic Forecast
WHERE: 2445 N. Tucson Blvd starts at 9:30 am
WHO:     Dr. Lawrence Yun, National Association of REALTORS®
Chief Economist and Senior Vice President of Research
Dr. George Hammond, University of Arizona
Eller College of Management
Director of the Economic and Business Research Center
Dr. Hammond is the Tucson region's leading economic expert.  He contributes frequently to national news services, such as NBC Nightly News, the New York Times, and the Wall Street Journal. Dr. Yun appears in the national print and broadcast media to comment on real estate market trends.  He has testified before Congress and participated in national forecasting panels such as the Harvard University Industrial Economist Council.  USA Today has named him as one of the nation's Top 10 Economic Forecasters.
KB HOMES SAYS NEW HOME ORDER UP 25%
NEW YORK (AP) — In a fresh sign of the recovering U.S. housing market, KB Home said Wednesday that its orders for new homes so far in its current quarter jumped 25 per cent compared with the same period a year ago. The homebuilder said that it received 1,499 orders in the period running from Dec. 1 through Feb. 6, up from 1,201 a year earlier. In all, it said its orders were worth $519.2 million, up 26 per cent from $413.7 million a year ago.
IRS APOLOGIZES FOR SEIZING BANK ACCOUNTS OF BUSINESSES
WASHINGTON (AP) — Pressured by Congress, the IRS said Wednesday it is changing its policies and apologizing for seizing banks accounts from otherwise law-abiding business owners simply because they structured bank transactions to avoid federal reporting requirements. Their alleged crime: routinely making bank deposits of less than $10,000. That allowed the business owners to avoid reporting requirements designed to catch drug dealers and money launderers. IRS Commissioner John Koskinen told Congress that the IRS is changing policies to prevent the seizures, as long as the money came from legal means.
RETAILERS CALL ON WHITE HOUSE TO INTERVENE IN WEST COAST PORT DISPUTE
WASHINGTON – The National Retail Federation issued the following statement today from Vice President for Supply Chain Jonathan Gold on the news that terminal vessel operations at the West Coast ports have been suspended: "The continued intransigence by labor and management to reach a new contract is unacceptable. Retailers and the rest of the supply chain are frustrated beyond belief. "The slowdowns need to end. The brinkmanship needs to stop. The ILWU and PMA are delaying cargo and merchandise in the short-term while harming the competitiveness of the West Coast ports in the long-term. This stalemate is hurting American businesses, their employees and consumers. "If the ILWU and PMA are serious about reaching a new labor contract, they need to remain at the table. "It's time for the White House to immediately engage in this critically-important economic priority and force the two sides to remain at the negotiating table until a deal is done. The time for monitoring has passed. The time for action has come."
2014's RETAIL CLOSINGS DON'T REFLECT IMPROVING ECONOMY
U.S. retailers and restaurateurs announced plans to close 5,500 establishments in 2014, according to ICSC Research and PNC Real Estate Research. This is quite a jump from the previous year's record low of 2,500 announced closings. But about 80 percent of the closures in 2014 were announced in the first two quarters of the year, before the economy began to accelerate. When only the latter halves of each year are compared, the combined third-quarter and fourth-quarter closing count in 2014 is actually 18.7 percent less than for the comparable period in 2013. The 69.6 million square feet associated with the 2014 total remains near the 2011 figure of 65.3 million square feet. In addition, the 2014 space reduction represents only 0.4 percent of the total inventory of retail space in the country for the year. Philadelphia was the U.S.market that lost the most space to store closings last year, with about 1.5 million square feet of space going dark. Delia's, Naartjie, Destination Maternity, Sports Authority and Bottom Dollar were among the chains planning to close the most stores. ICSC members can download the full report here.
AMID NOISE OVER GREECE, EUROPEAN ECONOMY QUIETLY PICKING UP
BRUSSELS (AP) — With all the noise and uncertainty surrounding Greece, it's been easy to overlook the growing signs of economic recovery in Europe. A raft of indicators have pointed to a pick-up in activity that puts the 19-country eurozone economy in a position to do better than expected this year — provided it doesn't stumble into a messy Greek exit from the euro or relations deteriorate between the West and Russia over the conflict in Ukraine. Fourth quarter figures on Friday aren't expected to show a big improvement yet, with most economists predicting mild growth of 0.2% for the second quarter running.
FIRES, DEATHS CONTINUE AFTER JEEP FUEL TANK RECALL
DETROIT (AP) — As Kayla White slowed her SUV behind two other cars to exit a suburban Detroit freeway on Veterans Day, it was rammed from behind by a Cadillac STS. Her red 2003 Jeep Liberty bounced off a Nissan in front of it, rolled onto its side and exploded in flames. Other drivers ran to help but were forced back by the heat. Firefighters arrived in just three minutes but were too late. White, a 23-year-old restaurant hostess who was eight months pregnant, died of burns and smoke inhalation. White is one of more than 70 people killed in fires involving older Jeeps with plastic fuel tanks mounted behind the rear axle.
RITE AID SPENDS $2B ON PUSH INTO PHARMACY BENEFIT MANAGEMENT
CAMP HILL, Pa. (AP) — Rite Aid's $2 billion acquisition of a pharmacy benefits manager steers the drugstore chain toward a potentially lucrative focus for health care companies: Finding ways to tame customer costs. The nation's third-largest drugstore chain is buying EnvisionRx which, like all pharmacy benefit managers, can exercise considerable influence over how much patients pay for their medications. So-called PBMs run prescription drug plans for customers that include employers and insurers. They negotiate prices with drugmakers, process mail-order prescriptions and try to keep tabs on whether patients are taking their medicines, all in an attempt to keep costs down for their customers.
BALANCING CAMPAIGN AND SMALL BUSINESS ON VITTER'S AGENDA
NEW YORK (AP) — The new chairman of the Senate Committee on Small Business & Entrepreneurship has big issues on his agenda, but he'll have to fit them in with a high-profile gubernatorial campaign. David Vitter, who became chairman last month when the Republican Party took control of the Senate, is the front-runner in this year's race for Louisiana governor. His strategy? Work on small business issues when he's in Washington, and focus on Louisiana during weekends and congressional recesses. He's not worried. It's a routine he says he's followed for years.
MERGING MONEY? COUPLES LIVING TOGETHER TOGETHER NEED A FINANCIAL PLAN
NEW YORK (AP) — Budgets are not romantic, but unwed couples who want to live together should break out a calculator before calling the moving trucks. Creating a financial plan can help prevent arguments and unpleasant surprises, and protect each person from costly financial missteps. And if they merge their finances carefully, couples can make living together a big money saver. The number of unmarried couples choosing to live together continues to grow. More than 7 million U.S. households were led by unmarried couples in 2013, up 1.7% from the year before, according to estimates by the U.S. Census Bureau.
US BUDGET DEFICIT RUNNING 6.2% HIGHER THAN LAST YEAR
WASHINGTON (AP) — The federal government ran a bigger deficit in January, pushing the imbalance so far this budget year up 6.2 per cent from the same period a year ago. The Treasury Department said Wednesday the deficit for January stood at $17.5 billion compared to $10.3 billion a year ago. For the first four months of the budget year that began in October, the deficit widened to $194.2 billion from $182.8 billion during the same period last year.
OIL'S SLUMP A BLOW TO MEXICO AMID TOUTED ENERGY REFORMS
MEXICO CITY (AP) — The lowest oil prices in nearly six years couldn't have come at a worse time for Mexico, which last year opened up oil-sector investment to private companies for the first time in decades. The landmark energy reform aimed to boost revenue by enabling Mexico to tap undeveloped fields and adopt newer technology to reverse a decade-long slide in production. Instead, the drop in oil prices has forced Mexico's government to slash $8.4 billion from its 2015 budget, with most of the cutbacks expected to come in the energy sector. Analysts predict the energy partnerships made possible by the reform will attract initial bids lower than anticipated, some exploration projects will be delayed, and state oil company Pemex will see a cash crunch and slow job growth.
ASTRA ZENECA TO PAY $7.9 MILLION OVER KICKBACK ALLEGATIONS
DOVER, Del. (AP) — Pharmaceutical manufacturer AstraZeneca LP will pay $7.9 million to settle allegations that it engaged in a kickback scheme involving the heartburn medicine Nexium, U.S. Justice Department officials said Wednesday. The settlement stems from a whistleblower lawsuit filed in 2010 on behalf of the government by two former AstraZeneca executives. The lawsuit, filed in federal court in Delaware, home to AstraZeneca's U.S commercial headquarters, had remained sealed until this week.
MILK ALLERGY? WATCH THE DARK CHOCOLATE
WASHINGTON (AP) — Does your sweetheart have a milk allergy? You may want to hold off on a dark chocolate Valentine. Although dark chocolate generally isn't made with milk, a new Food and Drug Administration study released Wednesday shows that there are traces of milk in some of the candies. The agency found that 55 of 93 bars of dark chocolate "without any clear indication of the presence of milk" on their labels contained some level of milk. The agency also found that 2 out of 17 dark chocolate bars that were labeled "dairy free or allergen-free" contained milk.
SUNDAY DEADLINE DRIVING HEALTH LAW SIGN UP FOR 2015
WASHINGTON (AP) — Ahead of a Sunday deadline, consumers are stepping up to enroll for 2015 coverage under President Barack Obama's health care law, administration officials said Wednesday. The number of people signing up jumped last week, the Health and Human Services Department reported. Nearly 276,000 signed up in the 37 states served by the federal insurance marketplace, compared with about 180,000 the previous week. Although enrolment centers haven't seen the same long lines as last year, volunteers from Austin, Texas, to Columbus, Ohio, report a surge this week, not yet captured in official numbers. And the revamped HealthCare.gov website so far has avoided last year's technology meltdown.
ENJOY A SUNDOWNER WITH NANDI
TUCSON – The Reid Park Zoo is hosting a "Sundowner" this month with Nandi the baby African elephant and the rest of the herd. Get a six-month update on Nandi and hear about the challenges and joys of caring for her in the Expedition Tanzania exhibit. In Africa, a Sundowner refers to cocktails at sunset in a beautiful outdoor setting. Participants will have the rare opportunity to tour the Elephant Care Center, while also enjoying food and beverages. Proceeds from this event will benefit Reid Park Zoo's education programs, capital projects, and conservation efforts. A portion of the ticket price is tax deductible. The program, hosted by the Zoological Society, has limited seating, and reservations must be made in advance by following the link below or calling (520) 881-4753. Tickets and information about Sundowner: https://bit.ly/1yhs1AH
WHAT HAPPENS TO YOUR RECYCLING?
TUCSON – Take a tour of the ReCommunity Material Recovery Facility (video link below) and see where all of your recyclables go. Also, learn how to make the right choices when discarding materials to reduce recycling contamination rates.
Watch the video from Tucson 12: https://bit.ly/1rv3YKX
JENNIE FINCH SOFTBALL CAMP RETURNS TO TUCSON
TUCSON – University of Arizona Softball alumna Jennie Finch is hosting another training camp in Tucson later this year. The camp sites were announced this week and Tucson's Lincoln Park is on the list for Oct. 24-25. NewsNet will offer more details and signup information as the date nears, but early registration already is available online at the link below. Finch hosted a successful camp in Tucson last November.
Register for Jennie Finch Softball Camp: https://bit.ly/1CdQ5a8
Tucson Parks and Recreation Department: https://1.usa.gov/1ua6RJt
ADOPT A PET FOR VALENTINE'S DAY
TUCSON – Pima Animal Care Center (PACC) is hosting a three-day pet adoption event Feb. 13-15 as part of PetSmart Charities National Adoption Weekend. The event runs from 10 a.m. to 3 p.m. each day and all adoption fees for dogs and cats will be waived. Licensing fees still apply. Animals will be available for adoption at the PACC shelter on North Silverbell Road, the PetSmart on I-19 (dogs only), and the PetSmart at Oracle and Wetmore (cats only). PACC: https://1.usa.gov/1jKFUVK
DOWNLOAD APP TO REPORT GRAFFITI IN TUCSON
TUCSON – Graffiti Protective Coatings and the City of Tucson have a smartphone application for reporting graffiti. MyTucson is a free download on the iOS App Store and Google Play for Android.
Download MyTucson for iOS: https://bit.ly/1bjtIJr
Download MyTucson for Android: https://bit.ly/1dCj2jp
City of Tucson apps: https://1.usa.gov/1vknBch
Watch a University of Arizona Athletics PSA about the app: https://bit.ly/JLX8TO