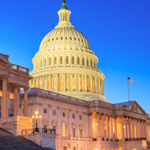 Real Estate Daily News Buzz is designed to give news snippets to readers that our (yet to be award winning) editors thought you could use to start your day. They come from various business perspectives, real estate, government, the Fed, local news, and the stock markets to save you time. Here you will find the headlines and what the news buzz for the day will be.
The U.S. stock market finished slightly lower on Wednesday, adding to its losses so far this year. A survey on hiring did little to ease uncertainty about the health of the economy. The Dow teetered between slight gains and losses as the sell-off eased by late afternoon. But the upswing ultimately didn't hold.
On Wednesday, the Dow Jones industrial average dipped 5.01 points, 0.03%, to 15,440.23. The Standard & Poor's 500 index fell 3.56 points, or 0.2%, to close at 1,751.64. The NASDAQ composite dropped 19.97 points, or 0.5%, to 4,011.55.
For the week so far, the Dow is down 258.62 points, or 1.7%. The S&P 500 is down 30.95 points, or 1.7%. The NASDAQ is down 92.33 points, or 2.3%.
For the year so far, the Dow is down 1,136.43 points, or 6.9%. The S&P 500 is down 96.72 points, or 5.2%. The NASDAQ is down 165.04 points, or 4.0%.
SIMON PROPERTY NAMES CEO OF STRIP CENTER SPINOFF
Simon Property Group has tapped real estate executive Mark Ordan to head a planned spinoff of its smaller enclosed shopping centers and strip shopping centers, called Washington Prime Group. Ordan has served as CEO of Sunrise Senior Living and CEO of Mills Corp. Simon Property's strip-center assets deliver 3.3% of the REIT's overall net operating income. Simon Property executives have said they believe that as an independent unit, the new REIT can better target acquisitions and development.
WESTFIELD REPORTS 2.3% EARNINGS INCREASE AS IT WEIGHS OPTIONS
Westfield Group reported a 2.3% increase in its earnings last year, thanks to gains in its property management and development units. The company is weighing a number of possibilities right now including a potential break up of its operations and listing in the U.S., Sydney or London.
ARIZONANS WATCH GOVERNOR VETO CONTROVERSIAL BILL
PHOENIX - Many Arizonans and people across the country watched Gov. Jan Brewer veto SB 1062 on Wednesday, the bill that passed through both houses without any prior attention. Supporters of the bill claim it would expand religious protections in state law.  Critics claim the bill would allow businesses to discriminate and refuse service to LGBT people and others. According to state law, Gov. Brewer had until the end of the day on Saturday to sign, veto it, or allow it to become law without her signature. Meanwhile, the Human Rights Campaign recently examined 137 U.S. cities, grading each area's laws and policies for LGBT individuals based on 47 criteria is six categories. Tucson scored 83 out of 100 points, while Phoenix scored 70.
UNIVERSITY OF ARIZONA FILLS NEW VICE PRESIDENT POSITION
TUCSON - A senior administrator from Texas has been hired as the new UA Vice President for Strategic Planning and Analysis. Barbara White Bryson will be responsible for setting and meeting progress goals of the school's new strategic plan. The plan, approved a few months ago, aims to create a bigger, better institution with more job-creating potential over the next decade. Bryson will start her job next month, earning $260,000 a year. As Associate Vice President for Facilities, Engineering & Planning at Rice University, Bryson led project management, facilities, engineering and central plant operations, and oversaw major construction programs.
NOMINATIONS UNDERWAY FOR BICYCLE-RELATED AWARDS
TUCSON - The Tucson-Pima County Bicycle Advisory Committee (T-PCBAC) is seeking nominations for its fifth annual Bicycling Advocate of the Year, Bicycle Commuter of the Year, and Bicycle Friendly Business of the Year awards. Nominations are due by March 5th and should include a couple of paragraphs in support of the nominees, along with contact information. Nominations should be submitted via email to T-PCBAC Chair Ian Johnson at ianjohn27@gmail.com.
PIMA COUNTY LAUNCHES MAPPING TOOL TO HELP WITH HEALTHCARE ENROLLMENT
TUCSON - The Pima County Health Department recently added a new mapping tool to its website to help residents locate Affordable Care Act (ACA) resources near their homes. Pima County Health Department Director, Dr. Francisco Garcia, says the primary goal of the interactive website is to take people to "the right place," meaning either to a federal site or state site where they can enroll for health insurance through the Marketplace. There also is a phone number for those who would rather speak to a person directly, (520) 243-7770 option #3. This Saturday, Pima County is hosting an event where health professionals will be providing free health insurance enrollment assistance. "Cover Pima County!" will be in 14 locations throughout the County at different times of the day.