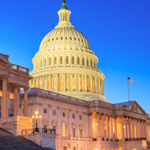 Real Estate Daily News Buzz is designed to give news snippets to readers that our (yet to be award winning) editors thought you could use to start your day. They come from various business perspectives, real estate, government, the Fed, local news, and the stock markets to save you time. Here you will find the headlines and what the news buzz for the day will be.
The Dow Jones industrial average lost 179 points, or 1.1%, to close at 16,257 Monday. The Standard & Poor's 500 index fell 23 points, or 1.3%, to 1,819. The NASDAQ composite fell 61 points, or 1.5%, to 4,113. Benchmark U.S. oil for February delivery was down 92 cents to close at $91.80 in New York.
ARIZONA LEGISLATURE CONVENES 2014 REGULAR SESSION
PHOENIX – Monday was opening day of the 2014 session of the Arizona Legislature. Governor Jan Brewer announced during her State of the State address Monday that she has signed an executive order abolishing Child Protective Services, replacing it with a stand-alone, cabinet-level agency. The new agency will be steered by Charles Flanagan, who is heading up the independent CARE review team Brewer created to look into thousands of uninvestigated child abuse reports, increasing K-12 performance-based school funding, and creating a more competitive business climate. A big challenge to overcome is a projection from the Joint Legislative Budget Committee and conservative Republican leaders that Arizona's budget will slide back into the red in Fiscal Year 2016. To read more from the Arizona Republic:  Click here
MAYORS PROMOTE CROSS-BORDER BUSINESS DIRECTORY
TUCSON – Four Arizona mayors gathered in Phoenix on Friday to announce the launch of an effort to encourage cross-border manufacturing opportunities. Tucson Mayor Jonathan Rothschild, Phoenix Mayor Greg Stanton, Mesa Mayor Scott Smith and Nogales Mayor Arturo Garino are asking businesses on both sides of the border to register their information with the Arizona-Sonora Resource Guide, expected to be published later this year. Mayor Rothschild says there currently is a lack of knowledge about products and services available in the two-state region. The guide is a joint project of the Arizona Daily Star, Tucson Hispanic Chamber of Commerce, and other groups.
U.S. STREETCARS TAKES OFF IN 2014
TUCSON – Tucson will join with Seattle, Atlanta and Washington D.C. in launching Modern Streetcar services this year. In addition, at least 12 more cities are expected to advance construction on future routes. Tucson's SunLink Modern Streetcar system has already helped generate $800 million in public and private investment along the route, according to the Downtown Tucson Partnership. It will also provide greater mobility, more environmentally-friendly transit options, and more opportunities to expand University of Arizona facilities and programs into the downtown.
ALUMINUM REVOLUTION FORD INTRODUCES NEW F-150
DEARBORN, Mich. (AP) — Ford pickups have been doing the country's work for 66 years. They've hauled grain, towed logs and plowed snow. They've cleared debris after tornadoes and pulled floats in the Rose Bowl parade. They've shouldered those loads with parts forged from steel. Until now. On Monday, Ford unveiled a new F-150 with a body built almost entirely out of aluminum. The lighter material shaves as much as 700 pounds off the 5,000-pound truck, a revolutionary change for a vehicle known for its heft and an industry still heavily reliant on steel. The change is Ford's response to small-business owners' desire for a more fuel-efficient and nimble truck — and stricter government requirements on fuel economy. And it sprang from a challenge by Ford's CEO to move beyond the traditional design for a full-size pickup.
BEAM BEING ACQUIRED BY JAPAN'S SUNTORY
NEW YORK (AP) — The maker of classic American liquors such as Jim Beam and Maker's Mark has agreed to be purchased by a Japanese company in a $13.62 billion deal that would create the third largest global premium spirits business. Shares of Beam Inc. soared Monday after it agreed to be acquired by Suntory Holdings Ltd., a Japanese beverage company. The combined company would have annual sales of more than $4.3 billion. The acquisition comes at a time when the taste for bourbon — a type of American whisky that is made primarily of corn and typically distilled in Kentucky — continues to grow both domestically and abroad. The deal follows a number of acquisitions of alcohol brands in recent years, including Anheuser-Busch InBev's $20.1 billion agreement last year to buy the other half of Mexican brewer Grupo Modelo that it didn't already own.
GOOGLE SAYS IT WILL BUY NEST LABS FOR $3.2 BILLION
NEW YORK (AP) — Google Inc. will pay $3.2 billion to buy Nest Labs, which develops high-tech versions of devices like thermostats and smoke detectors. The search engine operator was an early investor in Nest Labs. It says the company's Nest Learning Thermostat "has been a consistent bestseller." The thermostat is designed to learn how inhabitants like their homes to be heated and cooled. Once it learns the consumers' preferences, it automatically adjusts the temperature on its own. The Nest Protect alarm is intended to be less annoying than traditional alarms: when it detects rising smoke or carbon monoxide levels, it lights up yellow and speaks with human voice, giving consumers an option to turn the device off if there is no emergency. They can stop the alert by waving an arm.
CHINESE DRUG COMPANY TARGETED IN CORRUPTION CASE
BEIJING (AP) — China's biggest drug distributor says two former executives are the target of a corruption investigation, widening a graft probe that has focused on foreign pharmaceutical makers. A former vice-president of state-owned Sinopharm Group Ltd., Shi Jinming, was detained last week by Shanghai prosecutors for "an investigation in relation to an allegation of corruption against him," a company statement said. It said Shi resigned in December for unspecified personal reasons. Xu Yizhong, who was a general manager of a Sinopharm subsidiary, also is involved in the investigation, according to the statement released Sunday through the Hong Kong stock exchange. It gave no details of the accusations against the two men. The announcement follows investigations last year of foreign drug makers on suspicion of paying doctors or other hospital employees to encourage use of their products.
CHICKEN PLANT CLOSES AGAIN AFTER COAKROACH CLEANUP
LIVINGSTON, Calif. (AP) — A California chicken farm that reopened over the weekend after it was shut because of a cockroach infestation says it's "voluntarily and temporarily" suspending operations again. Foster Farms said Sunday it was closing the plant in Livingston for several days so it can properly implement new food safety measures. The company said in a statement it is "exercising vigilance" and dedicating additional time to ensure its preventative plan is realized. Work had resumed Saturday after Foster Farms announced it met the demands of the U.S. Department of Agriculture by performing a thorough cleanup and treatment of the plant. The company says no chicken product was affected. The plant closed Jan. 8 when inspectors found the cockroaches on five separate occasions in various parts of the plant over four months. That closure came three months after inspectors threatened a shutdown because of salmonella problems at the Livingston plant and two Foster Farms sites in Fresno. Those facilities stayed open as the company agreed to improve safeguards. It issued no recalls of products and instead advised consumers to handle chicken properly and to cook it thoroughly.
EU ANTITRUST BODY PROBES U.S. FILM STUDIO CONTRACTS
BRUSSELS (AP) — The European Union's antitrust watchdog is investigating whether major U.S. film studios' practice of selling rights to European pay TV broadcasters for only one country at a time is hurting competition. The studios typically demand clauses in their contracts with European pay TV broadcasters limiting film rights to only their home country, rather than across the EU's 28 states. The European Commission, the EU's executive arm, said Monday it is investigating the legality of such clauses. The probe covers Time Warner Inc.'s Warner Bros. studio, Comcast Corp.'s NBCUniversal, Viacom Inc.'s Paramount Pictures and Sony Pictures. Another studio targeted, Twentieth Century Fox, is part of 21st Century Fox Inc., an entertainment giant controlled by Rupert Murdoch that also holds large stakes in European pay TV broadcasters at the other end of the EU investigation, such as Britain's BSkyB, Sky Italy and Sky Germany.

TUCSON VISITOR CENTER DOWNTOWN CELEBRATES 'GRAND RE-OPENING' AT LA PLACITA VILLAGE
TUCSON – Visit Tucson invites the public to stop by and see its newly-remodeled Tucson Visitor Center tomorrow between 9 a.m. – 4 p.m. There will be food trucks, giveaways, beverages and snacks. Mayor Jonathan Rothschild will cut the ribbon at 1:30 p.m. Visitor Center Supervisor Anne Maxon tells NewsNet that more than 30,000 visitors a year stop by the building in La Placita Village, and she expects even more once the Sun Link Streetcar begins service this summer.

DOWNLOAD APP TO REPORT GRAFFITI IN TUCSON
TUCSON – Graffiti Protective Coatings and the City of Tucson offer a free smart phone app for reporting graffiti in Tucson. Graffiti, along with other non-emergency issues, such as potholes, code violations, litter, and more, can also be reported on the SeeClickFix website and through its mobile app. These are examples of how Tucson, along with many other cities across the nation, is using technology to make communications between citizens and city government faster and easier.
City of Tucson apps: https://cms3.tucsonaz.gov/info/apps
SeeClickFix website: https://seeclickfix.com/tucson
SeeClickFix app for Android: https://bit.ly/1fpHIyF
SeeClickFix app for iOS: https://bit.ly/19frEkG
Watch a University of Arizona PSA about MyTucson: https://bit.ly/JLX8TO