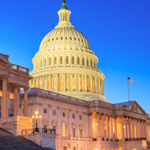 Real Estate Daily News Buzz is designed to give news snippets to readers that our (yet to be award winning) editors thought you could use to start your day. They come from various business perspectives, real estate, government, the Fed, local news, and the stock markets to save you time. Here you will find the headlines and what the news buzz for the day will be.
The Dow Jones industrial average rose 115.92 points, or 0.7%, to close at 16,373.86 Tuesday. The Standard & Poor's 500 index rose 19.68 points, or 1.1%, to 1,838.88. The NASDAQ composite index rose 69.71 points, or 1.7%, to 4,183.02. Bond prices fell. The yield on the 10-year Treasury note rose to 2.87%. Benchmark U.S. oil for February delivery rose 79 cents to close at $92.59 a barrel in New York.
APPEALS COURT SETS ASIDE INTERNET NEUTRALITY RULES
WASHINGTON (AP) — In a decision that could reshape consumers' access to entertainment, news and other online content, a federal appeals court Tuesday set aside Federal Communications Commission (FCC) rules designed to ensure that transmission of all Internet content be treated equally. The anti-discrimination and anti-blocking rules have barred broadband providers from prioritizing some types of Internet traffic over others. A three-judge panel said that the FCC has the authority to regulate broadband providers' treatment of Internet traffic. However, the judges concluded that the FCC failed to establish that its regulations don't overreach.
WELLS FARGO CALLS MEETING TO DISCUSS BITCOIN
SAN FRANCISCO (Reuters) – Wells Fargo & Co has called finance executives, virtual currency experts and U.S. government representatives to discuss "rules of engagement" with Bitcoin amid concern about the money laundering risk of the currency, the Financial Times reported. The meeting, scheduled for Tuesday in San Francisco, focuses on the security issues surrounding banking and Bitcoin as financial regulators warn consumers on the risks of using unregulated online currencies, the London-based financial daily reported. The fourth-largest U.S. bank by assets has shown interest in dealing with a potential new Bitcoin economy, but regulatory uncertainty has deterred banks from offering services to virtual currency start-ups, the newspaper said on Tuesday.
Bitcoin, which unlike conventional money is bought and sold on a peer-to-peer network independent of any central authority, has grown popular among users who lack faith in the established banking system. Wells Fargo's anti-money laundering chief, Jim Richards, has launched a group to examine how the bank might safely offer Bitcoin-related services or banking arrangements to virtual currency entrepreneurs, the Financial Times said, quoting people familiar with the matter. The bank aims to draw up a new set of anti-money laundering rules for financial institutions to follow when dealing with virtual currency start-ups, the paper said, citing a person familiar with the matter.
BOEING CONFIRMS NEW 787 BATTERY INCIDENT
Battery problems resurfaced on Boeing's 787 on Tuesday, after gas was discovered coming out of a battery on a plane parked in Tokyo. Boeing said the problem on a Japan Airlines 787 was discovered during scheduled maintenance. No passengers were on board. The company said it appears that a single battery cell "vented," or released gas. The incident comes a year after a fire in a lithium ion battery aboard a Japan Airlines 787 parked at Boston's Logan International Airport. That was followed nine days later by another battery incident that forced an emergency landing in Japan by an All Nippon Airways 787. Those problems prompted the FAA and other authorities to ground all 787s for more than three months. The planes began flying again after Boeing changed the battery system, adding a tougher box to hold the battery and measures to contain any short-circuit or fire. Boeing said those changes appear to have worked as designed in the battery incident on Tuesday. It said it's working with Japan Airlines to get the plane flying again.
GENERAL MOTORS' QUARTERLY DIVIDEND IS BACK
DETROIT (AP) — General Motors Co. says it will resume paying a quarterly dividend, its first since the height of the financial crisis in 2008. The U.S. automaker's CEO Dan Akerson had hinted that a dividend may be coming and the company confirmed the move Tuesday. General Motors says its dividend of 30 cents per share is payable March 28 to stockholders of record as of March 18. The Detroit-based company says investors should share in the company's success and that the dividend is a signal of confidence for a profitable future. Competitor Ford Motor Co. halted its dividend payment in 2006 and resumed it in 2012.
HOLIDAY SALES RISE ON DISCOUNTS, ONLINE SHOPPING
NEW YORK – Severe winter weather did not dampen December retail sales as shoppers took advantage of heavy promotions and last-minute deals. According to the National Retail Federation (NRF) – December retail sales, which excludes automobiles, gas stations and restaurants, increased 0.4 percent seasonally adjusted month-to-month, and 4.6 percent unadjusted year-over-year.  Total holiday retail sales, which includes November and December sales, increased 3.8 percent to $601.8 billion, which was in line with NRF's projected forecast of 3.9 percent and $602.1 billion. In addition, non-store holiday sales, which is an indicator of online and e-commerce sales, grew 9.3 percent to $95.7 billion. It was better than the 3.5% increase in 2012 and the 3.3% average for the past 10 years.
US BUSINESSES BOOST STOCKPILES 0.4% IN NOVEMBER
WASHINGTON (AP) — U.S. companies built up their stockpiles in November as their sales improved. Continued growth in inventories suggests businesses believe consumers will increase spending in the months ahead. The Commerce Department said Tuesday that business stockpiles grew 0.4% in November. That follows a strong 0.8% gain in October. Sales increased 0.8% in November after a 0.5% gain the previous month. Rising stockpiles should help keep economic growth solid in the October-December quarter. Several economists project growth at a 3 per cent annual rate in that period after a 4.1% rate in the previous quarter. Greater restocking boosts growth because it requires more factory production. Retailers led much of the gains in inventories ahead of the holiday shopping season. Wholesalers also increased their stockpiles. Stockpiling by manufacturers was flat.
DIRECT TV CUSTOMERS LOSE THE WEATHER CHANNEL
LOS ANGELES (AP) — About 20 million DirecTV customers nationwide lost The Weather Channel because of a dispute over fees between the channel and the satellite service. The two companies pointed fingers at each other late Monday as a midnight deadline for renegotiation of carriage fees paid by DirecTV to The Weather Channel passed without an agreement. In a statement, David Kenny, CEO of the channel's parent company, The Weather Co., said it offered DirecTV the best rate for its programming. Kenny accused the satellite provider of putting profits ahead of public safety. DirecTV called the loss of The Weather Channel "regrettable" but added that it would continue to provide weather news on its WeatherNation channel. According to a statement from Dan York, DirecTV chief content officer, the two sides haven't stopped talking.
GM GLOBAL SALES HIT 9.7M LAST YEAR, BEATS VW
DETROIT (AP) — General Motors sold 9.71 million cars and trucks last year, probably not enough to beat out Toyota for the global sales crown, but about 200,000 better than Volkswagen. Toyota, the sales champion in 2012, will report its sales next week. It only needs to show a little growth to beat GM again. GM said Tuesday that sales of light vehicles worldwide grew 4 per cent in 2013, led by growth in China and the United Kingdom. The company's sales in China rose 11 per cent to set a record. U.S. sales were up 7%, slightly below the market's growth of nearly 8%. Volkswagen said Monday that it sold 9.5 million light vehicles last year, setting a company record for overall sales. Toyota sold roughly 9.7 million cars and trucks in 2012, recapturing the lead it ceded to GM in 2011. GM was the top-selling carmaker for more than seven decades before losing the title to Toyota in 2008. But GM retook the sales crown in 2011 when Toyota's factories were slowed by an earthquake and tsunami in Japan. The disaster left Toyota dealers with few cars to sell. The Japanese company has since recovered.
BEANIE BABIES CREATOR GETS PROBATION, NO PRISON
CHICAGO (AP) — The billionaire creator of Beanie Babies was sentenced to two years of probation, but no prison time, on Tuesday for tax evasion on $25 million in income he had stashed away in Swiss bank accounts. H. Ty Warner, 69, appeared sombre but composed as he made a brief statement before receiving his sentence in a Chicago federal courtroom, apologizing and saying he felt "shame and embarrassment" for what he had done. He could have been sentenced to up to five years in prison, and prosecutors were seeking prison time for Warner, who pleaded guilty last year to a single tax evasion count. U.S. District Judge Charles Kocoras, however, sentenced Warner to probation and 500 hours of community service, praising the toy magnate for the charity work he's done.
GOVERNMENTS SEEK TO AVOID TECHNOLOGY PROBLEMS
With well-publicized glitches in the federal government's new HealthCare.gov website last October, experts who follow how government acquires, develops and deploys computer-based services, were not surprised. Problems occurred when New York City watched the costs of its payroll modernization project grow from $63 million to $700 million before stopping the project. The State of Texas had a seven-year, $863 million outsourcing deal with IBM that was plagued by problems. One IT expert says it sounds obvious, but problems could be avoided when more assumptions are tested before launch, stakeholders are identified, and people on staff have the capability to manage work across departmental boundaries. From Governing: https://bit.ly/1d3zYOZ
STREETCAR CELEBRATION TOMORROW AT UA
TUCSON – The Sun Link Modern Streetcar will be on display tomorrow at Main Gate Square at the University of Arizona. Take your picture with the streetcar, enjoy live music and take advantage of specials and promotions provided by area merchants along the streetcar route. The celebration, sponsored by Friends of the Tucson Streetcar and others, runs from 4 p.m. – 7 p.m. The Downtown Tucson Partnership reports the American-made streetcar already has helped generate $800 million in public and private investment along the route, through downtown and the UA.