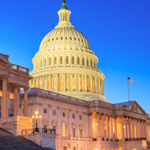 Real Estate Daily News Buzz is designed to give news snippets to readers that our (yet to be award winning) editors thought you could use to start your day. They come from various business perspectives, real estate, government, the Fed, local news, and the stock markets to save you time. Here you will find the headlines and what the news buzz for the day will be.
Friday, the Dow Jones industrial average fell 318.24 points, or 2%, to close at 15,879.11. The Standard & Poor's 500 index fell 38.17 points, or 2.1%, to 1,790.29. The NASDAQ composite fell 90.70 points, or 2.2%, to 4,128.17. Benchmark U.S. crude for March delivery fell 68 cents to close at $96.64 a barrel on the New York Mercantile Exchange.
FEAR OF SLOWING GROWTH PUSHES DOWN GLOBAL MARKETS
Investors are worried about slower economic growth in China, a gloomier outlook for U.S. corporate profits and an end to easy-money policies in the United States and Europe. They're also fretting over country-specific troubles around the world — from economic mismanagement in Argentina to political instability in Turkey. Those fears converged to start a two-day rout in global markets this week, capped by a 318-point drop in the Dow Jones industrial average Friday. It was the blue-chip index's worst day since last June. The Dow plunged almost 500 points over the two-day stretch. The Standard & Poor's 500 index fell 38 points, or 2.1%, to 1,790 Friday. The NASDAQ composite fell 90 points, or 2.2%, to 4,128. Despite the sell-off, U.S. stocks remain near all-time highs after surging 30% last year.
NATURAL GAS SOARS AS COLD GRIPS HOMES, DRILLERS
NEW YORK (AP) — The frigid winter of 2014 is setting the price of natural gas on fire. Friday, the price in the futures market soared to $5.18 per 1,000 cubic feet, up 10 per cent to the highest level in three and a half years. Record amounts of natural gas are being burned for heat and electricity. Meanwhile, it's so cold that drillers are struggling to produce enough to keep up with the high demand. So much natural gas is coming out of storage that the Energy Department says supplies have fallen 20% below a year ago — and that was before this latest cold spell. Natural gas and electric customers are sure to see higher rates in the coming months. But they will be insulated from sharp increases because regulators often force natural gas and electric utilities to use financial instruments and fuel-buying strategies that protect residential customers from volatility.
BACKERS: REPORT ON RAIL RISKS BOOSTS KEYSTONE XL
WASHINGTON (AP) — A government warning about the dangers of increased use of trains to transport crude oil is giving a boost to supporters of the long-delayed Keystone XL pipeline. U.S. and Canadian accident investigators urged their governments Thursday to impose new safety rules on so-called oil trains, warning that a "major loss of life" could result from an accident involving the increasing use of trains to transport large amounts of crude oil. Pipeline supporters said the unusual joint warning highlights the need for Keystone XL, which would carry oil derived from tar sands in western Canada to refineries on the U.S. Gulf Coast.
SAM'S CLUB TO CUT 2,300 WORKERS
NEW YORK (AP) — Walmart Stores Inc. is eliminating 2,300 workers at its Sam's Club division as it reduces the ranks of middle managers in a bid to be more nimble. The layoffs, which cut 2 per cent of the membership club's employee count of about 116,000, mark the largest since 2010 when the Sam's Club unit laid off 10,000 workers as it moved to outsource food demonstrations at its stores. Bill Durling, a spokesman at Sam's Club, says that a little less than half of the cuts were aimed at salaried assistant managers. It is also eliminating some hourly workers. The cuts come as Sam's Club strives to compete with Costco Wholesale Corp. and online players like Amazon.com's Prime membership service.
PEPSI CO REBRANDS 'NATURAL' PRODUCTS WITH 'SIMPLY'
NEW YORK (AP) — PepsiCo has quietly gotten rid of the word "Natural" in some of its products and instead is going with "Simply." The company changed its "Simply Natural" line of Frito-Lay chips to simply be called "Simply," although the ingredients remain the same. Similarly, its "Natural Quaker Granola" got a makeover as "Simply Quaker Granola." The food and beverage giant says the name changes, which took place last year, are the result of it updating its marketing. But they come at a time when PepsiCo and other companies face legal challenges over their use of the word "natural." The Food and Drug Administration doesn't have a definition for what constitutes "natural," but says it doesn't object to the word's use as long as the product doesn't contain "added color, artificial flavors or synthetic substances." Still, a number of lawsuits recently have challenged whether the ingredients in products labeled as "natural" fit that billing.
UNION MEMBERSHIP HOLDS STEADY AT 11.3%
WASHINGTON (AP) — The nation's union membership held steady at 11.3% last year, but losses among state and government workers suggest an ominous trend for the future of organized labor. In a turnabout, there are now slightly more union members working for private firms than in government, the Bureau of Labor Statistics reported Friday. That reverses a five-year trend. Although the rate of membership among all workers didn't budge, the overall number of union members grew slightly, rising about 162,000 to nearly 14.5 million.
ARGENTINA RELAXES CONTROLS ON US DOLLARS
BUENOS AIRES, Argentina (AP) — Argentina announced Friday that it will relax restrictions on the purchase of U.S. dollars after the sharpest slide in the value of the local peso since the 2002 economic collapse. Analysts said the devaluation was forced by a steady decline in the country's foreign exchange reserves. Argentines will be able to freely buy dollars for savings starting on Monday, reversing a restriction imposed in 2012, and the surcharge on money exchanges will drop as well. But the announcement made no mention of many other restrictions imposed over the past three years that have made it hard for businesses to import supplies or repatriate profits.
LAWSUIT FOCUSES ON TAB FOR SUPER BOWL VENUE'S TURF
ST. LOUIS (AP) — As the Denver Broncos and Seattle Seahawks prep for their showdown in the Super Bowl next weekend, a legal fight is playing out over the turf installed months ago at the NFL title game's venue. Taylor Turf Installation Inc. is suing MetLife Stadium's operators over $292,000 the St. Louis-area company says it still is owed for installing the stadium's playing surface. The suit names New Meadowlands Stadium Co. LLC and Dalton, Ga.-based Turf Industry Inc., the company that hired Taylor for the job. A MetLife Stadium spokeswoman says in a statement to The Associated Press the matter is between Taylor Turf and the Georgia company, with the stadium's operators not involved in the contractual dispute.
HOUSING JUSTICE FOR LUXURY PROPERTIES IN TAIWAN
Starting this year, sellers of luxury properties in Taiwan will be required to report 15% of the actual sale price as annual income if they fail to present information on how much they paid for the property initially, according to a recent announcement by the Ministry of Finance. The new rule will apply to homes, shops and offices sold for over NT$80 million (US$2.63 million) in Taipei and New Taipei, and those sold for over NT$50 million in the rest of Taiwan. The measure will help rationalize domestic real estate prices and bring Taiwan one step closer to the goal of taxing capital gains on real estate sales based on actual sale price. In the past, sellers who could not provide information on their purchase prices were taxed based on the assessed value of the real estate, which is usually lower than actual market value. These low taxes led to rampant housing speculation, which pushed up prices.