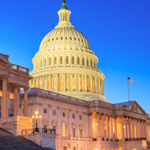 Real Estate Daily News Buzz is designed to give news snippets to readers that our (yet to be award winning) editors thought you could use to start your day. They come from various business perspectives, real estate, government, the Fed, local news, and the stock markets to save you time. Here you will find the headlines and what the news buzz for the day will be.
On Tuesday, the Dow Jones industrial average dropped 291.49 points, or 1.7%, to close at 17,387.21. The Standard & Poor's 500 index lost 27.53 points, or 1.3%, to 2,029.56. The NASDAQ composite dropped 90.27 points, or 1.9%, to 4,681.50.
Benchmark U.S. crude rose $1.08 to close at $46.23 a barrel in New York Tuesday. Brent crude, a benchmark for international oils used by many U.S. refineries, rose $1.44 to close at $49.60 in London. Wholesale gasoline rose 3 cents to close at $1.35 a gallon. Heating oil rose 2 cents to close at $1.66 a gallon. Natural gas rose 10 cents to close at $2.98 per 1,000 cubic feet.
RECORD I-PHONE SALES DRIVE BLOWOUT QUARTER FOR APPLE
SAN FRANCISCO (AP) — Apple had another blowout quarter thanks to its new plus-sized iPhones, which helped the company smash sales records for the holiday season. Apple said Tuesday that it sold 74.5 million iPhones during the three months that ended Dec. 31, beating analysts' expectations for the latest models of Apple's most popular gadget, introduced in September. The surge in iPhone sales drove the company's total revenue to $74.6 billion, up 30 per cent from a year earlier. CEO Tim Cook said on a call with analysts that demand for the phones was "staggering," and noted that results would have been even higher if not for the impact of the strong dollar on overseas sales.
YAHOO TO SPIN OFF ALIBABA INTO SEPARATE COMPANY
SAN FRANCISCO (AP) — Yahoo CEO Marissa Mayer is spinning off the company's prized stake in China's Alibaba Group Holding in a move that will enable Yahoo to avoid paying billions of dollars in future taxes. A newly formed entity called SpinCo will inherit ownership of Yahoo's 384 million Alibaba shares when the tax-free spin-off is completed toward the end of this year. Yahoo's own stock gained $3.51, or more than 7%, to $51.50 in extended trading after Mayer disclosed her plans for Yahoo's 15% stake in Alibaba. Tuesday's much-anticipated announcement overshadowed Yahoo's results for the final three months of last year.
WHAT! FACEBOOK'S DOWN? NO STORM SELFIES DURING BRIEF OUTAGE
SEOUL, South Korea (AP) — No storm selfies, hookups, status updates. With Facebook and Instagram down for nearly an hour overnight, what were legions of users to do? Turn to Twitter, of course. To talk about Facebook. The hashtag "#facebookdown" generated a cascade of tweets, including an image of a T-shirt with the words "I survived #facebookdown." Companies such as Coca-Cola took it as a viral marketing opportunity. Of course companies that depend on Facebook and Instagram to reach their customers, like the dating app Tinder, had to wait. More than 7,500 websites had services affected by the Facebook outage, according to Web tracking firm DynaTrace.
A US GREEN-ENERGY BLUEPRINT, MEANT TO HELP LIERIA, FAILS
BUCHANAN, Liberia (AP) — On paper, the pitch was simple: A green energy company backed by $217 million in U.S. government loans would convert one of Africa's poorest countries into the world's first biomass-driven economy. But the plan to help Liberia collapsed amid questionable business decisions and oversight. The company, Buchanan Renewables, dismissed 600 workers and left the country amid complaints of workplace injuries, environmental harm and, at times, sexual abuse. Backing the company at every stage was the Overseas Private Investment Corporation, a federal agency with a global mandate but low profile. The agency approves more than $3 billion a year in financing, targeting developments in hard-pressed communities. But its internal watchdog has issued reports on just five deals since 2005, a period when OPIC approved more than 530 projects.
WHAT THE CREDIT DOWNGRADE TO 'JUNK' MEANS FOR RUSSIA
MOSCOW (AP) — Russia has seen its credit grade cut to "junk" status for the first time in over a decade, a big blow for a country that wants to be a world economic power. The downgrade by Standard & Poor's reflects the country's growing economic problems, such as the collapse in the value of its oil exports and the impact of Western sanctions. But it is also rare for a country with such low debt levels. The Russian government announced Tuesday an anti-crisis plan that aims to fix the budget and achieve a surplus by 2017.
US NEW HOME SALES JUMP 11.6% IN DECEMBER
WASHINGTON (AP) — Sales of new U.S. homes accelerated strongly in December, a sign that home-buying may improve this year after a lacklustre 2014. The Commerce Department said Tuesday that new home sales climbed 11.6 per cent last month to a seasonally adjusted annual rate of 481,000. The gains were not enough to offset essentially flat home-buying over the course of 2014. Just 435,000 new homes were bought last year, a modest 1.2 per cent improvement from 2013. The growth in December pointed to rising sales in 2015, buoyed by the combination of strong hiring in recent months and drastically lower mortgage rates. Home values are also rising at a slower pace, improving affordability for would-be buyers.
US CONSUMER CONFIDENCE JUMPS TO 7 1/2-YEAR HIGH IN JANUARY
WASHINGTON (AP) — U.S. consumers welcomed the new year with a surge in confidence. The Conference Board reported Tuesday that its consumer confidence index climbed to 102.9 this month to the highest level since August 2007 – four months before the start of the Great Recession. January's figure was up from a revised 93.1 in December. Americans haven't felt this good about current economic conditions since January 2008; 28.1 per cent of consumers described current economic conditions as good, highest share since July 2007. And they are the most optimistic they've been since February 2011 about business conditions over the next six months.
JOBLESS-RATE MOVES IN 2014: COLORADO BEST, LOUISIANA WORST
WASHINGTON (AP) — Colorado's unemployment rate fell by a third. Louisiana's jumped nearly a quarter. Across the country, changes in unemployment rates varied from state to state in 2014, but collectively the numbers pointed to a year of substantial improvement: Jobless rates fell in 46 states, and every one except Mississippi added jobs. Even Louisiana's gain masked some good news: The state added a healthy number of jobs — just not enough to keep up with population growth.
GOP LAWMAKERS EMBRACE OBAMA TRADE PUSH MORE THAN DEMOCRATS
WASHINGTON (AP) — It doesn't happen often, but Republican lawmakers on Tuesday gave more support to President Barack Obama than did Democrats on a key issue: trade. Trade has long created strange politics, but the issue has languished on congressional back burners recently. Now it's heating up, as the administration tries to craft a new trade agreement with Japan and 10 other Pacific-rim countries. First, however, Obama must win something every president since Franklin Roosevelt has enjoyed: enhanced negotiating powers that make it harder for critics on the left and right to torpedo proposed trade deals. It's called trade promotion authority, or TPA, or fast-track. It lets Congress ratify or reject — but not amend — proposed trade pacts.
AIRLINES BEGIN DIGGING OUT FROM STORM IN NORTHEASTERN US
NEW YORK (AP) — Lingering snow and subfreezing temperatures mean that travel delays in the Northeast will extend through Wednesday, even if the storm wasn't as bad as expected. Airlines have already cancelled more than 500 flights for Wednesday, according to FlightAware.com. But that's a reprieve after more than 7,500 U.S. flights got scrubbed and another 3,100 ran late on Monday and Tuesday, mostly in the blizzard's path. New York was spared the worst of the blizzard, but Boston was hit with more than two feet of snow. By Tuesday afternoon, airlines had already cancelled one-fourth of the flights that would normally depart from Boston's Logan Airport on Wednesday, and subfreezing temperatures will mean tedious de-icing of the planes that do take off.
OBAMA FLOATS OFFERING FIRST-EVER DRILLING LEASE IN ATLANTIC
WASHINGTON (AP) — The Obama administration floated a plan Tuesday that for the first time would open up a broad swath of the Atlantic Ocean to drilling, even as it moved to restrict drilling indefinitely in environmentally-sensitive areas of the state of Alaska. The proposal envisions auctioning areas located more than 50 miles (80 kilometres) off the coasts of Virginia, North and South Carolina, and Georgia to oil companies no earlier than 2021, long after President Barack Obama leaves office. For decades, oil companies have been barred from drilling in the Atlantic Ocean, where a moratorium was in place up until 2008.