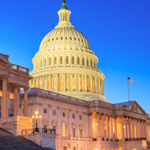 Real Estate Daily News Buzz is designed to give news snippets to readers that our (yet to be award winning) editors thought you could use to start your day. They come from various business perspectives, real estate, government, the Fed, local news, and the stock markets to save you time. Here you will find the headlines and what the news buzz for the day will be.
On Thursday, the Dow Jones industrial average rose 109.82 points, or 0.7%, to 15,848.61. The NASDAQ composite jumped 71.69 points, or 1.8%, to 4,123.13. The Standard & Poor's 500 index rose 19.99 points, or 1.1%, to 1,794.19.  Benchmark U.S. crude for March gained 87 cents to finish the day at $98.23 a barrel on the New York Mercantile Exchange.
SOLID GROWTH BRIGHTENS ECONOMIC OUTLOOK FOR 2014
WASHINGTON (AP) — Consumers will spend more. Government will cut less. Businesses will invest more. And more companies will hire. Add it all up, and you can see why expectations are rising that 2014 will be the best year for the U.S. economy since the recession ended 4 1/2 years ago. That's why the Federal Reserve is pressing ahead with a plan to scale back its economic stimulus. The optimists got a boost Thursday from a government report that showed consumers fueled solid economic growth in the final quarter of 2013. The report lifted hopes that the economy will be able to withstand turmoil in emerging economies, a pullback in the Fed's stimulus and mounting risks to the U.S. stock market over the next 12 months.
GOOGLE'S 4Q EARNINGS RISE 17% BUT AD RATES FALL
SAN FRANCISCO (AP) — Google's fourth-quarter earnings rose 17% even though a long-running slump in its online ad prices deepened. The performance announced Thursday indicates that Google is still struggling to close the gap between the rates for ads shown on mobile devices and those on personal computers. Advertisers haven't been willing to pay as much to reach prospective customers on the smaller screens of smartphones and tablets, but Google Inc. has been tweaking its digital marketing system so mobile and PC ad campaigns are bundled together. In doing so, Google Inc. is hoping advertisers eventually will recognize the advantages of reaching people on the go and gradually begin to pay higher prices for mobile marketing pitches.
BITING COLD PUTS A FREEZE ON RESTAURANT BUSINESS
TOLEDO, Ohio (AP) — The homemade matzo ball and beef barley soups are lost on customers walking into Rascals' NY Deli — because there just aren't very many of them. Across much of the eastern half of the country, bitter cold and snowstorms in recent weeks have put a chill on restaurants, bakeries and coffee shops, limiting the number of walk-in customers and shrinking tips. Some merchants report sales cut in half. And other businesses that rely on walk-ins and appointments are seeing a hit, including health care specialists and hair salons. They can expect to recoup some losses as people venture out in warmer weather, but for now, that's cold comfort.
CHINA FACES OBSTACLES ON ROAD TO CONSUMER SOCIETY
BEIJING (AP) — Business should be picking up for Zhao Guoping, a Beijing shopkeeper, as Chinese leaders try to build a consumer society to replace a worn-out economic model based on trade and investment. But his financial struggle highlights the hurdles that ambitious effort faces. Squeezed by higher costs and weak sales to budget-minded shoppers, Zhao said the income from his neighborhood shop has fallen by half to 50,000 yuan ($6,000) a year. The reluctance of Zhao and his customers to open their wallets wider is one of a thicket of obstacles facing communist leaders as they try to rebalance China's economy away from reliance on investment, a big share of which comes from the government and is losing its ability to boost growth. The government is walking a fine line, however, as an abrupt shift in the economy could hurt growth, with consequences not just for the country but the global economy. China's economic importance was laid bare last week, when a report showing a drop in manufacturing activity caused turmoil on world markets.
TOYOTA TELLS DEALERS TO STOP SELLING 6 MODELS
DETROIT (AP) — Toyota has told North American dealers to stop selling six popular models with heated seats because the fabric doesn't comply with U.S. safety codes and potentially could catch fire. The order affects 36,000 cars, trucks and minivans, about 13 per cent of the inventory on dealer lots in the U.S., spokesman John Hanson said. Also affected are additional vehicles in Canada, Mexico, Korea, Israel and other countries, but no total number was available. No fires or injuries have been reported, but Toyota can't legally sell cars that don't comply with U.S. safety codes, spokesman John Hanson said.
FROM MUPPETS TO PUPPIES, SUPER BOWL ADS GET CUTE
NEW YORK (AP) — Call it Cute Bowl. Adorable is the name of the game this year as Super Bowl advertisers try to grab your attention. That means lots of "cute" story lines, including a family that's expecting a new baby and a horse that forms a long-lasting bond with a puppy. The saccharine spots are partly a result of more family-friendly brands like Cheerios and Heinz advertising this year. At the same time, fewer startups that tend to have more provocative commercials are in the advertising game this year.
AMAZON 4Q EARNINGS GROW BUT MISS EXPECTATIONS
SEATTLE (AP) — Amazon's profit and revenue both grew in the latest quarter but its results fell below what Wall Street was expecting and shares of the world's biggest online retailer tumbled. Amazon has long focused on spending the money it makes to grow its business and expand into new areas, from movie streaming to e-readers and even grocery delivery. Investors have largely forgiven thin profit margins and zeroed in on the company's solid revenue growth and long-term prospects. It posted losses in two previous quarters due to rising operating costs.
MERCK JOINS COMPANIES ENDING CHIMPANZEE RESEARCH
TRENTON, N.J. (AP) — Drugmaker Merck & Co. is joining two dozen other pharmaceutical companies and contract laboratories in committing to not use chimpanzees for research. The growing trend could mean roughly 1,000 chimps in the U.S. used for research or warehoused for many years in laboratory cages could be "retired" to sanctuaries by around 2020. That's according to Kathleen Conlee of the Humane Society of the United States, which seven years ago began urging companies to phase out all chimp research.