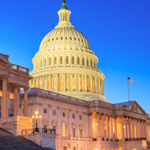 Real Estate Daily News Buzz is designed to give news snippets to readers that our (yet to be award winning) editors thought you could use to start your day. They come from various business perspectives, real estate, government, the Fed, local news, and the stock markets to save you time. Here you will find the headlines and what the news buzz for the day will be.
On Monday, the Dow Jones industrial average fell 331.34 points, or 1.9%, to 17,501.65. The S&P 500 index dropped 37.62 points, or 1.8%, to 2,020.58. The NASDAQ composite fell 74.24 points, or 1.6%, to 4,652.57.
The price of U.S. crude oil fell $2.65, or 5%, to settle at $50.04 a barrel in New York. Brent crude, a benchmark for international oils used by many U.S. refineries, fell $3.31, or 5.9%, to close at $53.11 a barrel in London. Wholesale gasoline fell 5.2 cents to $1.381 a gallon. Heating oil fell 4.7 cents to close at $1.749 a gallon. Natural gas fell 12.1 cents to close at $2.882 per 1,000 cubic feet.
US OIL FALLS BELOW $50 FOR 1ST TIME SINCE 2009
The price of oil plunged again Monday and fell below $50 a barrel for the first time since April 2009 as evidence mounted that the world will be oversupplied with oil this year. Benchmark U.S. oil dipped to $49.77 before closing down $2.65, or 5%, to $50.04 a barrel. Brent crude, a global benchmark used to price oil used by many U.S. refineries, sank $3.31, or 5.9 per cent, to $53.11. In June of last year oil traded above $107 a barrel. But rising production outside of OPEC, especially in the U.S., boosted supplies just as weakness in the global economy slowed the growth in oil demand. OPEC's decision in November to maintain existing production levels accelerated the rout in oil prices.
RAISE YOUR HOME'S IQ: SMART GADGETS CENTER STAGE AT CES
LAS VEGAS (AP) — Imagine a world in which your garage door opens automatically as you pull into the driveway. The living room lights and heater turn on — perhaps the oven starts warming up, too. In the so-called "smart home," cars, appliances and other devices all have sensors and Internet connectivity to think and act for themselves, and make your life easier. We're not there just yet, but we're getting closer. The smart-home concept is known in tech circles as the Internet of Things. Current iterations primarily include our ability to control gadgets such as lights and security alarms or view data remotely through a smartphone app. At the International CES gadget show in Las Vegas this week, manufacturers will promote more devices and functionality. Some gadgets will be able to talk directly with one another, not just to an app. The four-day show opens to the public Tuesday.
CARMAKERS FINISH 2014 STRONG
DETROIT (AP) — Confident in the economy and cheered by cheap gas, Americans are likely to push new car sales to their highest level in a decade this year. Analysts expect sales to reach 17 million for the first time since 2005. That's close to the record of 17.3 million set in 2000. Low gas prices are giving buyers more confidence, whether they're buying their first subcompact or upgrading to a larger SUV. Gas prices started this year at an average of $2.23 per gallon, down 33% from the beginning of 2014, according to AAA. The Energy Department estimates that lower gasoline prices will save U.S. households $550 this year — about four months of lease payments on a 2014 Honda Civic.
INDONESIA CRACKS DOWN ON AVIATION SECTOR AFTER CRASH
PANGKALAN BUN, Indonesia (AP) — Highlighting the depth of Indonesia's air safety problems, the transportation ministry announced harsh measures Monday against everyone who allowed AirAsia Flight 8501 to take off without proper permits — including the suspension of the airport's operator and officials in the control tower. The routing permits of all airlines flying in the country also will be examined to see if they are violating the rules, said Djoko Murjatmodjo, acting director general of air transportation. The crackdown comes as searchers continue to fight bad weather while combing the Java Sea for bodies and wreckage of the Airbus A320 that crashed Dec. 28, killing all 162 passengers and crew on board.
2nd PLACE BIDDER WINS NEW JERSEY EX-CASION BUT REJECTS DEAL
CAMDEN, N.J. (AP) — Nothing has come easily for Atlantic City's Revel casino, from the death of three executives in a plane crash to running out of money, going bankrupt twice and finally closing after just over two years of operation. But the difficulties for the $2.4 billion Revel reached a new level Monday when a Florida developer won the right to buy it for $95.4 million — and immediately announced he was going to court to halt the sale to himself. In the fall, Glenn Straub bid $95.4 million for the casino resort. He wanted bankruptcy Judge Gloria Burns to approve an $87 million sale price, which she refused to do.
US BREWERY APOLOGIZES TO THOSE OFFENDED BY ITS GANDHI BEER
HARTFORD, Conn. (AP) — A Connecticut brewery apologized to Indians offended that the company is using Mohandas Gandhi's name and likeness on one of its beers. New England Brewing Co. sells an India pale ale it calls Gandhi-Bot. The label features a cartoon image depicting a robot version of the late Indian leader, who favored prohibition. The brewery's website promotes the Gandhi-Bot beer, which has been distributed about five years, as "fully vegetarian" and "an ideal aid for self-purification and the seeking of truth and love." Critics in the U.S. and India have complained about the commercial use of Gandhi, revered for leading India to independence through nonviolence. Proloy K. Das, a Hartford lawyer, tweeted that Connecticut "should be ashamed to be home" to New England Brewing.
US TO RESUME FIRST BEEF IMPORTS FROM IRELAND SINCE MAD COW
LONDON (AP) — The United States will permit imports of beef from Ireland, the first European Union country allowed to resume sales since the mad cow disease scare over 15 years ago, officials said Monday. Simon Coveney, Ireland's minister for agriculture, food and the marine, issued a statement announcing that access to the lucrative U.S. market will be restored after American authorities inspected Ireland's beef production systems last year. Authorities estimate annual exports could be worth at least 25 million euros ($30 million). The U.S. lifted its ban on beef from the EU in March 2014, but inspections are necessary before exports are allowed to resume.
MORGAN STANLEY SAYS EMPLOYEE STOLE CLIENT DATA
An employee of Morgan Stanley's wealth management business stole information on about 350,000 clients and posted some of it on the Internet, the investment bank said Monday. The bank said that it found the stolen data on about 900 clients online on Dec. 27. The personal data has been taken down and the U.S.-based employee has been fired. The employee shared client names and account numbers, but did not reveal passwords, Social Security numbers or credit card information, Morgan Stanley said. A bank spokesman said the employee was likely attempting to sell the clients' information, which is why the employee posted only a fraction of the data online — to give potential buyers a sneak peak.
FIGURES SHOW US-CUBA TRADE HIT DECADE LOW LAST YEAR
HAVANA (AP) — U.S. exports to Cuba hit one of their lowest points in a decade last year, a demonstration of the longstanding barriers to trade that will hamper President Barack Obama's recent move to expand ties, new figures showed Monday. The statistics from the U.S.-Cuba Trade and Economic Council show that U.S. farmers sold slightly more than $253 million worth of food and agricultural products to Cuba in the first 10 months of 2014. If the last two months of the year reflect similar sales levels, 2014 could be the worst year for U.S. exports to Cuba since 2004. American farmers say the main barrier to sales to Cuba is a U.S. government ban on providing credit to the island. That wouldn't change under reforms Obama proposed last month.
NEW DOWNTOWN PARKING FEES NOW IN EFFECT
TUCSON - If you pay to park on the streets in Downtown Tucson, it will now cost $1/hour to match rates at the University of Arizona and Main Gate. Park Tucson is in the process of installing "smart meters" along downtown, 4th Avenue, Main Gate and the UA. A smartphone app will be available soon to pay for parking, and you can also use credit and debit cards at the new meters. To learn more go to Park Tucson: https://1.usa.gov/1gqTe1i
PUBLIC HEARING ON PROPOSED ELIMINATION OF DOWNTOWN LOOP
TUCSON - The Mayor and Tucson City Council will hold a public hearing Tuesday night to gather input on possibly eliminating the Downtown Loop, a free transit service in the downtown area that provides access to community services, government offices, courts, educational facilities and area businesses. With the opening of the Sun Link Tucson Streetcar, the Downtown Loop has become a duplicate service. Many of the Downtown Loop's major stops are within walking distance of Sun Link or existing Sun Tran service. Sun Tran recently held two public open houses to gather preliminary input, and Mayor and Council will hear from citizens during tomorrow's 5:30 p.m. Regular Meeting in Mayor and Council Chambers, 255 W. Alameda St. Mayor and Council agenda materials: https://1.usa.gov/1BBswJm; Sun Link Tucson Streetcar: https://bit.ly/1mebZ7k
FOOD TRUCKS RALLY DOWNTOWN TUESDAY
TUCSON - If you work or have business in the downtown area tomorrow, you have another option for lunch. Food trucks will be lined up on Pennington Street, south of the Main Library, from 10:30 a.m.-2:30 p.m. A percentage of the sales will benefit the nonprofit group Food for Horses. Food Truck Rally: https://bit.ly/1rY6UqA