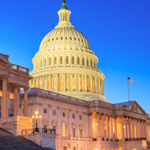 Real Estate Daily News Buzz is designed to give news snippets to readers that our (yet to be award winning) editors thought you could use to start your day. They come from various business perspectives, real estate, government, the Fed, local news, and the stock markets to save you time. Here you will find the headlines and what the news buzz for the day will be.
On Tuesday, the Dow Jones Industrial average climbed 105.84 points, or 0.6%, to close at 16,530.94. The S&P 500 rose 11.11 points, or 0.6%, to 1,837.88. The NASDAQ composite gained 39.50 points, or 1%, to 4,153.18, and benchmark U.S. oil for February delivery rose 24 cents to $93.67 a barrel in New York.
AMERICAN OIL COMPANIES CALL FOR END TO EXPORT BAN
NEW YORK (AP) — American oil companies have not been allowed to export crude for 40 years, but the industry wants to change that, even though the U.S. still consumes far more oil than it produces. A surprising surge in domestic production of light, sweet crude has triggered growing calls to lift the restrictions, which were put in place after the Arab oil embargo of 1973.But the idea is touching a nerve that remains raw four decades after oil shortages crippled the economy and led to the law that banned crude exports without a special license. Skeptics worry that lifting the restrictions would lead to higher gasoline prices and decreased energy security. Economists and analysts argue that it would have little or no effect on prices, largely because the U.S. already exports record amounts of gasoline and diesel, which are not restricted.
YELLEN FACES CHALLENGES AS FED TRIMS BOND BUYS
WASHINGTON (AP) — Janet Yellen will take the helm of a Federal Reserve facing a significantly different economic landscape from the one that dominated Ben Bernanke's tenure as chairman, confronting her with different decisions as well. Bernanke's eight years leading the Fed were largely consumed with the Great Recession and his efforts to cure it by pushing down interest rates and pumping cash into the economy. Many economists think Yellen's big challenge will be deciding how to ease off some of those very policies, which Bernanke took with Yellen's support. The Senate confirmed Yellen, a long-time Fed official and economist at the University of California at Berkeley, by a 56-26 vote Monday. Supporting her were all 45 voting Democrats and 11 Republicans, while all opposing votes came from the GOP. Many senators missed the vote because frigid weather cancelled airline flights. Yellen begins her four-year term Feb. 1, when Bernanke steps down. She has been Fed vice chair since 2010.
JP MORGAN TO PAY OVER $2.5 BILLION IN MADOFF FRAUD
NEW YORK (AP) — JPMorgan will pay more than $2.5 billion for missing obvious warning signs of Bernard Madoff's massive Ponzi scheme. Authorities said Tuesday that the nation's largest bank will forfeit $1.7 billion to settle criminal charges. It also will pay a $350 million civil settlement to the government. The trustee recovering assets for Madoff investors also announced that the bank will pay $543 million to settle other claims brought on behalf of fraud victims. The bank says it doesn't believe employees knowingly assisted Madoff's Ponzi scheme. It also says it has taken steps to do better in the future. The 75-year-old Madoff is serving a 150-year prison sentence after pleading guilty. His fraud was exposed in December 2008.
UNEMPLOYMENT BENEFITS BILL CLEARS HURDLE TUESDAY
WASHINGTON (AP) — White House-backed legislation to renew jobless benefits unexpectedly cleared an initial Senate hurdle on Tuesday, raising the prospect of a mid-winter compromise to ease the impact of the recession on the long-term unemployed. The vote was 60-37 to limit debate on the three-month legislation, with a half-dozen Republicans siding with the Democrats on the vote. The Republican leader, Sen. Mitch McConnell of Kentucky, said he and his rank and file would seek changes so the bill's $6.4 billion cost would not add to deficits. Senate Democrats have so far rejected that approach, although there were signs they would eventually yield.
US TRADE DEFICIT DECLINES TO $34.3 BILLION
WASHINGTON (AP) — The U.S. trade deficit fell in November to its lowest level in four years, an encouraging sign that economic growth in the final three months of the year was stronger than analysts had forecast. Gains in energy production and stronger sales of American-made airplanes, autos and machinery lifted exports to an all-time high. The trade gap dropped 12.9% in November to $34.3 billion, the Commerce Department said Tuesday. That's the lowest monthly trade deficit since October 2009.
FEDS CRACK DOWN ON 4 BOGUS WEIGHT LOSS AIDS
WASHINGTON (AP) — Makers of a weight loss additive called Sensa will return more than $26 million to consumers to settle federal charges that the company used deceptive advertising claiming that consumers could lose weight by simply sprinkling the powder on their food. Sensa Products LLC promoted the powder through major retailers like Costco and GNC and with infomercials on the Home Shopping Network and other television networks. The company sold a one-month supply of Sensa for $59 and urged consumers to "sprinkle, eat and lose weight." But Federal Trade Commission officials said Tuesday the company used bogus clinical studies and paid endorsements to rack up more than $364 million in sales between 2008 and 2012. The government's settlement with California-based Sensa is part of a broader crackdown on four companies peddling weight-loss products including food additives, skin creams and dietary supplements.
CHEESY SHORTAGE: KRAFT SAYS VELVEETA RUNNING LOW
NEW YORK (AP) — Playoff parties may have one fewer dip option this year. Kraft Foods says some customers may not be able to find Velveeta cheese over the next few weeks. A representative for the company, Jody Moore, didn't give any reasons for the apparent shortage, saying only that they happen from time to time given the "nature of manufacturing." She noted that the lack of availability is more noticeable because of the seasonal demand during the NFL playoffs. The company has been airing TV commercials featuring a recipe for a chili con queso dip made with Velveeta. Moore says it should be a short-term situation and that Kraft hasn't yet heard from any customers who are having problem finding the products. She did not say whether the company experienced a similar shortage last year.